Earlier this year I met via Ancestry.com Cedric Jenkins, a newly found cousin, who is a descendant of my grandfather Mershell Graham's sister Annie Graham. He shared this funeral program and also programs for Annie Graham's children, which I will share in the coming days. My grandfather and his sister lost contact after he moved to Detroit.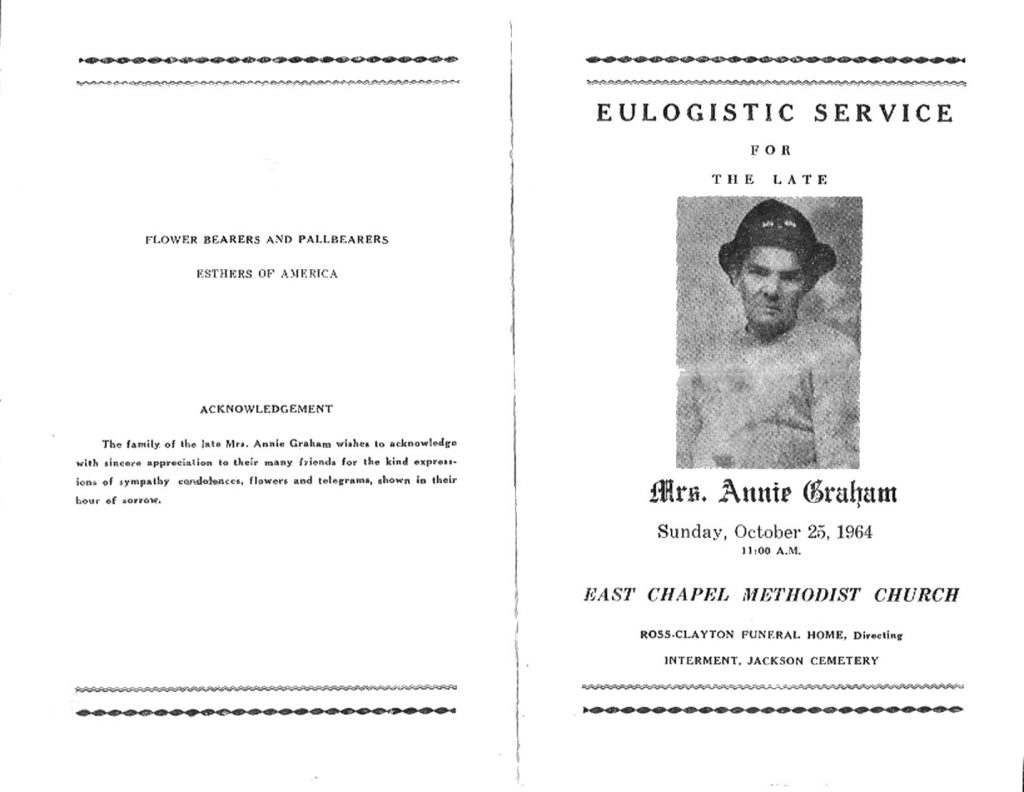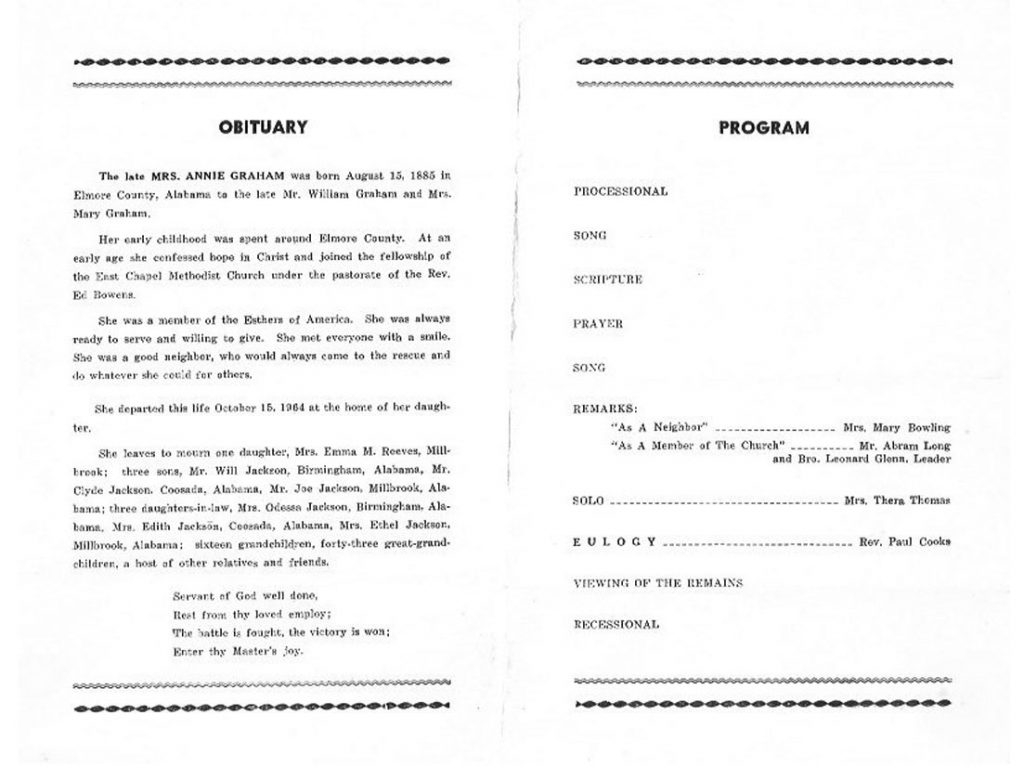 Obituary
The late MRS. ANNIE GRAHAM was born August 13, 1885 in Elmore County, Alabama to the late Mr. William Graham and Mrs. Mary Graham.
Her early childhood was spent around Elmore County. At an early age she confessed hope in Christ and joined the fellowship of the East Chapel Methodist Church under the pastorate of the Rev. Ed. Bowens.
She was a member of the Esthers of America. She was always ready to serve and willing to give. She met everyone with a smile. She was a good neighbor, who would always come to the rescue and do whatever she could for others.
She departed this life October 15, 1964 at the home of her daughter.
She leaves to mourn one daughter, Mrs. Emma M. Reeves, Millbrook; three sons, Mr. Will Jackson, Birmingham Alabama, Mr. Clyde Jackson, Coosada, Alabama, Mr. Joe Jackson, Millbrook, Alabama; three daughter-in-law, Mrs. Odessa Jackson, Birmingham, Alabama, Mrs. Edith Jackson, Coosado, Alabama, Mrs. Ethel Jackson, Millbrook, Alabama; sixteen grandchildren, forty-three great-grandchildren, a host of other relatives and friends.
Servant of God, well done,
Rest from thy loved employ;
The battle is fought, the victory is won;
Enter thy Master's Joy.
Links to more about Annie Graham
R is for Relatives, of the Elusive Kind
Mystery Photograph
Annie Graham – Sibling?