Today I'm going to write about my mother's parents, Mershell and Fannie (Turner) Graham grandparents in my preview of the 1950 Census.
In 1950 Mershell and Fannie Graham were still living at 6638 Theodore Street. The single family frame house was built in 1913 and was probably worth about $7,000. The Grahams bought the house in 1923. If they had a 30 year mortgage, they would have had 3 more years until it was paid. I like to think that they had already paid it off. The house probably cost less than $2,000 when they bought it in 1923.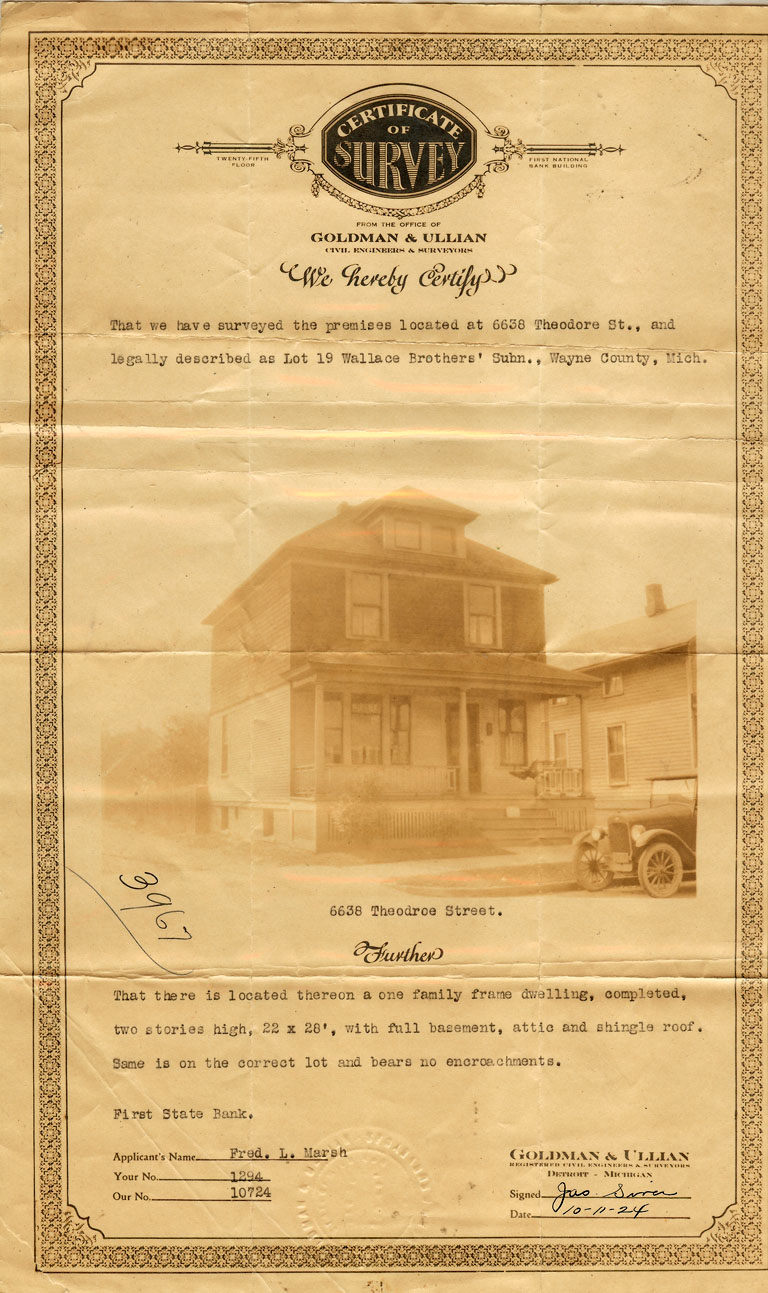 The house was heated with forced air using a converted coal to gas furnace. There were three bedrooms and a bathroom complete with indoor plumbing and running water upstairs, including a claw foot bathtub and a flush toilet. Downstairs were three more rooms, making six in all (not counting the bathroom). The kitchen had an electric refrigerator and a sink with hot and cold running water. There was also a full attic and full basement. They did not own a television but did have a radio, probably more than one. I remember one in the kitchen and one in my grandfather's bedroom.
Mershell Graham had worked 52 weeks as a stock clerk in an auto factory. His annual wages were probably about average, $3,210. He had completed 8 years of school. He was not a veteran. Mershell and Fannie had been married once and this marriage had lasted 31 years. Fannie had birthed 4 children. She had completed high school, and had not worked outside of the home.
Living with them was Fannie's 75 year old widowed aunt, Abbie Allen. Abbie had birthed 2 children and her 1 marriage occurred 46 years ago. She hadn't worked in the past year. She had completed 7th grade.
All three of them would have given "Negro" for race, but if the census taker didn't ask and assumed, they may have been enumerated as "white". All three were born in Alabama and all of their parents had been born in the United States.
Helpful links for figuring out costs and wages were:
Other posts in the 1950 series