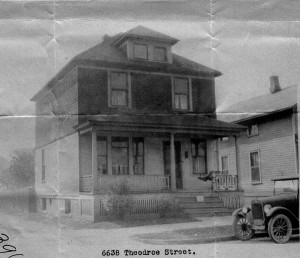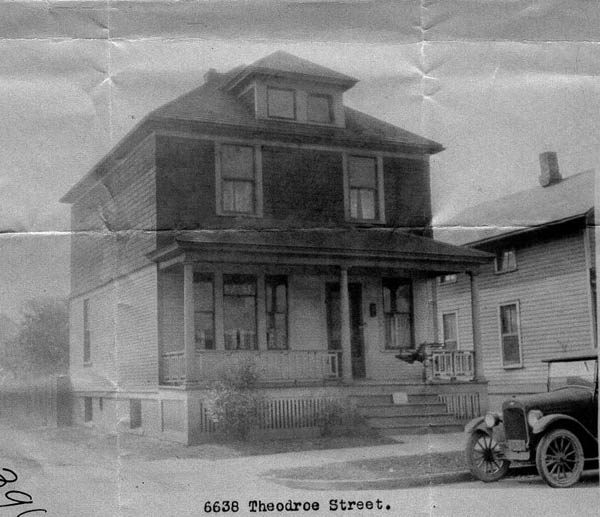 The 1940 census was released yesterday. Today I was able to find both sets of grandparents, with my parents still living at home, the only great grandparent still alive, three families of cousins and my in-laws who were married and living in their own home with the first of their twelve children, baby Maxine. Today I am going to write about my mother's family, the Grahams.
My grandparents were enumerated on April 12, 1940. They lived, as I expected, at 6638 Theodore Street in Detroit. The entire enumeration district was white with the exception of my grandparents and their next door neighbors, the Jordans. Just noticed my grandparents and family were enumerated as "white". Among the adults over 40 was a mix of naturalized citizens from Italy, Poland, Canada, Switzerland, England, Germany and natural born citizens from the southern United states. There were a few people who had filed their first papers towards gaining citizenship and a few "aliens". The younger adults and the children were almost all born in Michigan. The majority of people in the district had lived in the same place since 1935. Among the workers on my grandparents page were a janitor, two maids, a laborer at a spring factory, a bender at an auto plant, a checker at a dress shop, a grinder at an auto factory, a delivery man for a print shop, a stock clerk at an auto factory, a stenographer, a time keeper at a machine shop, a manager for a coal and ice concern and a salesman for a radio concern.
My grandmother, Fannie, was the informant for her family. She and Mershell were both 50. He had completed 8th grade. She and 20 year old daughter, Mary V., had completed 4 years of high school. My mother, Doris was 17 and had completed 4 years of high school and was attending college. Mershell had worked 52 weeks as a stock clerk at an auto factory and earned $1,720 during 1939. Mary V. was working as a stenographer at a newspaper office and had earned nothing in 1939. They owned their own home which was worth $3,500 and had lived in the same house in 1935.
Did I learn anything new from this census? This was the first time I looked at the whole enumeration district which gave me more of an overview of the neighborhood. I did not know that my grandfather completed 8th grade. I always heard he taught himself to read because he never attended school. I wonder which is true, did he teach himself to read and my grandmother just said he completed 8th grade or did he go to school. No big surprises, mostly seeing in the record what I already knew.
For more information about the Grahams, their enumeration district and photographs of what the area looks like now Supplemental material about the neighborhood. A photo of my mother, aunt and uncle – Bird's Eye View, 1940 photograph. My grandmother's mother and sisters – 1940 Census – Jennie Virginia Turner. A map of where my family lived in Detroit during the 1940 Census – Where We Lived. My grandmother Fannie's 1940 Journal Entries. My mother at Wayne State University in 1940.
Source 1940 U.S. Census. State: Michigan. County: Wayne. City: Detroit. Ward:15. Enumeration District: 84-862. Household: 331. Sheet Number: 16-A. Date: April 12, 1940. Head of Household: Mershell Graham. Informant: wife, Fannie Graham. To see the census sheet for the Graham Family – click.