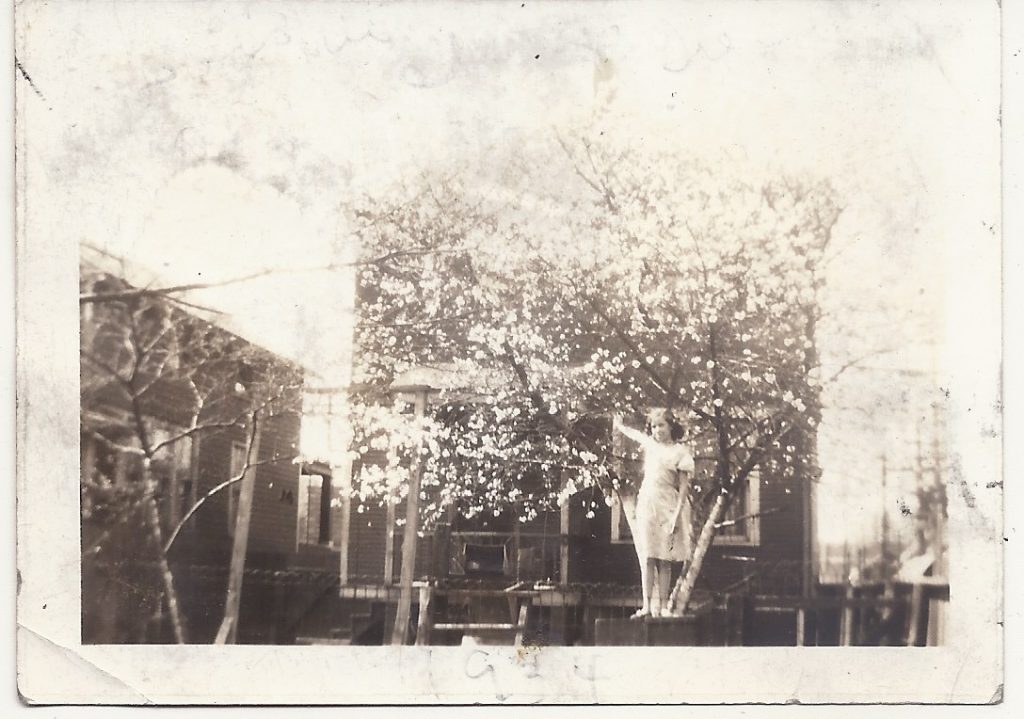 My mother in the spring of 1934 standing on a box by the cherry tree in the backyard.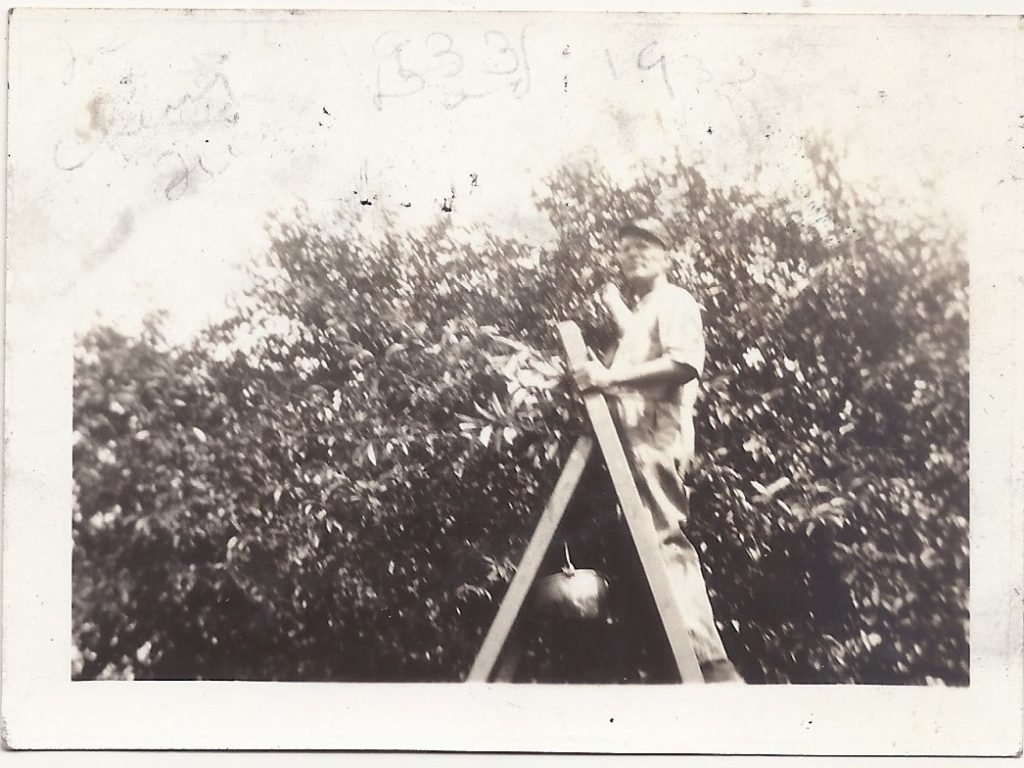 I'm not sure what kind of cherries these were, but here is a picture of my grandfather picking cherries the year before. If they were pie cherries, I'm sure my grandmother made pies. There was also an apple tree, a garden and chickens in their Detroit backyard.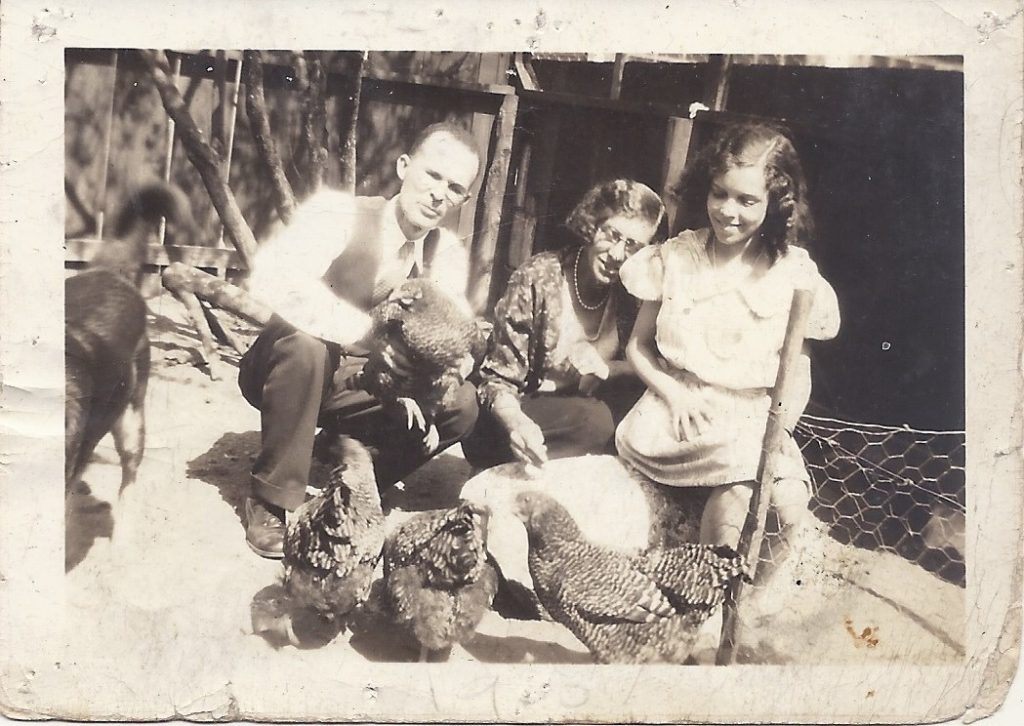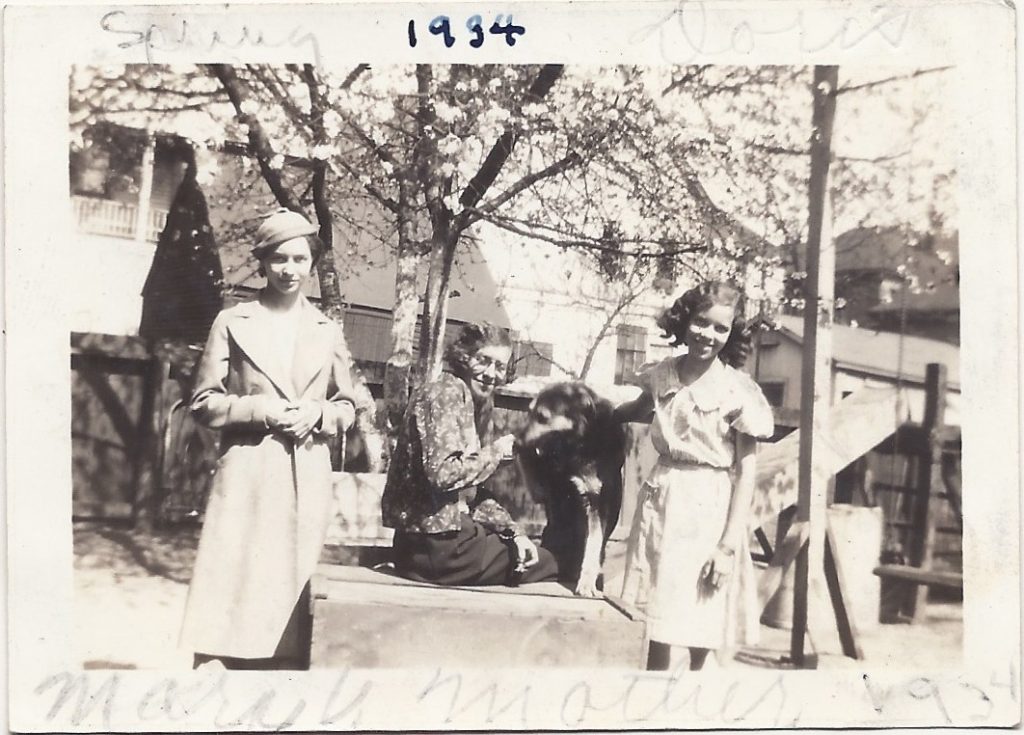 My aunt Mary Vee was 13 years old. My grandmother Fannie was 46. My mother Doris was 11. Bonzo was five years old. It looks like they are just back from church service at Plymouth Congregational Church.
In 1934 they got their first car, a model A named "Lizzie", which I wrote about a few weeks ago. My grandfather worked as a stock keeper at the Ford Motor Company Rouge Plant. My grandmother didn't work outside of the home. Mary Vee attended Eastern high school and Doris attended Barber Intermediate school.
I remember a summer in the 1990s when my husband worked for the Michigan Department of Transportation. One year they were building Highway 31 from Pentwater to Ludington. The route went through some orchards which were doomed to be bulldozed. One July weekend we went and picked so many cherries! There were red and black and yellow and they were fully ripe. We went a few times. Never have we eaten so many cherries. So delicious and so sad the trees were destroyed.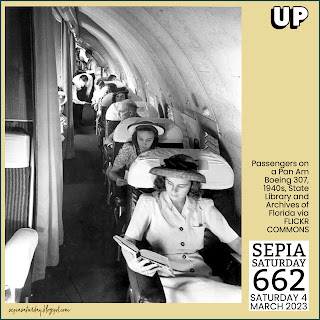 P – PLYMOUTH Congregational Church – 1928