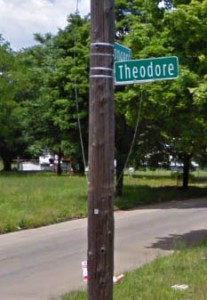 This post continues a series using the Alphabet to go through streets that were significant in my life as part of the Family History Through the Alphabet Challenge.  For this post I am bringing back a post I did a year ago for 52 Weeks of Personal Genealogy. The house at 6638 Theodore was my Graham grandparents house.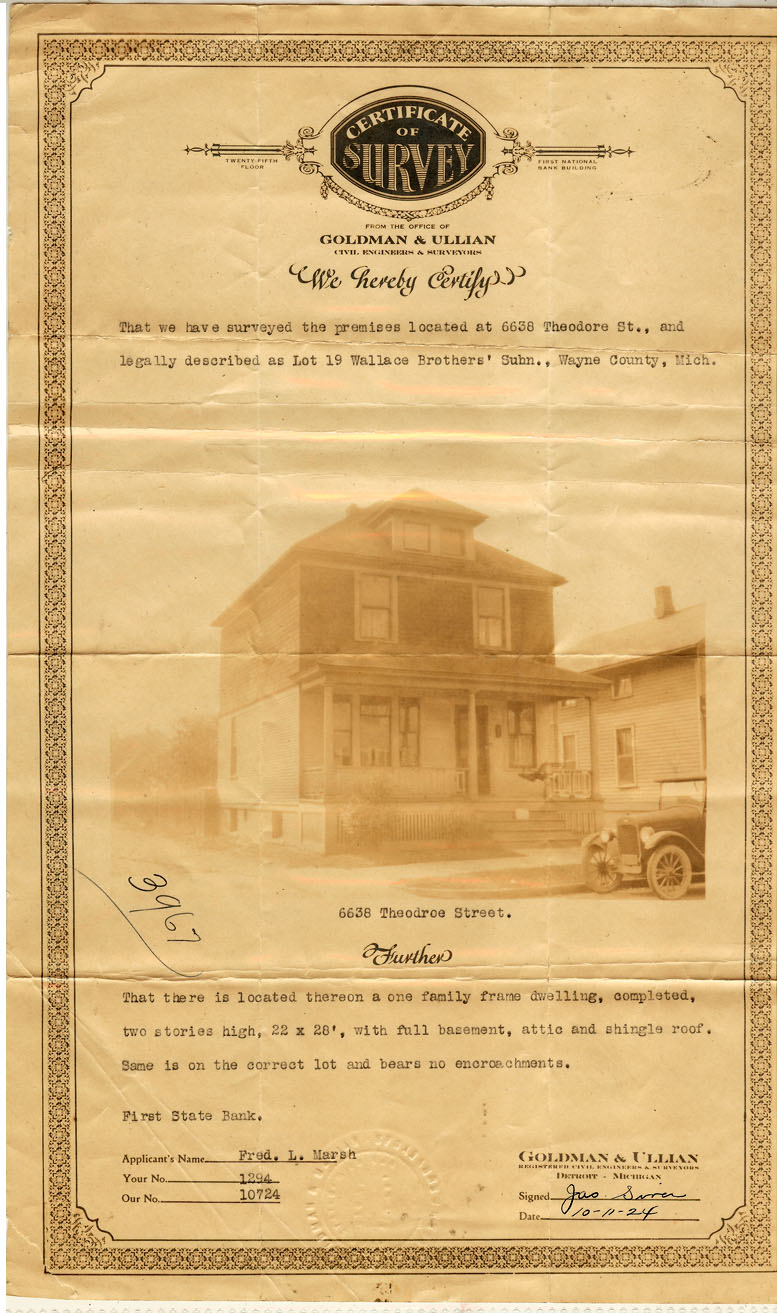 My maternal grandparents were Mershell and Fannie Graham.  We called them Poppy and Nanny.  They bought their house on Theodore Street on the East Side of Detroit in 1922 when my grandmother was pregnant with my mother, Doris.  They lived there until the neighorhood became increasingly violent and they experienced home invasion and shots fired into the house. That was in the summer of 1968 when they bought a two family flat with my parents near the University of Detroit.  So they lived in this house for 46 years.
When I was growing up we used to pick up my cousins on summer Saturdays and spend the day at my grandparents.  We had Thanksgiving and Christmas dinners there and backyard meals for the summer holidays.
There was a front porch across the front but by the time we came along there was no porch swing and we never sat or played in the front.  The front door had a full window. the window to the right of the front door was the "hall way" it was divded from the living room by wooden pillars. On the hall side there was a table that held the high school graduation photos of my mother and her sister, a lamp and underneath a brass bowl that held last years Christmas cards.  Next to it was my grandmother's rocking chair.  The door to the kitchen was behind that and the stairs to the second floor were behind the table.  At the foot of the stairs, beside the single window, was a table with the telephone. The telephone sat on a small table my grandfather built, on the landing.  During the day, it came down to the little table and at night it went back to the landing.  But wait, I think I can show you better then tell you.  Downstairs on the first and upstairs below. No photos taken upstairs. There was a great basement too that included my grandfather's workshop, a large converted coal furnace and a pantry.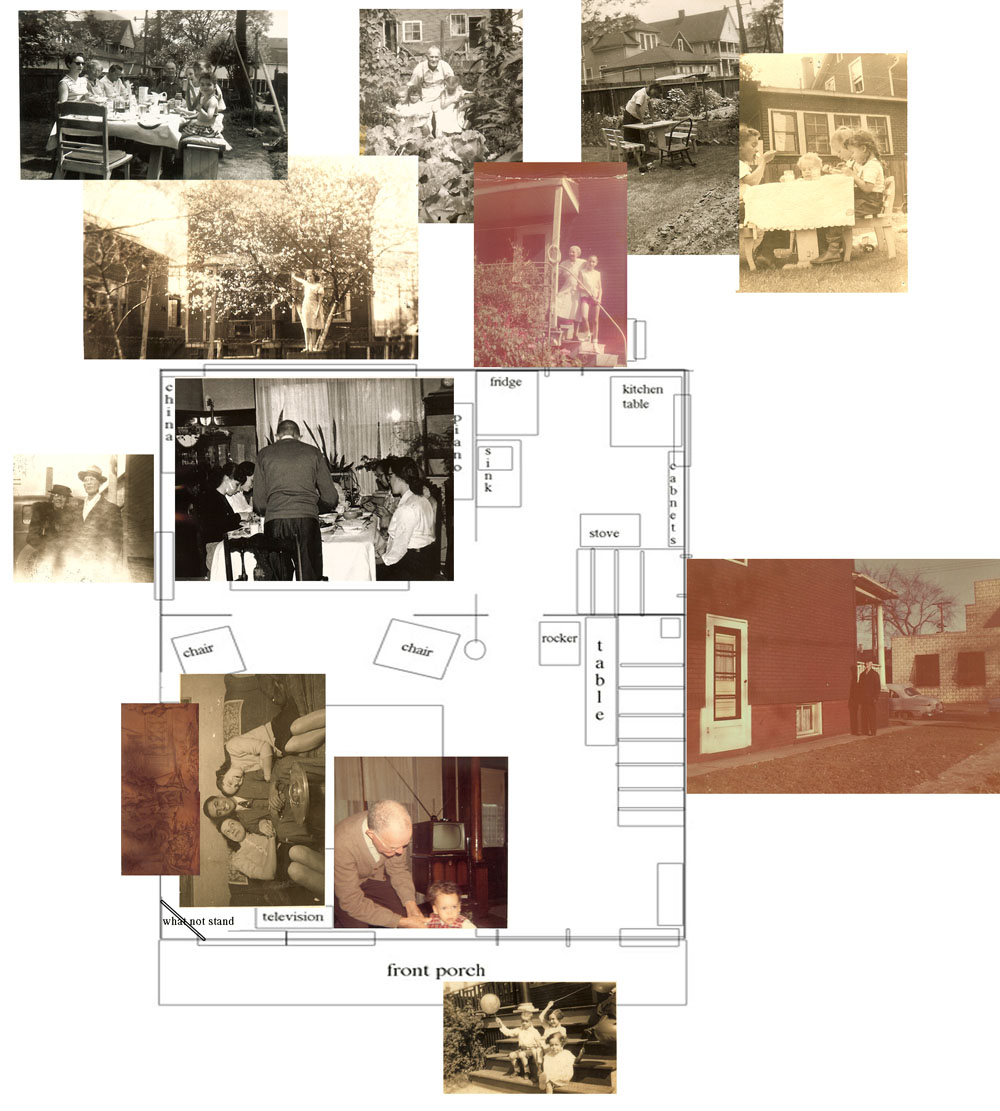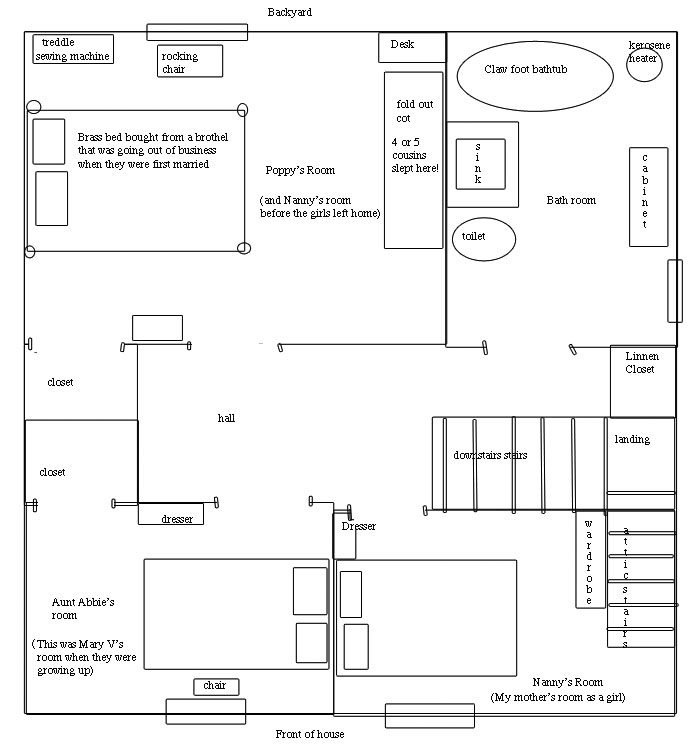 When my grandparents moved in 1968, the people who owned the factory across the street bought the house and tore it down. This is what the spot looked like last time I was in Detroit taking photographs of family places.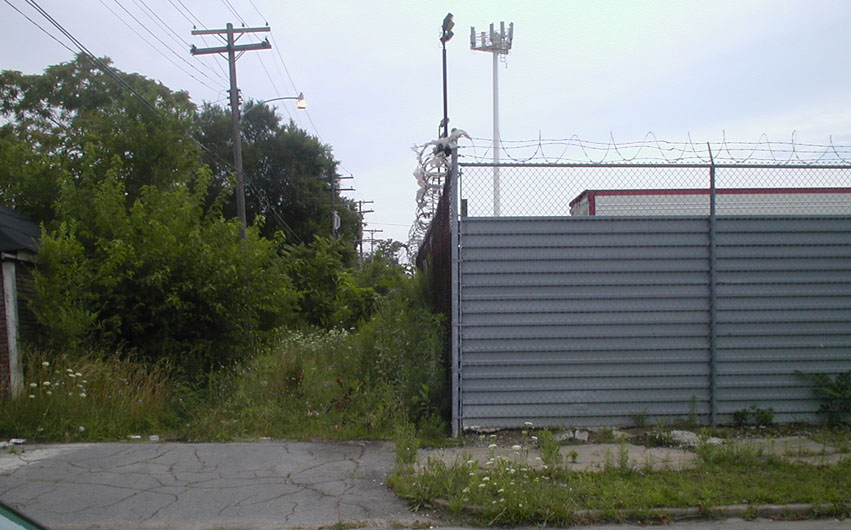 To read more about the Brass bed  and see a photograph of it – Dollhouse update.