Roof and rafters.
Rafters notched and in place.
Hopefully it'll get a coat or two of  paint tomorrow. Maybe Monday the floors will get done.  I've got to decide where the inside walls and the stairs will go.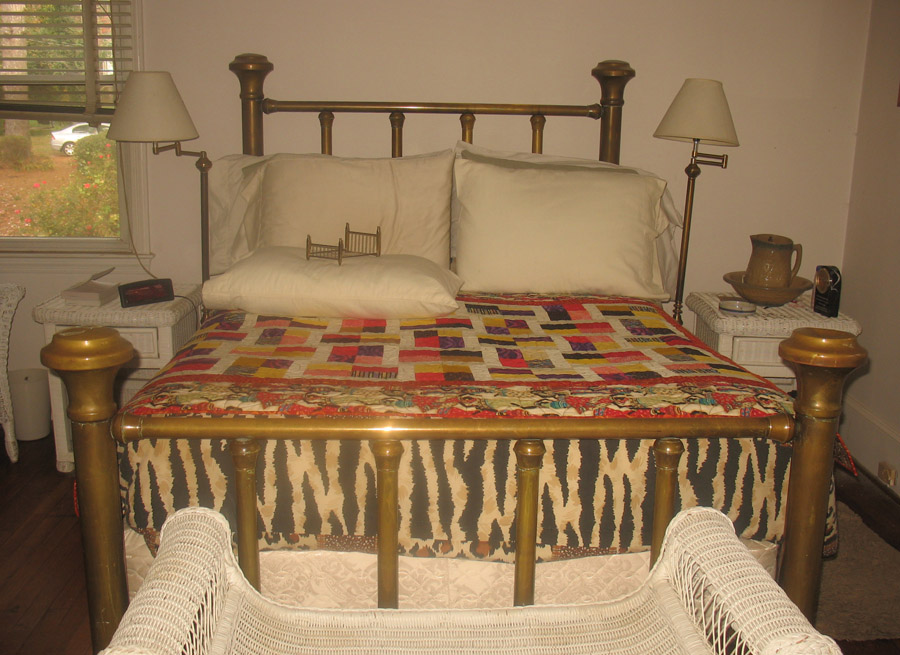 It looks like the brass bed that Poppy bought soon after he married.  He was, the story goes,  he was walking down the street when he saw a brothel being evicted and the belongings being set out on the street.  This wonderful brass bed was among the items and he bought it on the spot. Growing up we – sister and cousins – spent many happy hours playing in my grandfather's room. We used to be able to slip between those brass bars at the foot of the bed.  My sister Pearl has the big bed now.  That's my mini brass bed on the pillow.