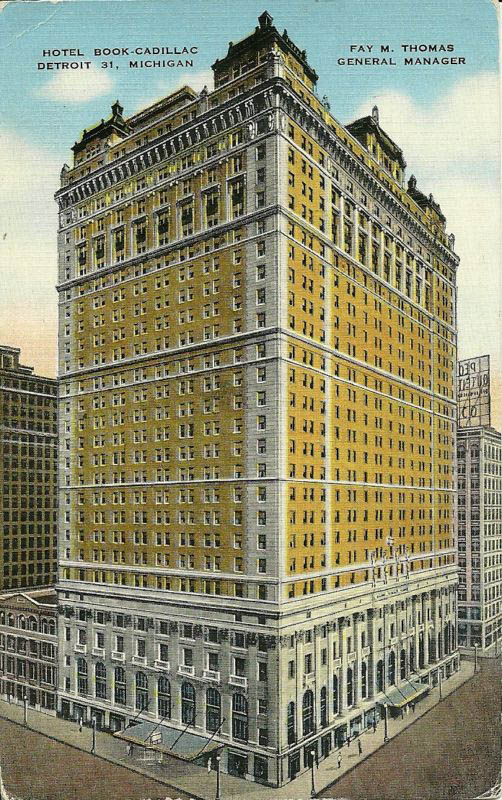 This article is from my Grandmother, Fannie Turner Graham's scrap book. It was printed in the Detroit Tribune on November 24, 1945. Victoria's parents, James and Margaret McCall, were the owners and operators of the Tribune. My grandmother wrote the date and my mother wrote the identifying information.
The postcard on the left shows the Book-Cadillac Hotel, where the interview took place, in the 1940.
Part of the article is missing.  I think my grandmother trimmed one side and part 2 was on the other side. I combined her pink article with a scan from online.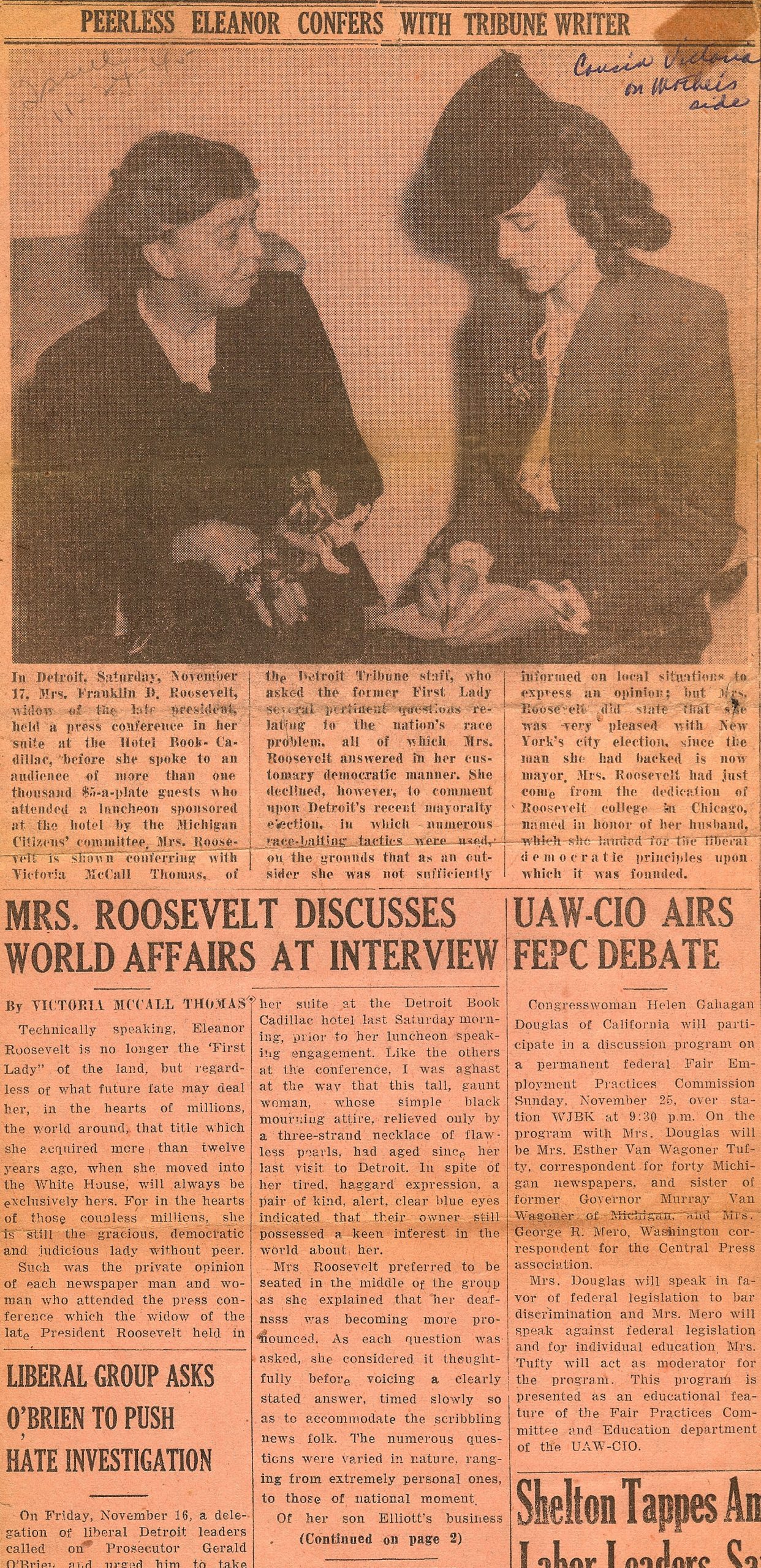 You can read more about the Tribune and the McCalls in this post "James Edward McCall, Poet and Publisher".