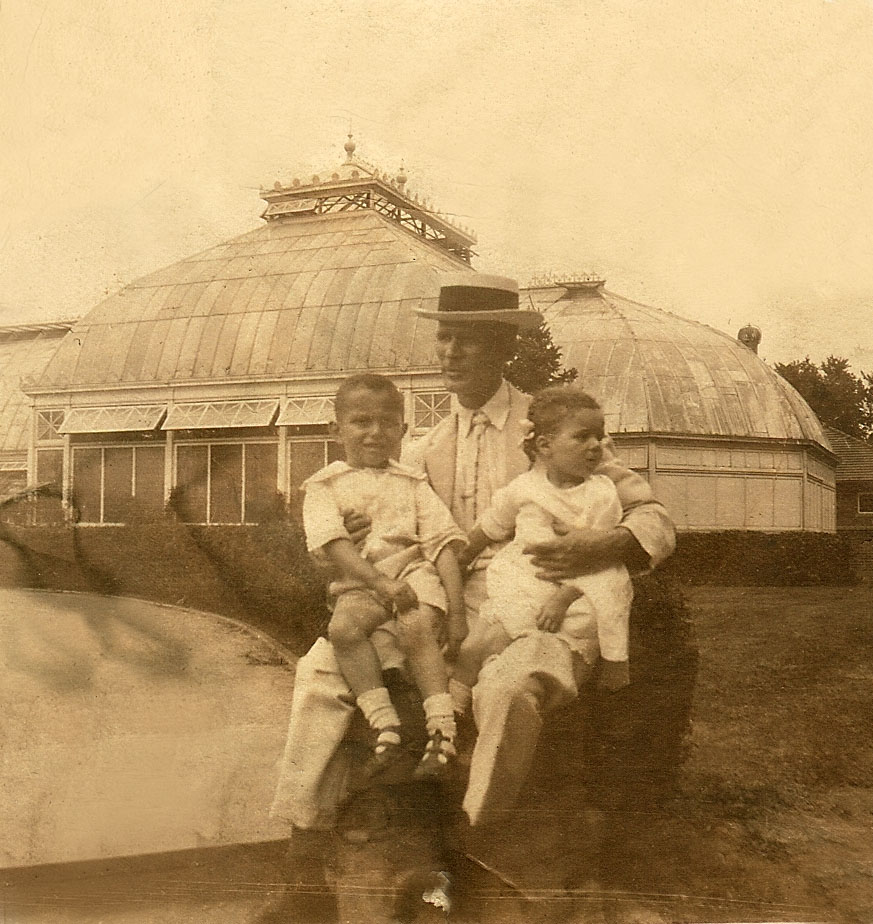 My grandfather Mershell Graham holding little Mershell and my mother, Doris.  They are sitting outside of the Conservatory on Detroit's island park, Belle Isle. The photo is dated 1925.  Usually my mother and her sister had their hair cut short but in this and a few other pictures they have braids.
My mother was born in February 1923 so in the summer of 1925 she would have been 2 and in summer of 1926 she would have been 3.  Sometimes my grandmother has several different dates, written at different times on the same photograph.
More about Belle Isle – 2 posts and some info.