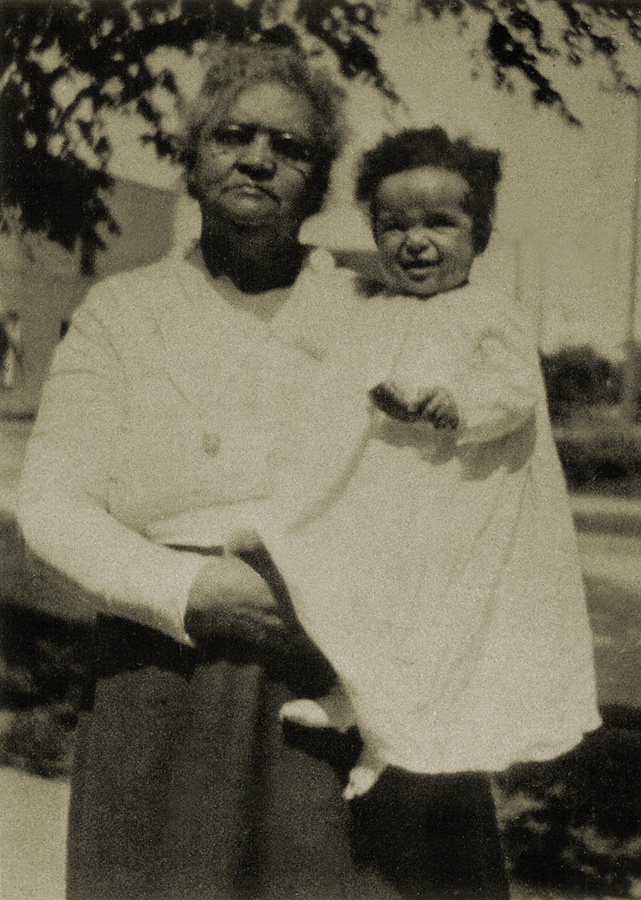 Last night I visited Genealogy Bank. I spent several hours looking for items about any of the Cleages of Athens Tennessee.  I was just beginning to think this was a crazy way to spend Friday night when I saw another item mentioning my grandfather, Albert B. Cleage and his brothers on a road trip, stopping at the home of the Cobbs on the way to Athens.  I clicked through to read.  It was in the Colored Section of The Lexington Herald.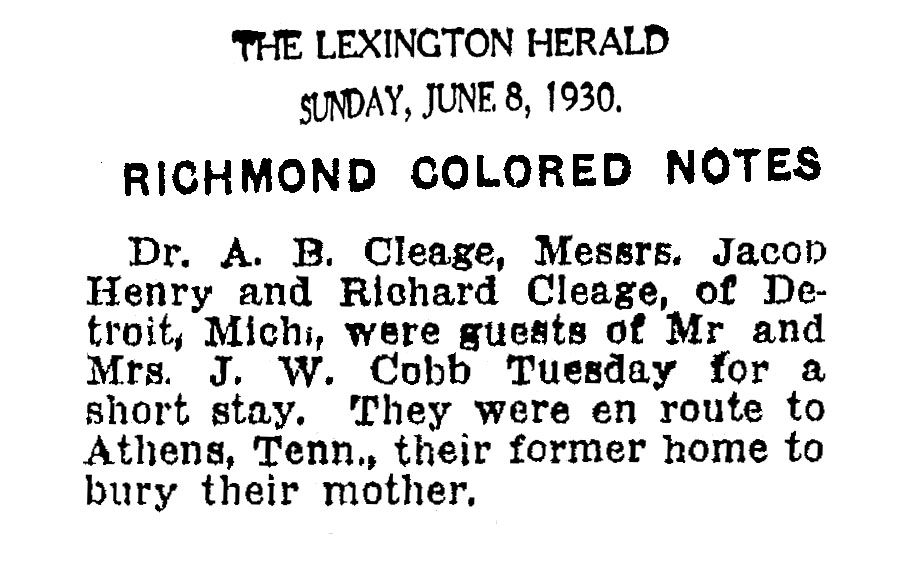 "Dr. A.B. Cleage, Messrs. Jacob, Henry and Richard Cleage, of Detroit, Mich, were guests of Mr and Mrs. J.W. Cobb Tuesday for a short stay.  They were en rout to Athens, Tenn., their former home to bury their mother."
I have spent years looking for a death record for my great grandmother Celia Rice Cleage Sherman without finding any.  My aunt Anna Cleage Shreve, who was born in 1923 and remembered that her grandmother had a stroke in their kitchen around 1930.  I am thinking that they shipped her body home to Athens, TN on the train while they drove down.
Richmond was a little over 5 hours from Detroit and 3 hours from Athens.  It was a good place to stop and get a nights sleep and a good meal during the time when public accommodations were not open to black people.
Now I have to find where she is buried and more about Mr. and Mrs.  J.W. Cobb of Richmond, KY.
Since finding this, someone told me the death certificate information was on familysearch.  It is, and the reason I haven't been able to find it is before was that I didn't know her first name was Anna.  I've been looking for Celia Rice.  The 1930 census is the only other place I have seen her listed as Anna and I thought that was a mistake!  I've ordered the Death Certificate and now will be waiting on pins and needles, hoping that her parent's names will be on it and the cemetery where she's buried will be listed. Can't wait!
Other posts about my great grandmother.
Eight Generations of L3b MtDNA