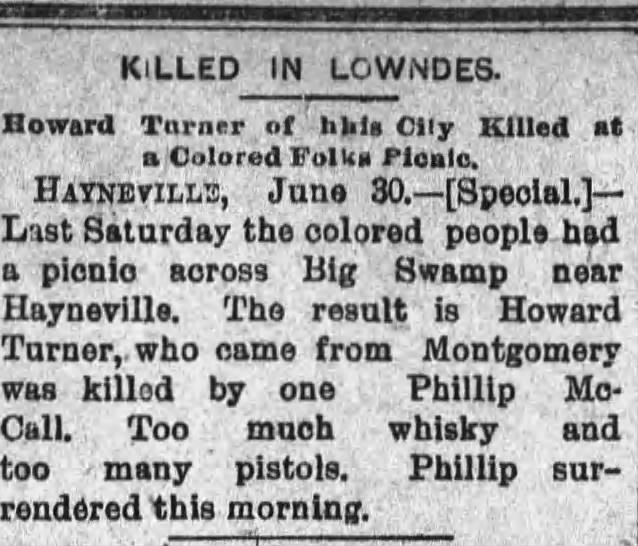 Killed In Lowndes
Howard Turner of This City Killed at a Colored Folks Picnic.
Hayneville, June 30. -[Special.]- Last Saturday the colored people had a picnic across Big Swamp near Hayneville. The result is Howard Turner, who came from Montgomery was killed by one Phillip McCall. Too much whisky and too many pistols. Phillip surrendered this morning." The Weekly Advertiser (Montgomery, Alabama) Thursday, July 10, 1891 Page 2
We were always told that my grandmother Fannie Turner Graham's father was killed at a barbeque when she was four years old. After years of being unable to find any documentation, I found this news item on Newspapers. dot com today. I was just looking for various people in the newspapers when I came across it.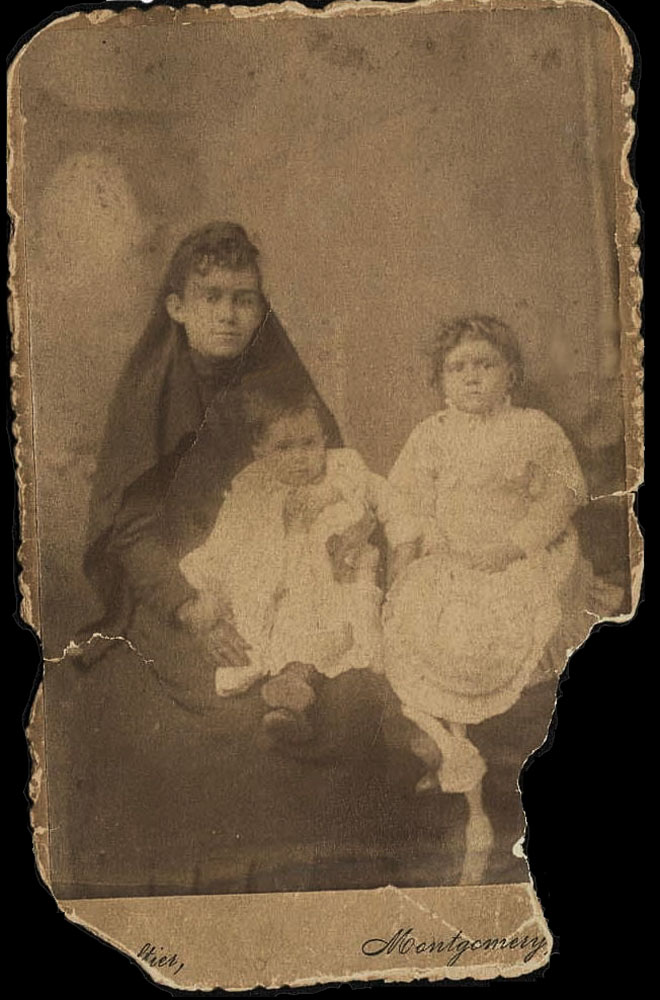 I have found so much new information since I started this blog that I feel the need to go back and put it all together for the various branches. My project for 2018.