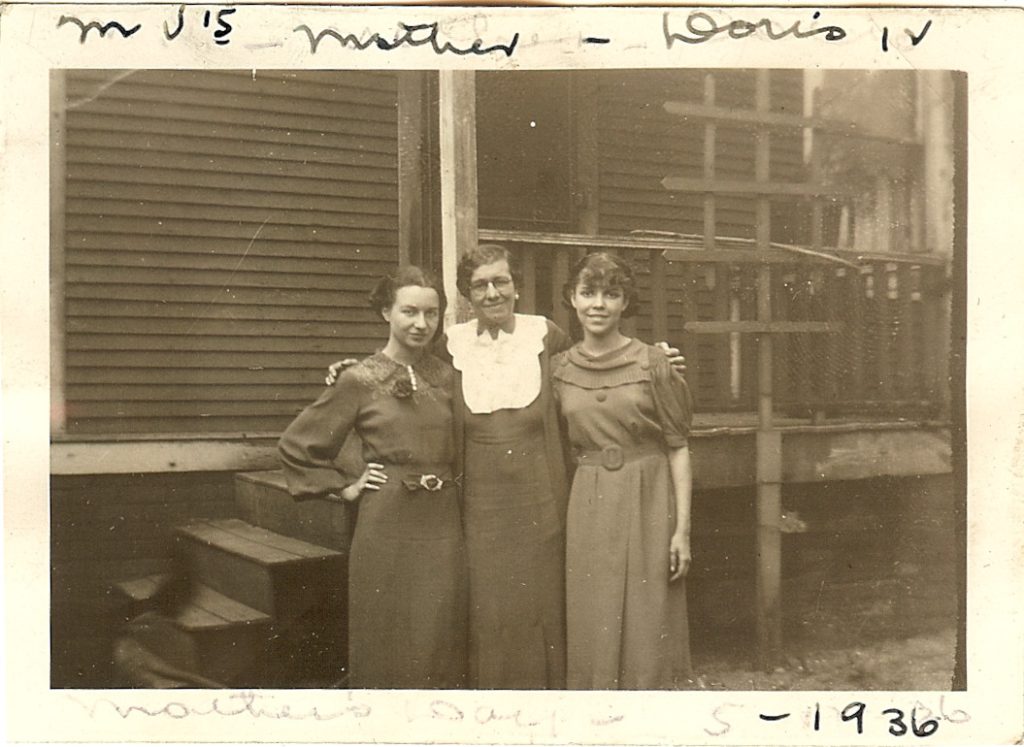 My grandmother, Fannie Turner Graham, with her daughters, my aunt Mary V. and my mother Doris. They are standing in their back yard. During the 1940s house was sided with insulbrick, "a covering of tarpaper"Insulbrick was a fast, easy, inexpensive shingle-like way to cover vertical walls on the exterior of a property in the first half of the 20th century. It was generally used on the sides and backs of some homes before the 1950's. Eventually, vinyl siding began to replace it, and then aluminum. Because of the brick pattern that was printed on it, from a distance it can resemble and old brick wall, but it is actually made of asphalt, and in texture and shape resembles a roof shingle."
The next year we see my great grandmother Jennie Allen Turner standing with her daughters, Daisy on the left and my grandmother Fannie on the right, outside of the fence surrounding my grandparent's backyard.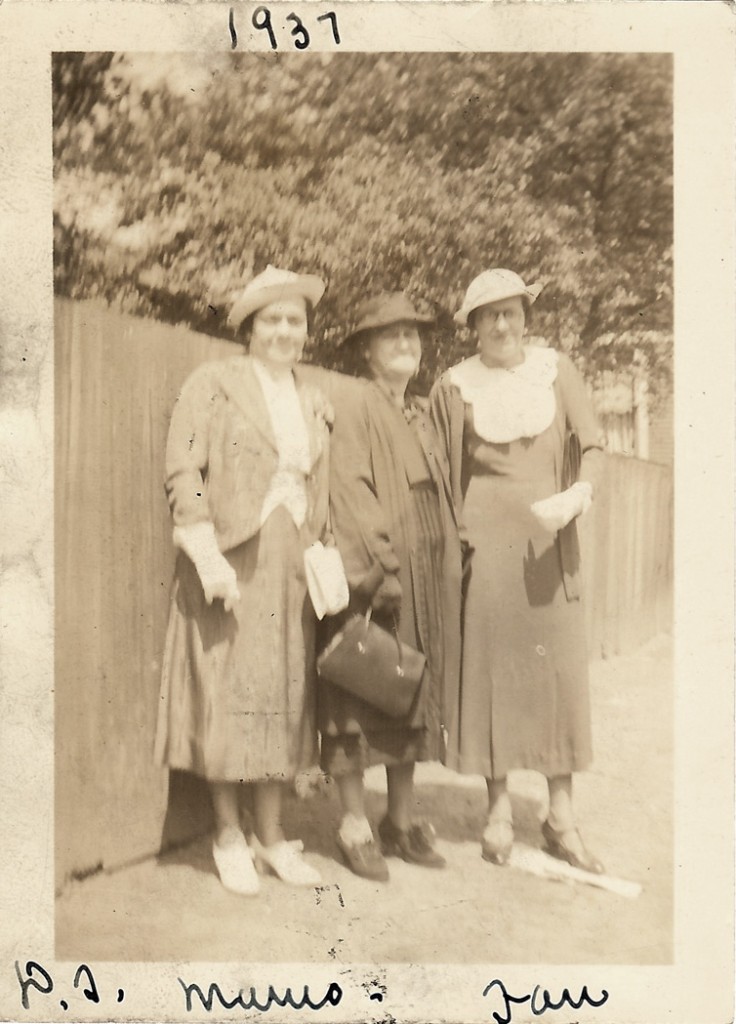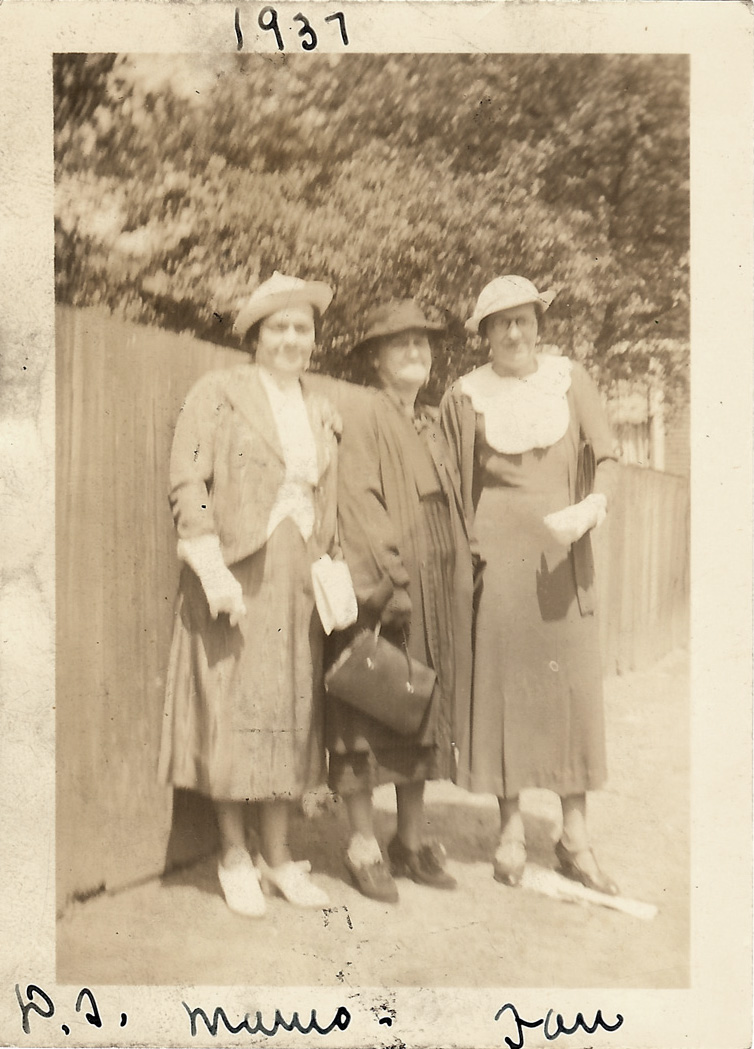 And because it is Thanksgiving week here in the U.S.A., I include a clipping from 1939 of my great grandmother hosting a dinner with her daughters and her granddaughters and her son-in-law, my grandfather.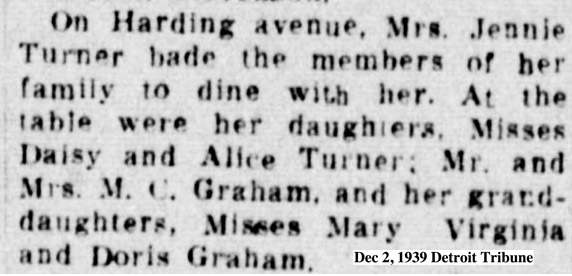 "On Harding Avenue, Mrs. Jeannie Turner bade the members of her family to dine with her. At the table were her daughters, Misses Daisy and Alice Turner; Mr. and Mrs. M.C. Graham, and her granddaughters, Misses Mary Virginia and Doris Graham."
Other Mother and Daughter posts
Mothers and Daughters
St. John Road, 1981 – Sepia Saturday #178
Two Sisters – Braxton, MS & Atlanta,GA – June, 1980
Grandmother Pearl Reed Cleage's Birthday
The Ludington Lighthouse, 1956
2600 Cascade Road SW – Atlanta GA – 1972 -1974
U is for Union Street