In 2003 I purchased a copy of the book "Lowndes Court House – A Chronicle of Hayneville, an Alabama Black Belt Village 1820 – 1900", a book of reminiscences by  Mildred Brewer Russell. In the chapter "Reconstruction And After, 1865 – 1900 I found my great great grandfather, Joe Turner, mentioned as one of the Negro (sic) politicians.  After that I tried to find what sort of politician he was, what office he held.  I could not find anything.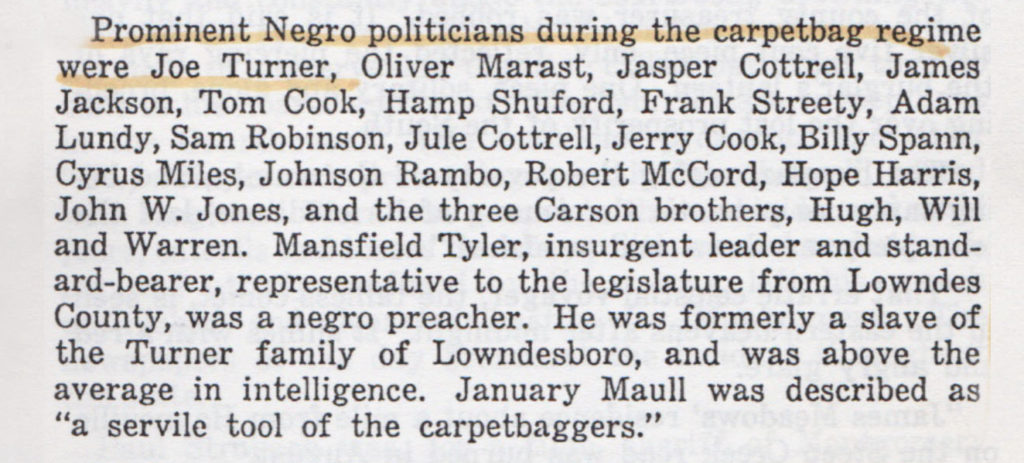 Last week on Ancestry.com, I found the following information. Joe Turner was elected as constable on November 7, 1871.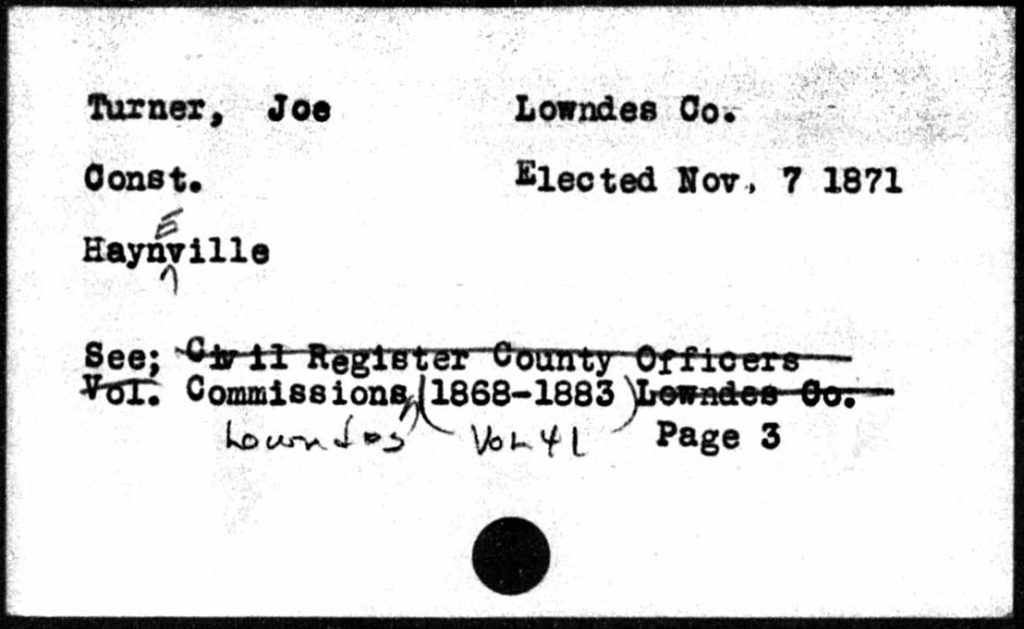 Google defined a constable as "…a peace officer with limited policing authority, typically in a small town."
In 1874 Reconstruction ended in Alabama, resulting in loss of voting rights and the ability to hold elected office for black people.
Here is an interesting timeline that traces how the right to vote and hold public office was taken away from black men in Lowndes and neighboring counties. "The More You Know: A History …"  It wasn't until 1970, 99 years from 1871, that African American John Hulett was elected  sheriff in Lowndes County.
You can read more about Joe Turner in these posts:
Joe Turner in the 1853 Probate Record for Wiley Turner
Joe Turner, Land, Mules and Courts
Emma and Joe Turner of Gordensville, Lowndes County
There were at one time 4 flourishing schools…