Betsy was about 26 years old when she was listed with her daughter Caroline in the inventory of the estate of Wiley Turner. It was February 2, 1852. Betsy and Caroline were valued at $800.00. On the list below them were eight year old Phillis ($375) and three year old Peggy ($225). They seem to be a family group.
Further down the page Austin is listed. He was 16 years old and valued at $800.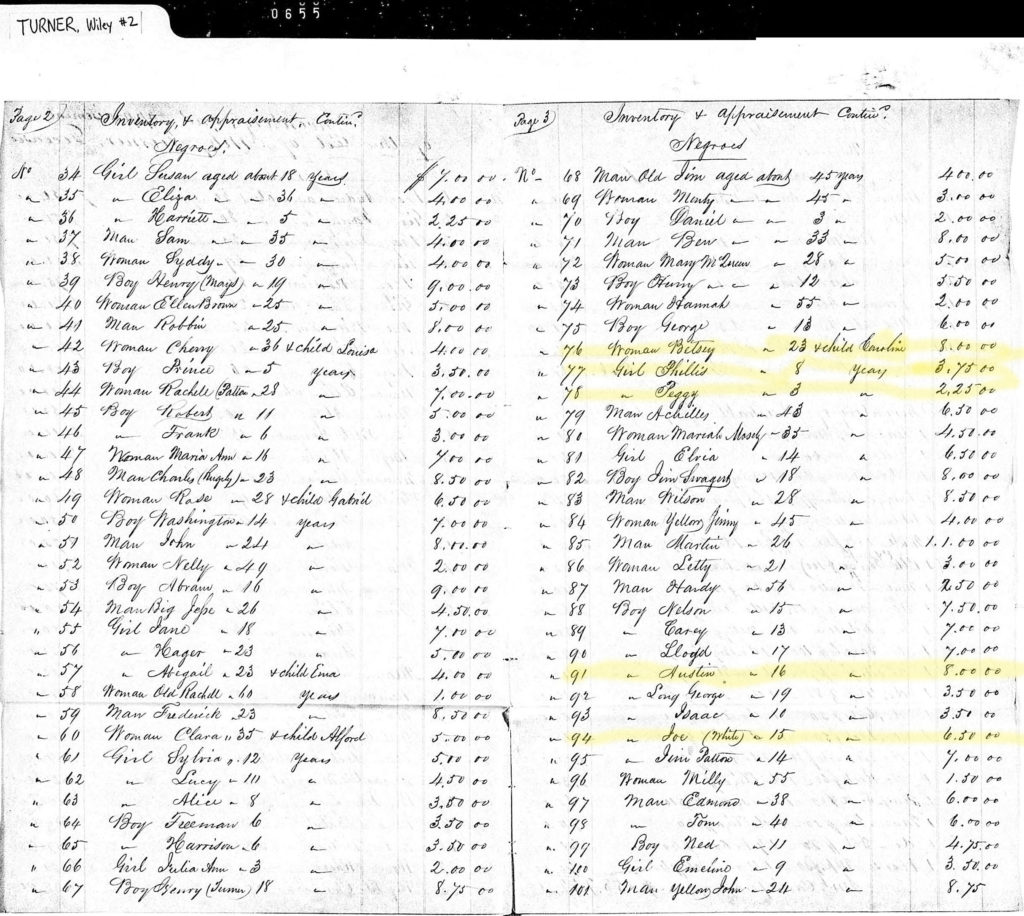 On January 26 and 27 of 1859, Betsy was visited by Doctor Pritchett. The cost of the visits was $2.50. On February 6 and 7, Doctor Pritchett visited Austin.
On January 29, 1859 a coffin was purchased for Betsy.  She was 29. On February 8, 1859  A coffin was purchased for Austin. He was 22. Each coffin cost $5. I do not know what they died of.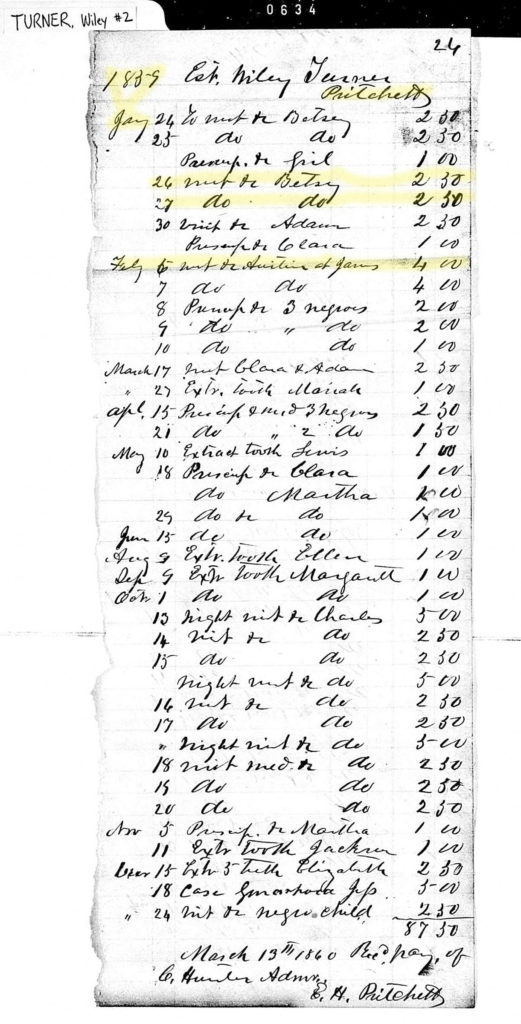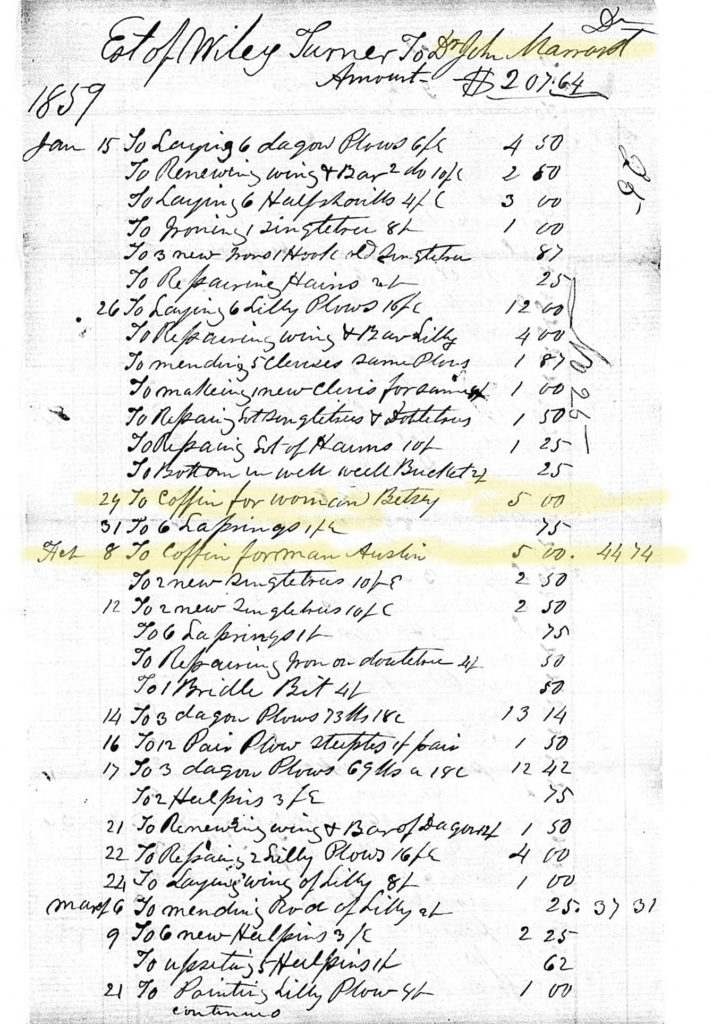 I found the two coffins listed in the estate file among a list of payments given out from the estate in early 1859. If I had not gone page by page through the file, I would have missed these, as I did when I looked through it last year and only looked for lists of the enslaved.
I found all of these documents in the Estate file of Wiley Turner, deceased, on Ancestry.com.  My 2 X great grandfather, Joe Turner came off of this plantation. Click on the documents to enlarge.