When I was growing up we spent Saturdays at my mother's parents house, along with my cousins Dee Dee and Barbara and later, Marilyn.  When the weather was good we spent it outside in the backyard. There was a vegetable garden, lots of flowers and space for anything we could think of.
In the summer of 1953 I turned 7 in August. Dee Dee turned 10 in September. Barbara had already turned 6 in January. Pearl was 4.5 until December.  Poppy was 64. He would retire in December of that year when he turned 65. The yard was surrounded on all sides by a wooden fence that made it feel like a world apart.  In the photographs I can see the big house across the alley and a factory on Warren but when I was playing in the yard I didn't much notice those things.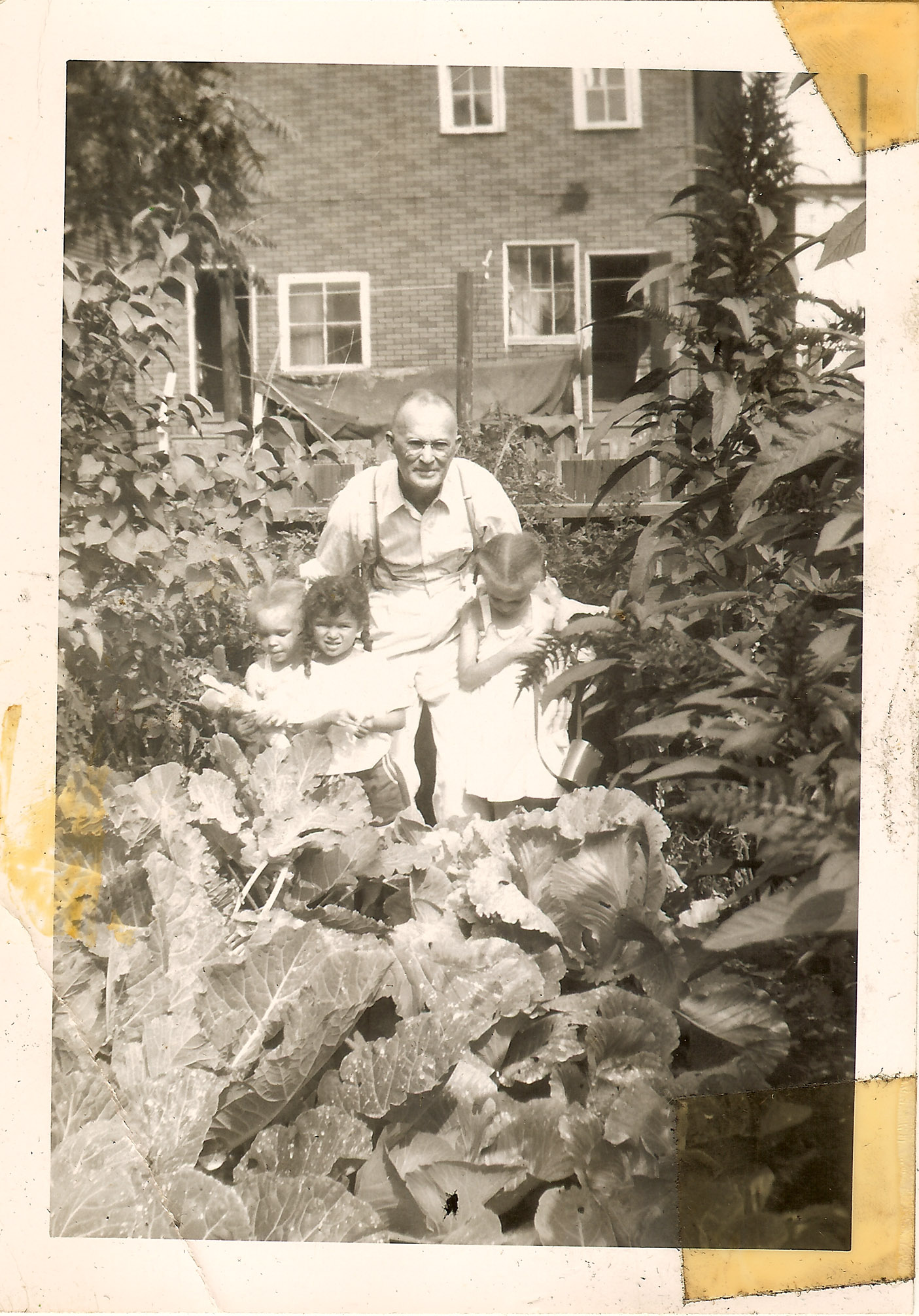 Pearl and I are holding dolls and I have a purse I remember getting when we lived in Springfield, MA. A young lady who might have been the church secretary had a grown up purse just like it.  It was brown leather and had a golden metal clasp that turned to open and close. Looks like collards with the poison Poppy sprinkled to kill the cabbage worms. I think I see a little cabbage butterfly holding on to the underside one of the leaves.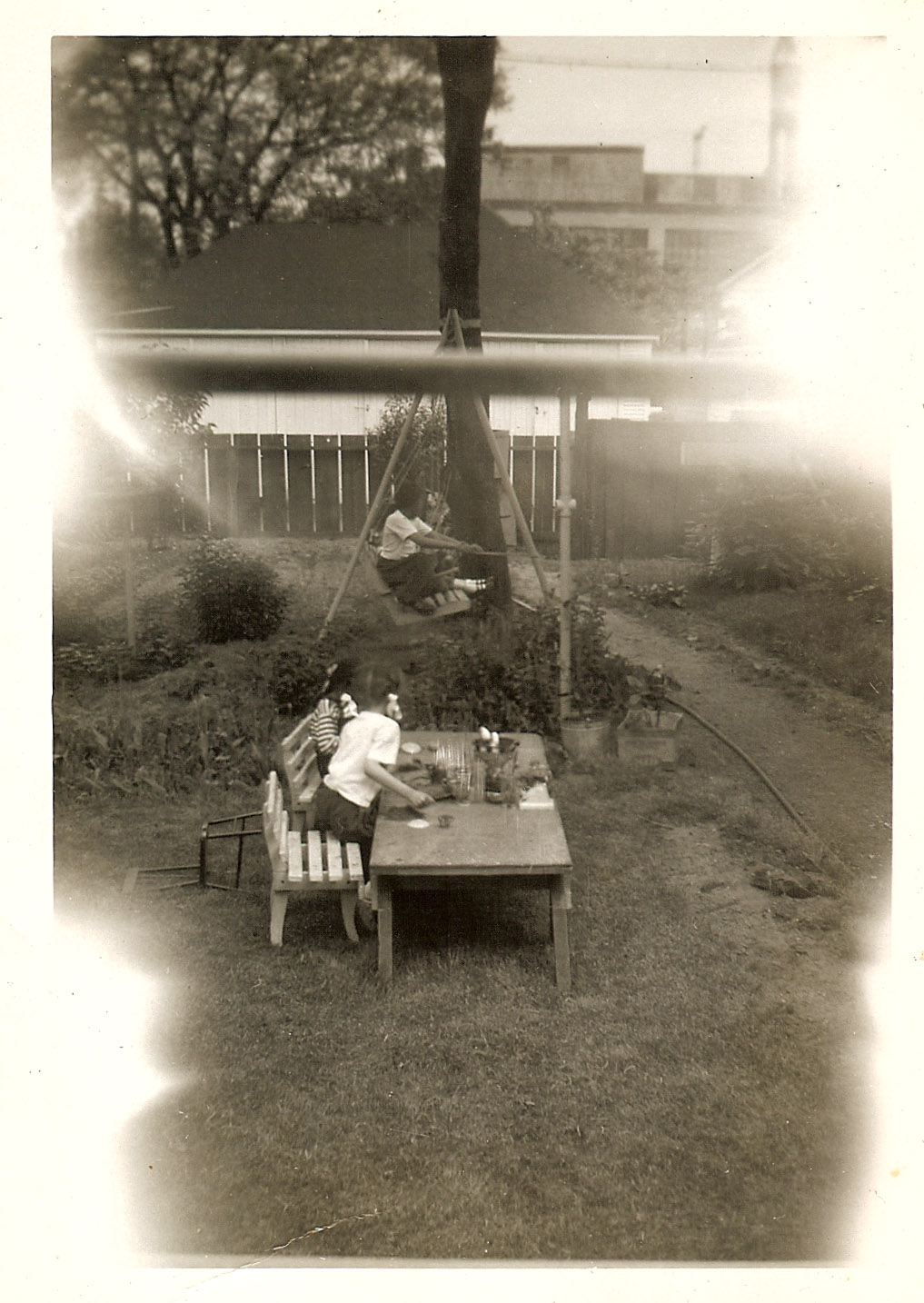 I am standing up at the table where Barbara and I are making something. Dee Dee is sitting on the arm of the swing. She was probably taking Pearl somewhere on the magic carpet (aka swing) the rider would have to say "Geni of the magic carpet, go, go, go!" and then Dee Dee would take you someplace magic.  She would tell you where it was when it was time for you to get out of the swing. Dee Dee was in charge of all the magic.  Each of our households had a little, invisible fairy that lived in the mud castle we built and rebuilt at the foot of the apple tree. Their's was named Lucy and ours was Pinky. She also kept a box full of prizes that she gave out at appropriate times. I remember packages of soda crackers, prizes from cereal boxes and pieces of chewing gum.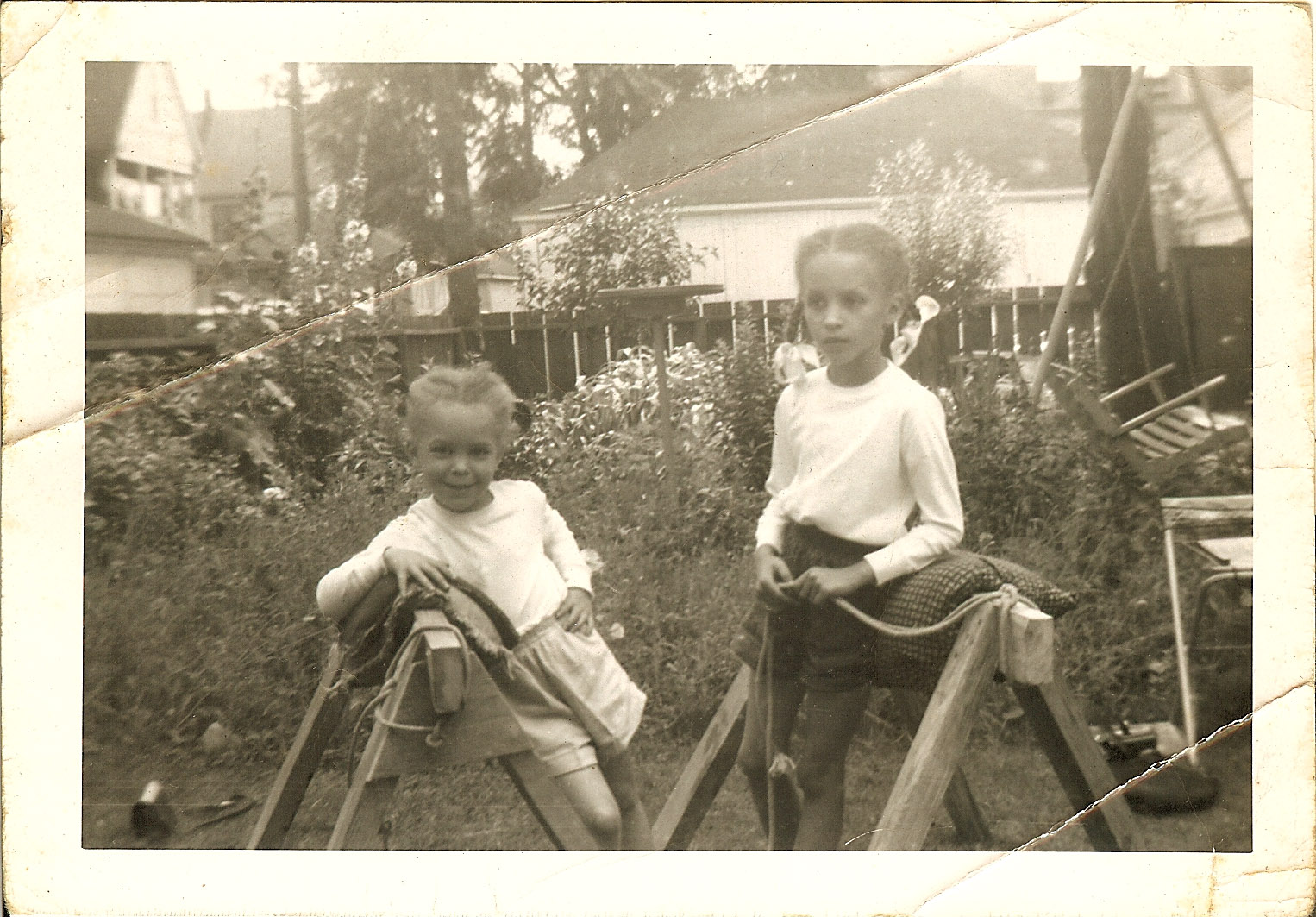 Here Pearl and I are standing on the grassy part of the yard. The flowers are in full bloom behind us with the vegetables back behind them. We often made the saw horses into mounts. I see my purse over there on the grass to the left.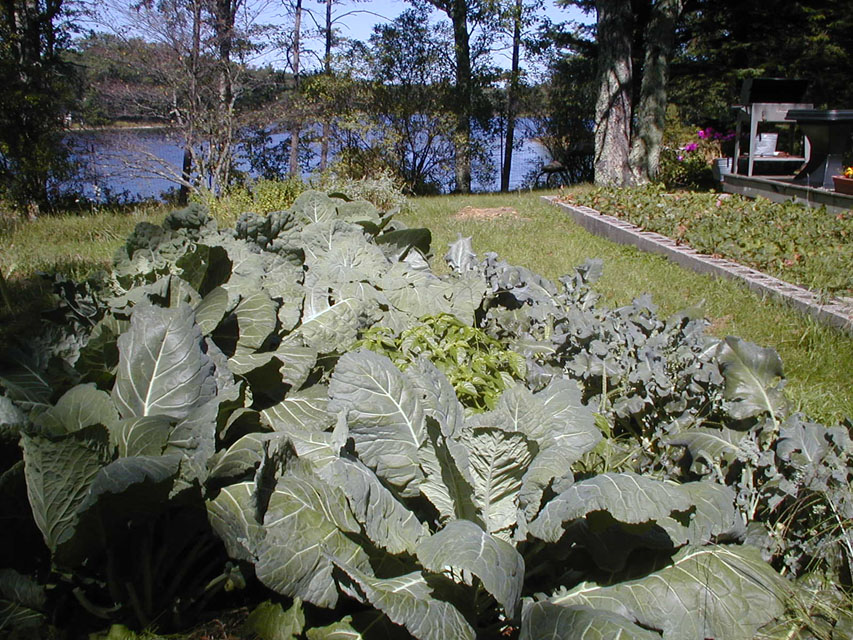 ___________________________
I have participated in Sepia Saturday for so many years that it is hard for me to come up with new photos when the same sorts of prompts come around. This week I am recycling a post from 2012.