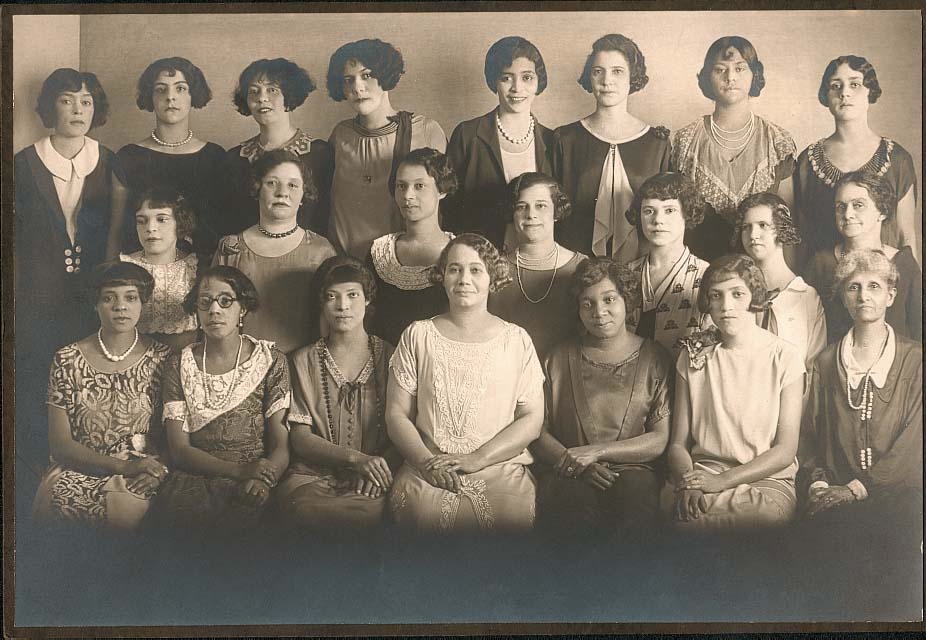 Workers at Annis Furs in Downtown Detroit. Taken in the 1920's.  My great grandmother, Jennie Virginia Allen Turner is in the second row, far left. Her daughter Alice is next to her. Skip the next woman and her daughter Daisy is there, 4th from the left.  The three of them got jobs at Annis Furs soon after moving to Detroit from Montgomery, Alabama in 1922.  I remember a little teddy bear Daisy made for my younger cousin Marilyn Elkins out of scraps of real fur. To read more about my Great Grandmother Turner, click Jennie Virginia Allen Turner.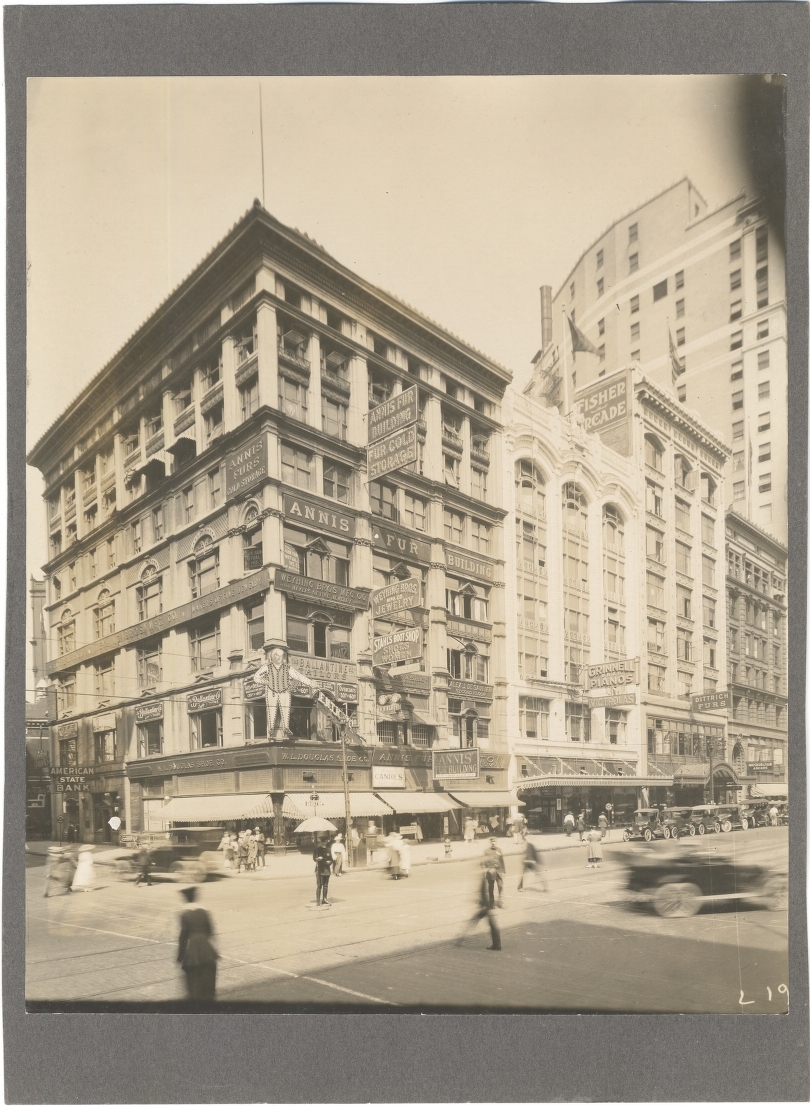 Above is a photograph from the Burton collection at the Detroit Public Library.  The Annis Fur Company is in the corner building. Although this was taken in 1917 I think the area looked pretty much the same 7 years later.  To see a photograph of the Woodward Ave in 1910 click at Shorpy. You can see Annis Fur Post and Grinell Bros Pianos on the left, looking down the crowded street, past the Eureka Vacuum sign.
For more photos of crowds of women and other fascinating subjects, click Sepia Saturday.