The dollhouse Poppy, my grandfather made me in the 1950s when I was 9 years old was the envy of my sister and cousins in it's prime. A few days ago I read on  The Magpies Nest  about her project to fix up her daughter's old doll house and it inspired me to do the same with mine.  I asked my husband to dig it out of the long, narrow closet where it has been for the past 4 years. Poor house! It went through my childhood and then my children's childhoods and being stored for years and years and it is much the worse for wear.   Right now the poor dollhouse looks like one of those falling-to-pieces houses.  Houses with a grand past that have been divided into rooming houses or just left to rot.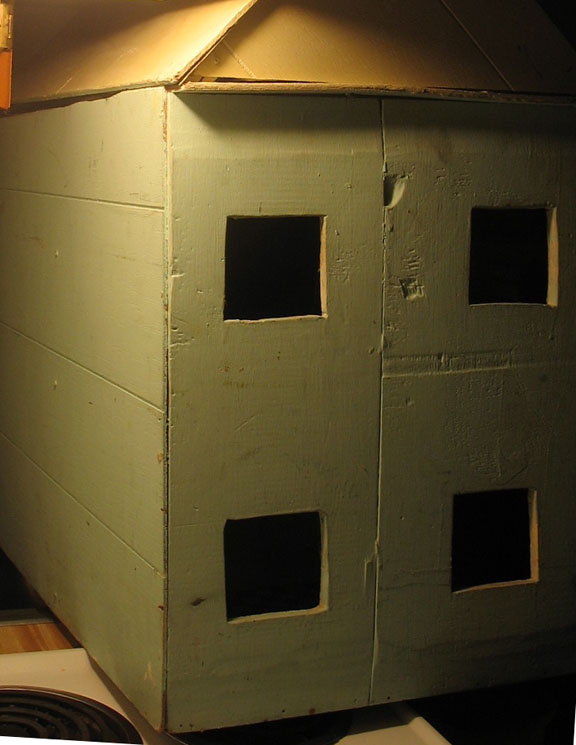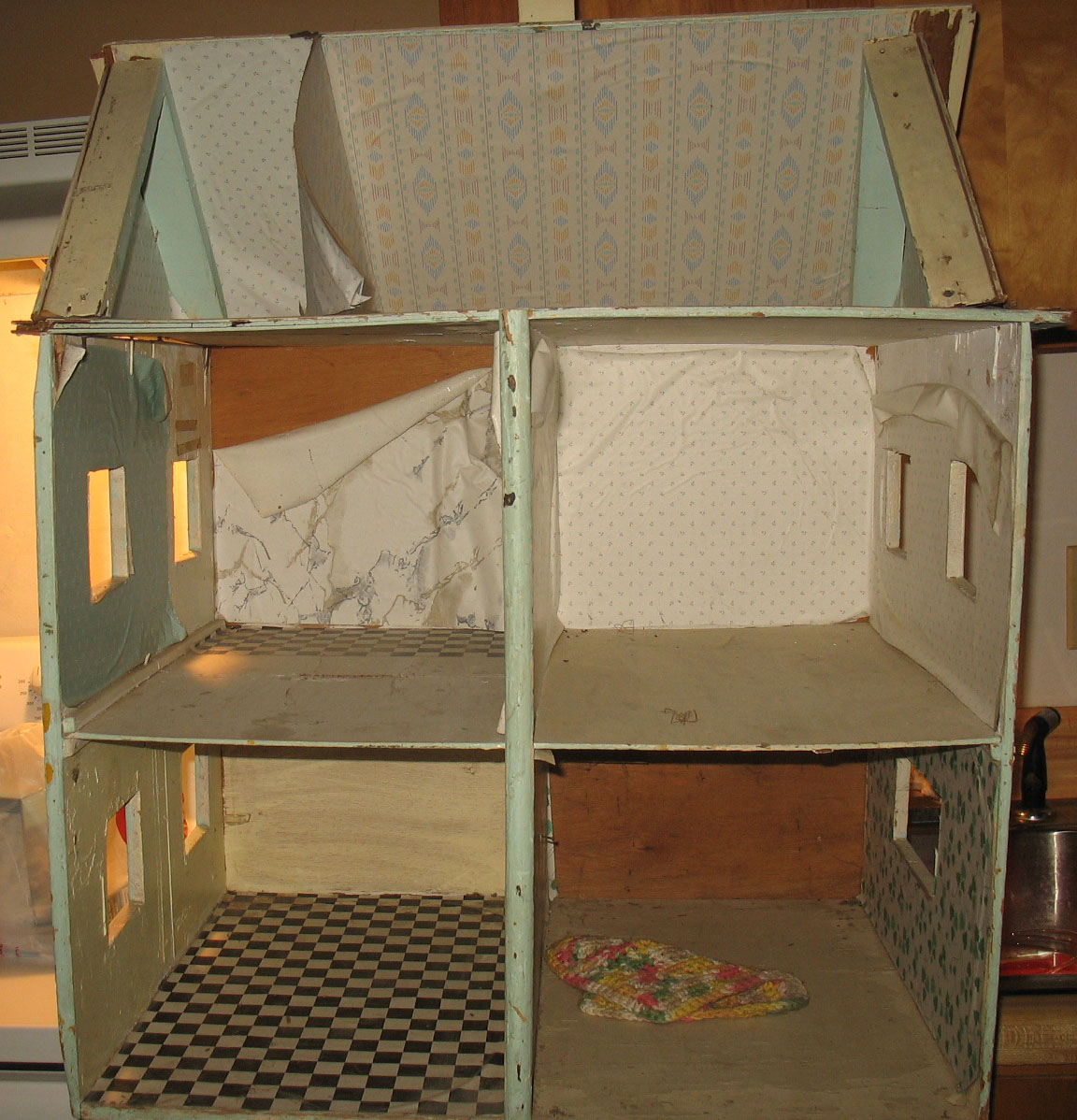 I have started my rehab by tearing off the contact paper wallpaper and removing the third story where the wood was rotting and scrubbing the whole thing down. I want to keep the gist of the house but make some changes I've always wanted to make, like adding stairs and returning it to the two-sided access dollhouse it used to be. I will post more photos as the work progresses.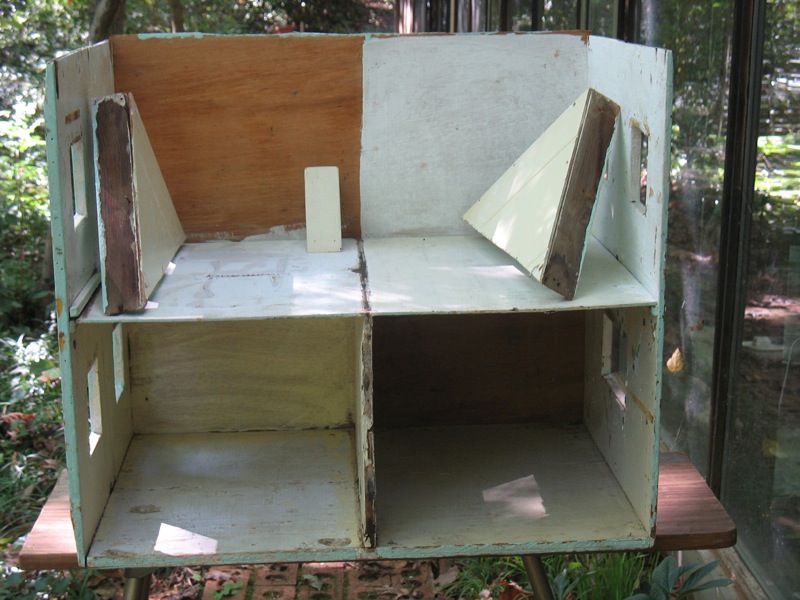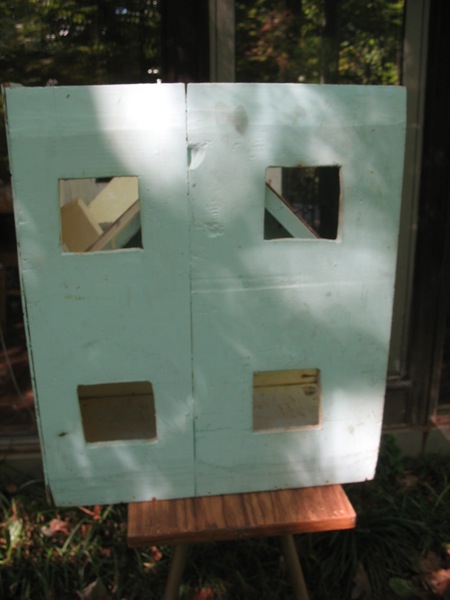 There is a box of furnishings that I haven't had the heart to look at yet. I doubt if any of my original furnishings have survived this long but I hope there are some good pieces in there.
Other posts on the dollhouse
Dollhouse update – hardwood floor
Dollhouse update – Floor finished, Roof On
Dollhouse Fireplace and the Real Thing.