This dollhouse is turning out to have features from several of our real houses. Yesterday I made a fireplace modeled after the fireplace in our Idlewild house.  I still need to add the mantel and the picture of the Virgin of Guadalupe and logs, of course.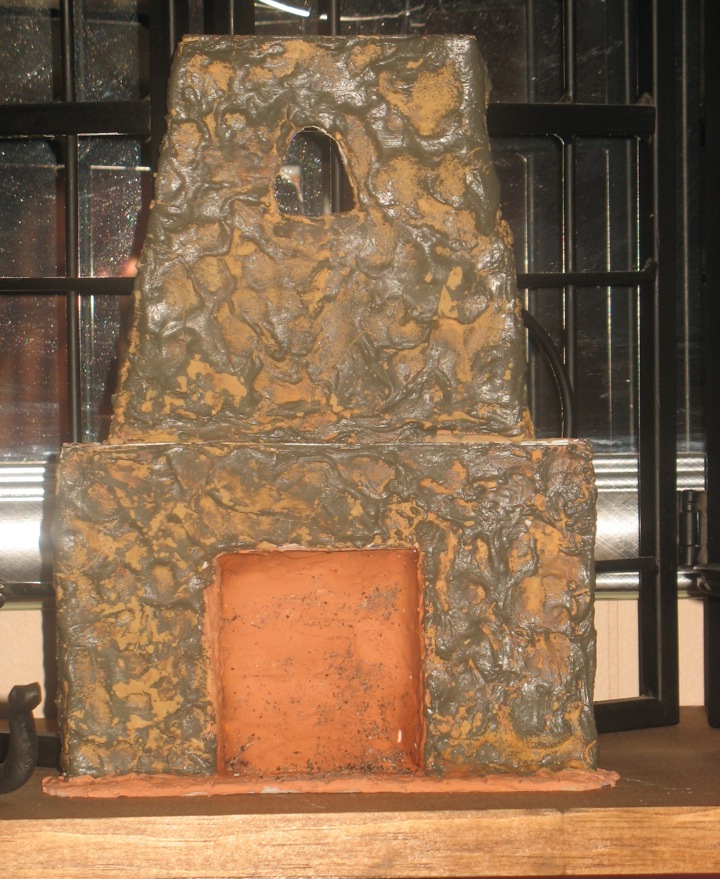 I used a modeling compound made from toothpaste, white glue, corn starch and water. I got the color with food coloring added to the compound and then rubbed some paint that we used to do the dollhouse roof to make it look more stone like.  And threw in a few real ashes for realism.
Jim has been painting and cutting and nailing and there will be more photos soon.