This year for the A to Z Challenge, I take small social items from The Emancipator newspaper, published between 1917 and 1920 in Montgomery, Alabama. The items are of marriage, death, travel and movement to other cities – Detroit, New York, Los Angeles and Pittsburgh. The lives of the people in the community were entwined, as those of any community are. I will try and point out those connections.
The editor, James McCall, was my maternal grandmother's first cousin. He lost his eyesight while a medical student at Howard University due to Typhoid Fever. Later he and his family moved to Detroit where he published The Detroit Tribune for many years.
Click any of the images to enlarge.
The Emancipator
A National Weekly
This publication is dedicated to the colored people of America, and to all other peoples of America, and to all other peoples fettered by visible or invisible chains. The emancipation of the Negro has only just begun. We have been freed from the bondage of iron chains, but this is only one step in our emancipation. We are still bound and enslaved by the invisible shackles of poverty, illiteracy, sin, sickness and human injustice; and the aim of the Emancipator is to help us as a race and as individuals to free ourselves from these chains. J. Edward McCall
Mr. James Edward McCall, Editor-in-Chief
J. Edward McCall was born in Montgomery, Alabama. He graduated in 1900 from State Normal School in Montgomery, specialized one year in Howard University, Washington D.C. and graduated from Albion College, Albion, Michigan in 1907. He took a special course from Page-Davis Advertising School, Chicago. Also a course in Journalism from the National Press Association, Indianapolis Indiana.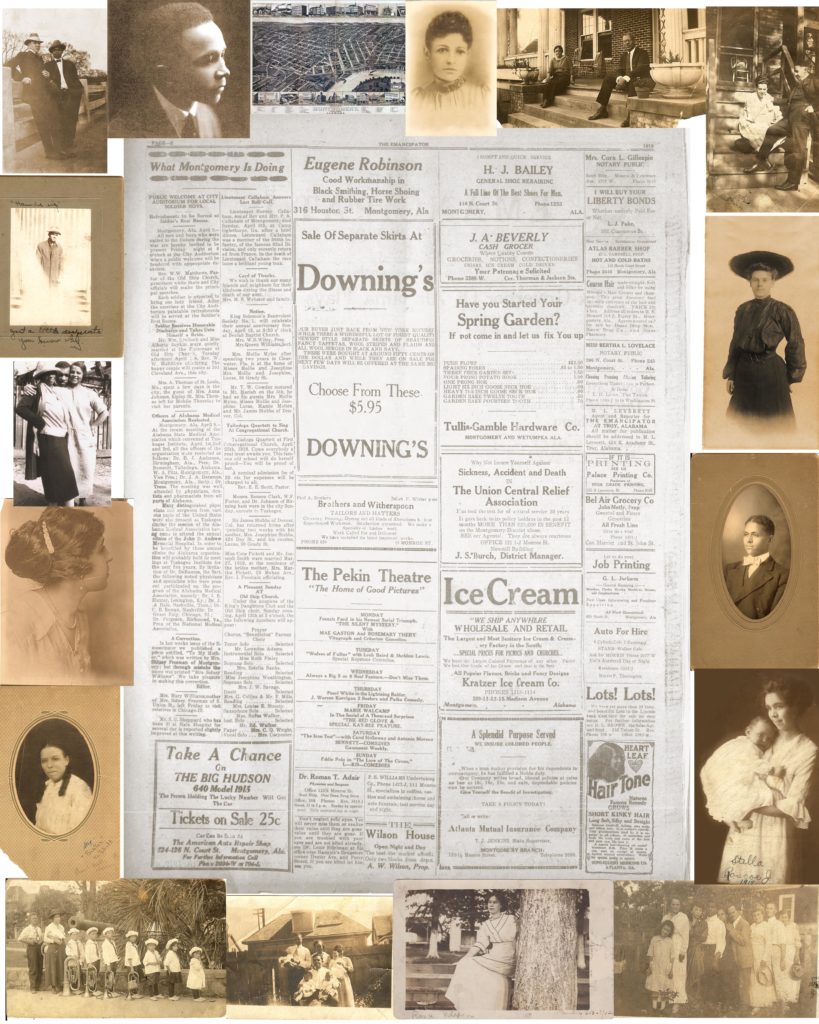 Links to posts about James McCall
She Was Owned Before the War…
James Edward McCall, Poet and Publishers
The Great Migration in Poetry
Poems By James E. McCall
1940 Census – James And Margaret McCall