This year I am going through an alphabet of news items taken from The Emancipator newspaper, published between 1917 and 1920 in Montgomery, Alabama. Most are about my grandparent's circle of friends. Each item is transcribed directly below the clipping. Click on any image to enlarge.
_____________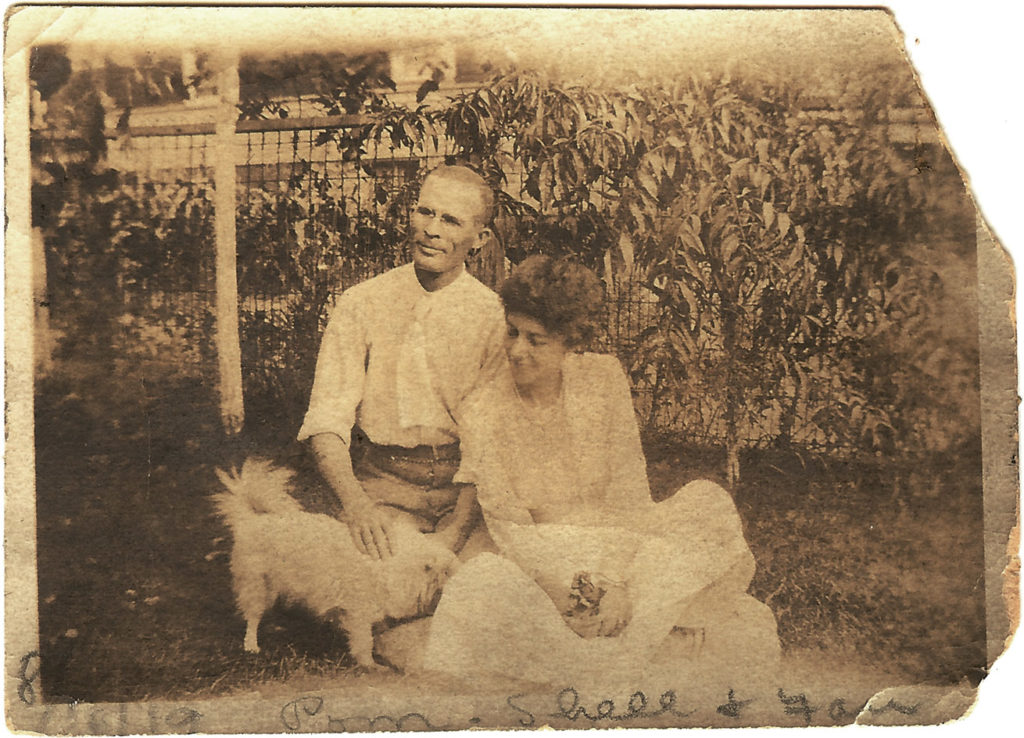 "Mrs. Jenine Turner Wishes to announce the engagement of her daughter, Fannie Mae, to Mr. Mershell C. Graham, of Detroit, Mich. The Marriage to take place in the spring"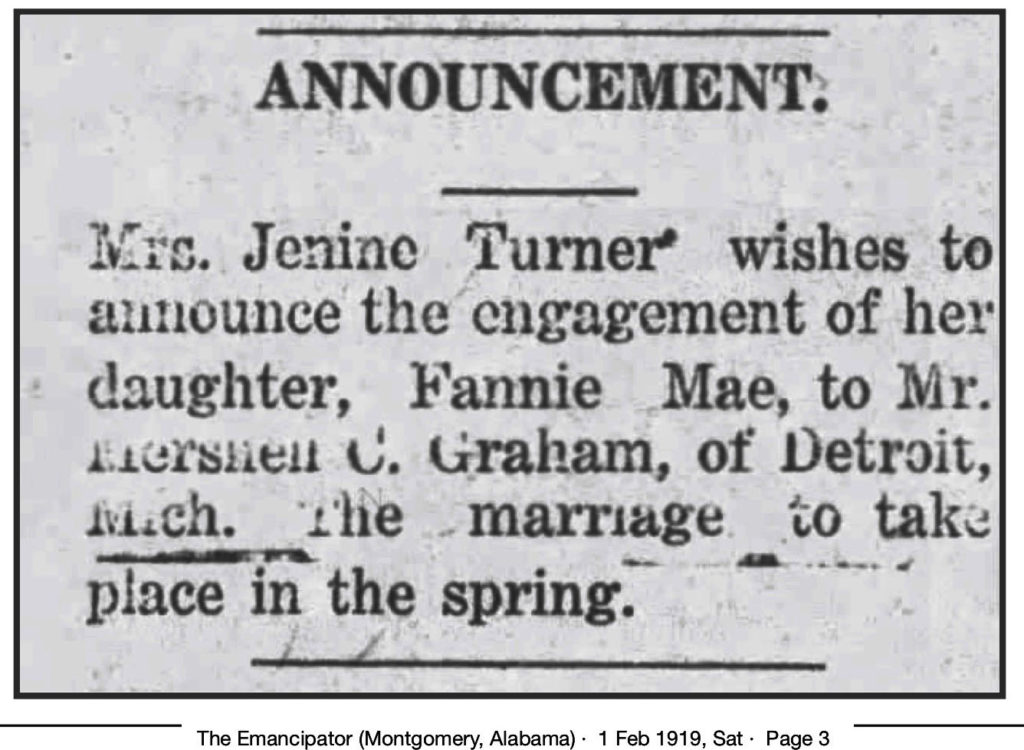 Graham-Turner Wedding
On Sunday, June 15th at four o'clock Miss Fannie Turner and Mr. Mershell Graham were happily united in marriage at the home of the bride on E. Grove St. The home was prettily decorated for the occasion.
Just before the entrance of the bridal party, Mr. Lowndes Adams sang a beautiful solo, immediately after which the groom entered the parlor to the strains of Mendelson's wedding March, with Mr. Clifton Graham, his brother, as best man. The bride entered with her uncle, Mr. V.H. Tulane, who gave her away, gowned in white satin with real lace and pearl bead trimmings the hat, a beautiful creation of white Georgette, the bride made a very pleasing appearance. She carried a large bouquet of roses and fern.
The home was crowded to its fullest capacity, fully two hundred guests being present which bespoke the esteem and popularity in which the young couple are held.
The presents were many and varied, consisting of silver, cut glass, linen, wearing apparel, money, and many useful household articles.
Rev. E.E. Scott performed the ceremony and Miss Naomi Tulane presided at the piano.
The guests were served delicious refreshments.
The happy couple left Sunday evening for Detroit, Mich., their future home.
Everybody mentioned in these articles will appear in this years challenge, plus a few others.
________________
I found this information on Ancestry.com in Census Records, Directories, Death Records, Military Records and Marriage Records. News items were found on Newspapers.com. I also use Google Maps. The photograph is from my family photos.