This is my eighth post for the April A-Z Challenge. I am going to write about my Great Uncle Henry William Cleage. He was born about 1877, in Louden County, Tennessee, the third child of Louis and Celia (Rice) Cleage.   The family moved to Athens where he attended Athens Academy, which was organized by northern Presbyterian missionaries. His parents divorced before 1889, when Celia married Roger Sherman. 
Henry W. Cleage
is a native of Athens. He entered and finished the course of the Athens Academy under Rev. Cook's administration. He then attended Knoxville College. His teaching one year at Riceville gave him his first ideas of the practical side of the profession n which he is now engaged. At present he is a member of the corps of instructors of the Academy of Athens.
Mrs. Minnie B. Cleage
is not in the profession now, but she finished the course at the Academy of Athens, and was a student at Knoxville several years. She is now the wife of Henry W. Cleage.
From an unidentified Athens, TN newspaper 1900-1901.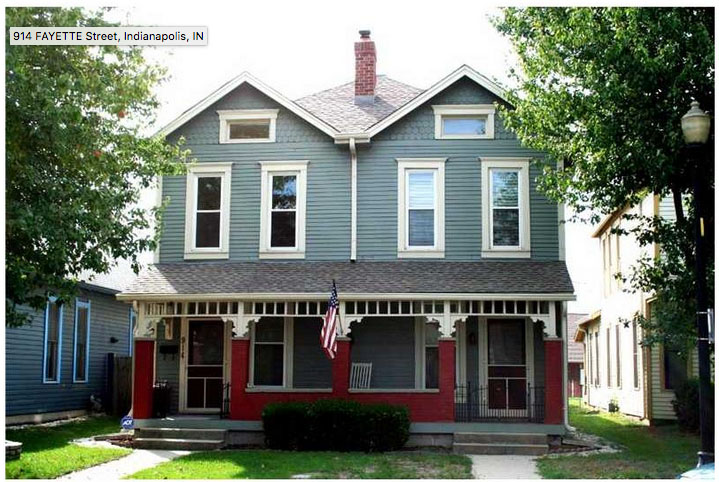 In 1900 Henry married his first wife Minnie B. Loving, August 20, 1900. His son, Richard Henry Cleage was born the following year. Minnie died between 1901 and 1905 and we find Henry Cleage living in Indianapolis, IN with his older brother, Jacob and Jacob's wife. Richard stayed in Athens, TN with his grandmother.
Henry worked at the post office during most of the time he lived in Indianapolis. He and his brothers Jacob, his brother's wife and his younger brother, Albert, shared the house at 910 Fayette for years until they younger men married and moved.
In 1918 Henry married his second wife, Ola Mae Adams. He met her while he was a postman and she was living there with her sister. They were married in her hometown, Danville, KY. and took a trip through Michigan after the wedding. His younger brother, Albert was married and living in Detroit, MI by that time.
While in Indianapolis, Henry Cleage was active in the founding of Witherspoon United Presbyterian Church and the colored Y.M.C.A.
His daughter, Geraldine, remembers her father fondly "He was a very loving, caring and giving person and a devoted family man, not only to his family but also his siblings families."
His nephew, also named Henry Cleage, remembered "When I was at the Post Office and would get into trouble, he'd get me out. He was very righteous."
When the Cleage Brothers Corporation opened a grocery store in Detroit, Henry Cleage managed it during it's short life.
I can't believe I didn't write up Uncle Henry's family for the 1940 census. I will have to remedy that later and for now we will leave Henry William Cleage and his family in 1928.
You can read more about Henry William Cleage in these posts:
A Church and Two Brothers – Two Splits
Witherspoon United Presbyterian Church
What did Lewis Cleage Look Like?  to see a photo of the five youthful Cleage siblings – Josephine, Jacob, Henry, Edward and Albert.