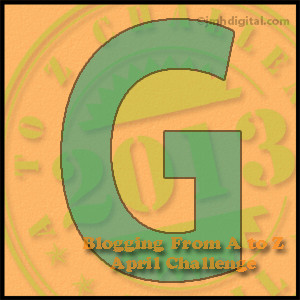 This is my seventh post for the April A-Z Challenge. I am going to write about my grandmothers and Good Housekeeping magazine's October, 1912 issue about their "Composite Reader". I read a post over at Shery's blog, A Hundred Years Ago, this morning. It got me thinking about my grandmothers and also wondering what the rest of the article said. I found it in the Cornell University Home Economics Archive. Some other articles in the magazine were:
The Woman of the Future by Thomas A. Edison: About the wonders that electricity will bring to women and final enable them to be raised up to the level of the superior male mind because their housework will be negligible and actually engineering.

Mirandy on the Love Test

by

Dorothy Dix:

An article written in what is supposed to be the dialect of a black woman, gives advice. I could not get through the whole article for being irritated.

Practical Eugenics – letters responding to an earlier article which I could not find. Mostly talking about stopping the birth of "imperfect" children or to stop children from being born to "imperfect" parents.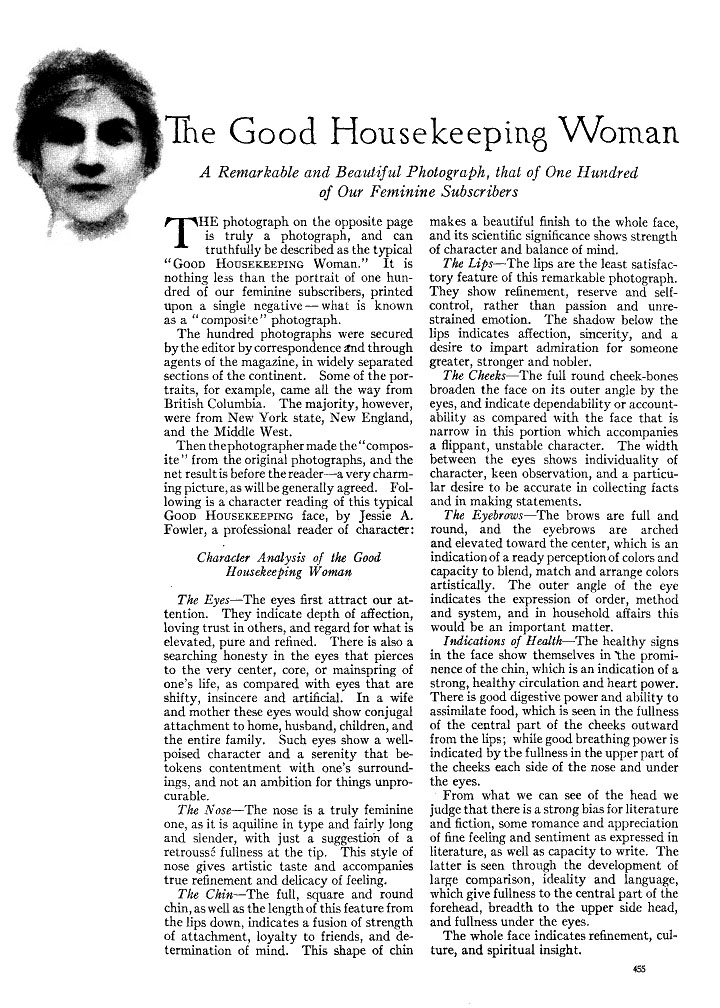 Some of these articles reminded me of a book my grandmother Fannie had called "Ideal Home Life" which was written in 1909. There were article in The Indianapolis Recorder written during that time that also talked about simplified and gracious living. Instead of eugenics, they concentrated on "uplift" and had articles about ways to teach those who didn't know the proper way to keep house and raise children, how to do it.
What were my grandmother's doing at this time?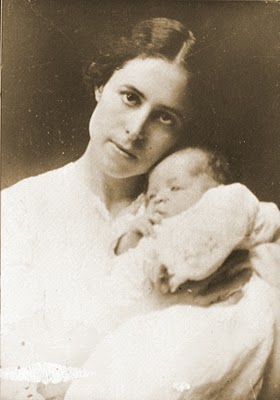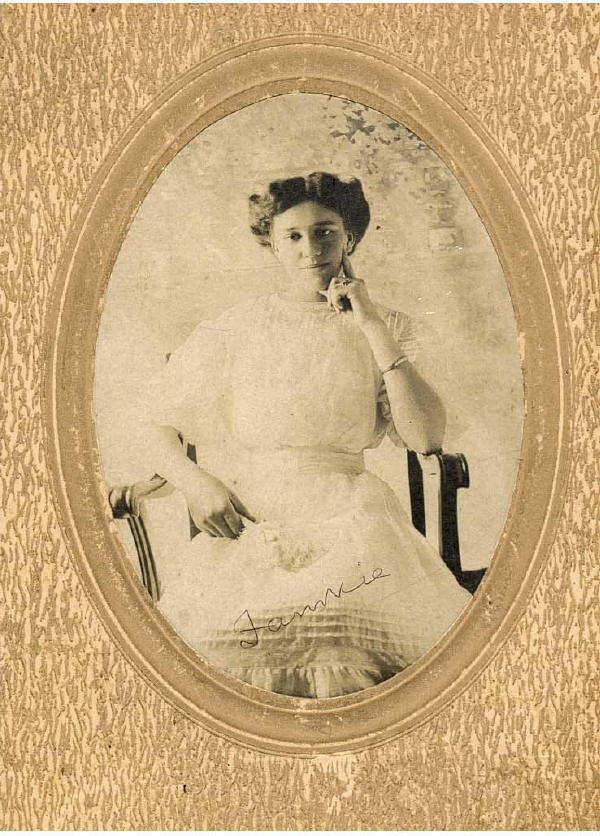 Pearl Reed Cleage was born in Lebanon, KY in 1884. In October of 1912, she was 28 had been married for almost two years to Albert B. Cleage Sr. Her mother, Anna Allen Reed, died the previous year. Pearl had one son (my father) who was about 17 months old. They lived in Kalamazoo, MI where my grandfather had opened a medical practice. While they lived in Indianapolis, IN, my grandmother's name appeared in the newspaper quite often for singing at church and civic events. I found no such articles in the Kalamazoo papers. Her growing family probably put an end to that. I hope she was still able to sing in her church choir. My Uncle Louis was born in August of 1913.
Fannie Turner Graham was born in 1888 in Hayneville, AL and was 24 years old in 1913. She moved to Montgomery with her mother and sister when she was four and was still living there in 1912 with her mother and two sisters. She was managing her Uncle Victor Tulane's grocery store. In 1911 she was a member of the Progressive Twelve Club. They seem to gather for sewing and socialization. She attended First Congregational Church services with her family. It wouldn't be until 1919 that she married my grandfather, Mershell Graham.