Lewis Cleage is one of my ancestors that I do not have a photograph of.  Below is a photograph of his wife, Celia Rice Sherman holding their granddaughter Barbara Cleage Martin.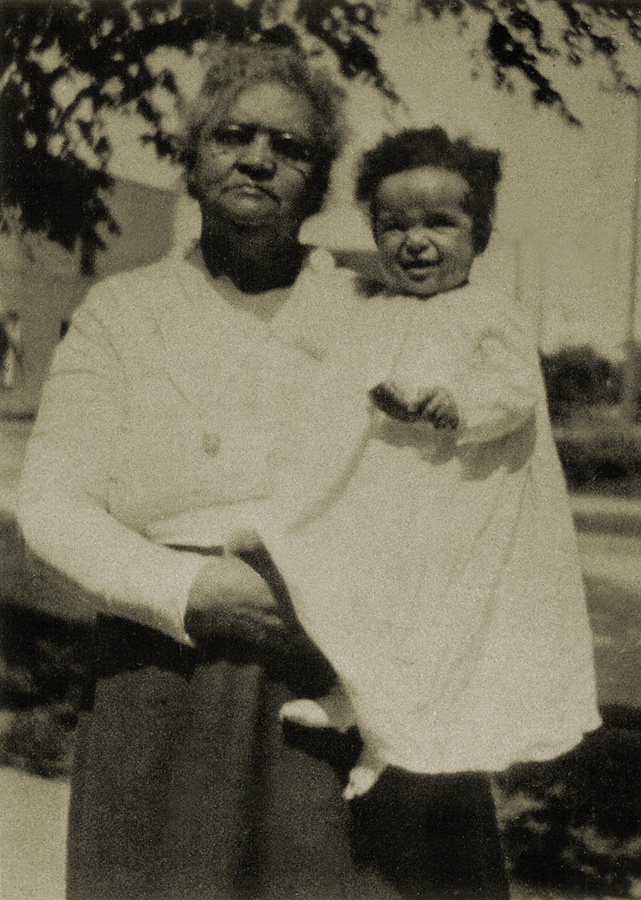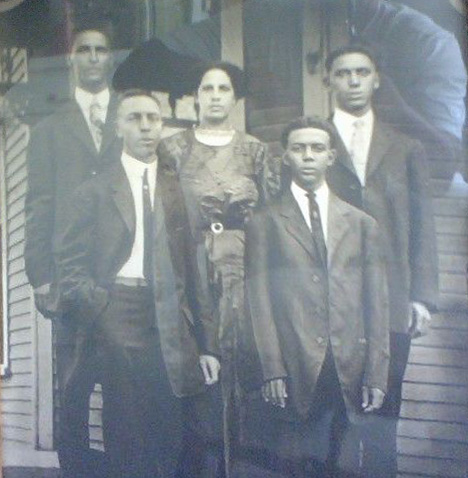 This photograph includes their  five children. In the front are Albert B. Cleage Sr. (my grandfather), Josephine (Josie) Cleage and Edward Cleage.  Behind Albert is Henry and behind Edward is Jacob (Jake).
Below are several descriptions and stories of Lewis by grandchildren who never met him.
Lewis Cleage and Celia were married and had  young children.  One of them was grandfather Cleage.  Lewis C. worked all day for 50 cents.  Celia worked all week for 50 cents.  He often spent his on good times before he got home.  Many nights he spent in jail – drunk – playing the guitar and singing!  One evening she waited for him where he worked so she could get him and the money home before he spent it.  He had had a drink or two and was cussing and threatening her as they went down a country road toward home.  She was hanging on to him and crying.  A passing white man stopped them, cursed Lewis, told him to stop abusing his wife, etc.  And if he heard in future about him abusing her, he would find him and kill him.  They never saw him again, until…
About twenty years later Celia was on the train going to see her children – who were now grown with children of their own.  A white man on the train spoke to her.  Asked if she wasn't the same woman he had seen on the country road, etc., etc., and asked how she was!
Thought you would enjoy this. Louis remembers everything – knows lots of good stories.
Story by Louis Cleage (grandson) as told to Doris Graham Cleage. 1-29-79
Grandfather  Louis:  Tall, big-boned man in stature, heavy voice, coarse hair.  
As described by Juanita Cleage Martin (granddaughter) in her writing "Memories to Memoirs" 1990
Lewis Cleage was a large, dark skinned man.  He spent a lot of time playing his guitar, drinking and landing in jail.  They could hear him in the cabin over at the jail, singing and playing the guitar.  He'd get drunk, they'd throw him in jail. He was born in Louden, Tennessee and was shot early on, leaving Celia a widow.
As described by Henry W. Cleage (grandson) to Kristin Cleage Williams 1990s
According to his death certificate, Lewis Cleage didn't die until 1918 in Indianapolis, Indiana.  He died of Lobar pneumonia.  I think I need to figure out how to find court records and see if I can find him there.