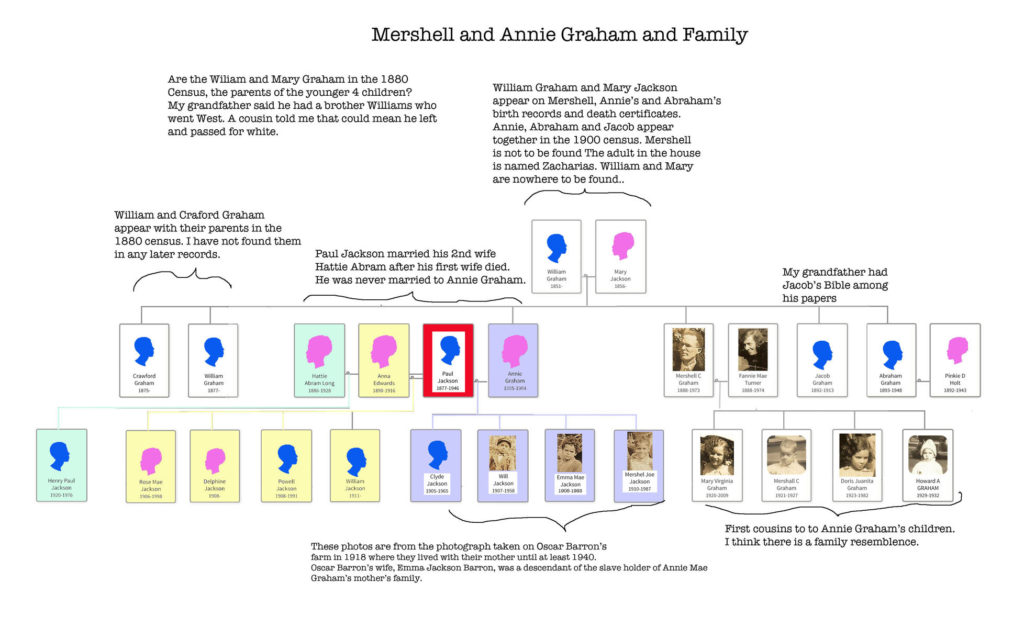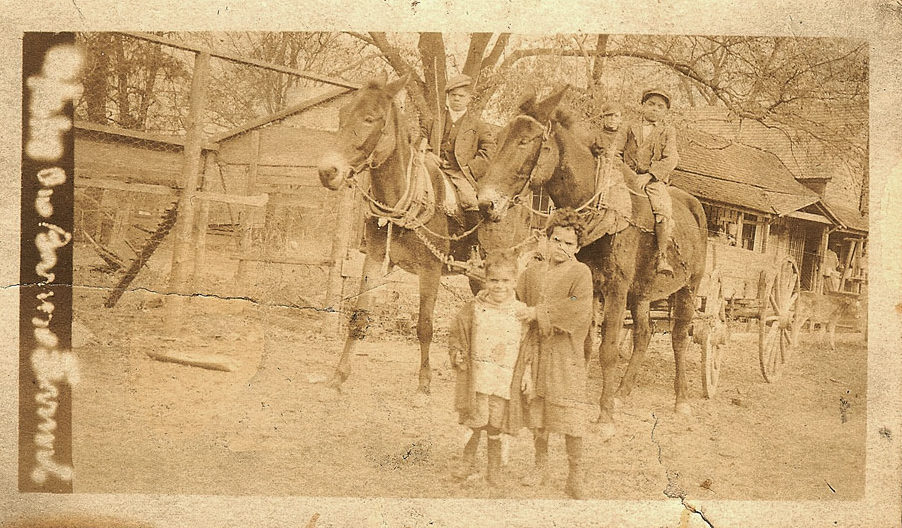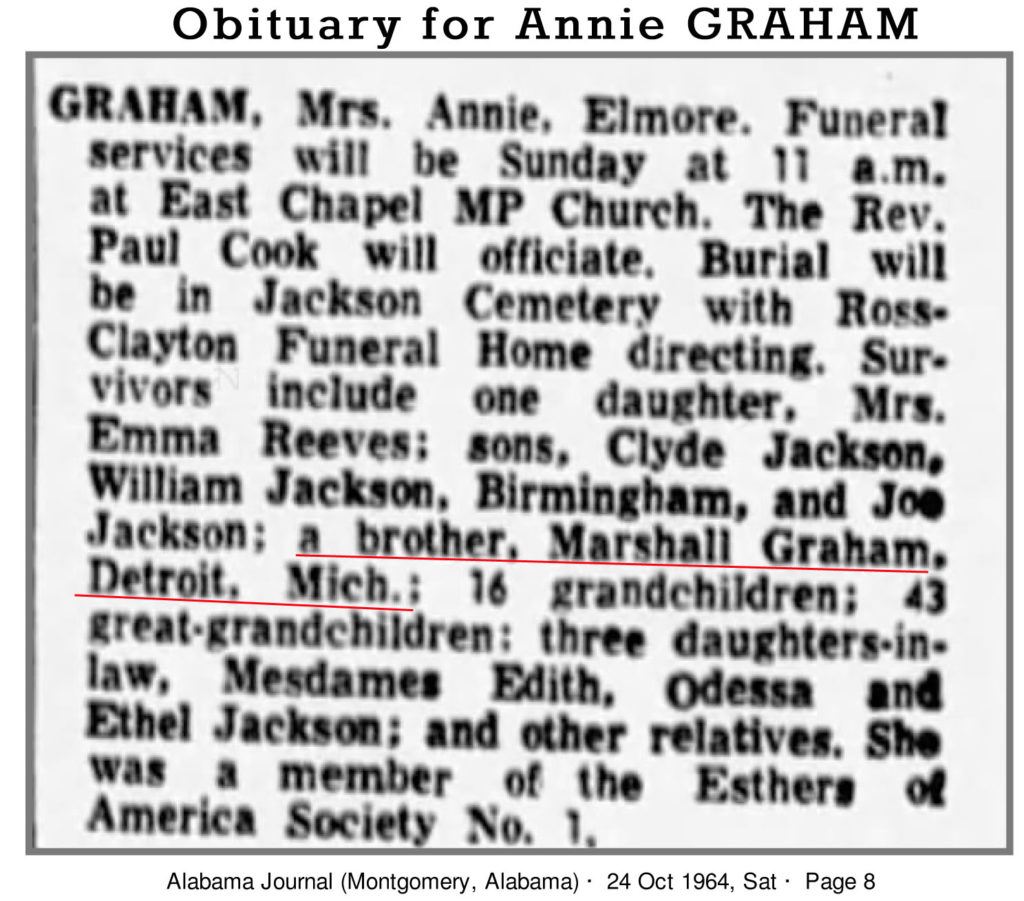 Graham, Mrs. Annie, Elmore. Funeral service will be Sunday at 11 a.m. at East Chapel MP church. The Rev. Paul Cook will officiate. Burial will be in Jackson Cemetery with Ross-Clayton Funeral Home directing. Survivors include one daughter, Mrs. Emma Reves; sons, Clyde Jackson, William Jackson, Birmingham, and Joe Jackson; a brother, Marshall Graham, Detroit, Mich.; 16 grandchildren; 43 great-grandchildren; three daughters-in-law, Mesdames Edith, Odessa and Ethel Jackson; and other relatives. She was a member of the Esters of America Society No. 1.
When I first found this obituary for Annie Graham Jackson on Ancestry.com, I wondered about a son named "Joe" as I had never heard of him before. At first reading I thought that "Marshall Graham" in Detroit was her son, formerly identified as "Mershel". On re-reading I realized that the "Marshall Graham" was listed as her brother, my grandfather Mershell who lived in Detroit. His name was sometimes listed as "Marshall".
I have been looking for something to tie my grandfather Mershell C. Graham to Annie Graham and her brothers. All of them listed the same parents, but I could not find them in the same household. This does it.
I had also been looking for some documentation that Paul Jackson, the name that appeared on their records, was their father, as they always appeared with their mother (who was listed as single) in the censuses.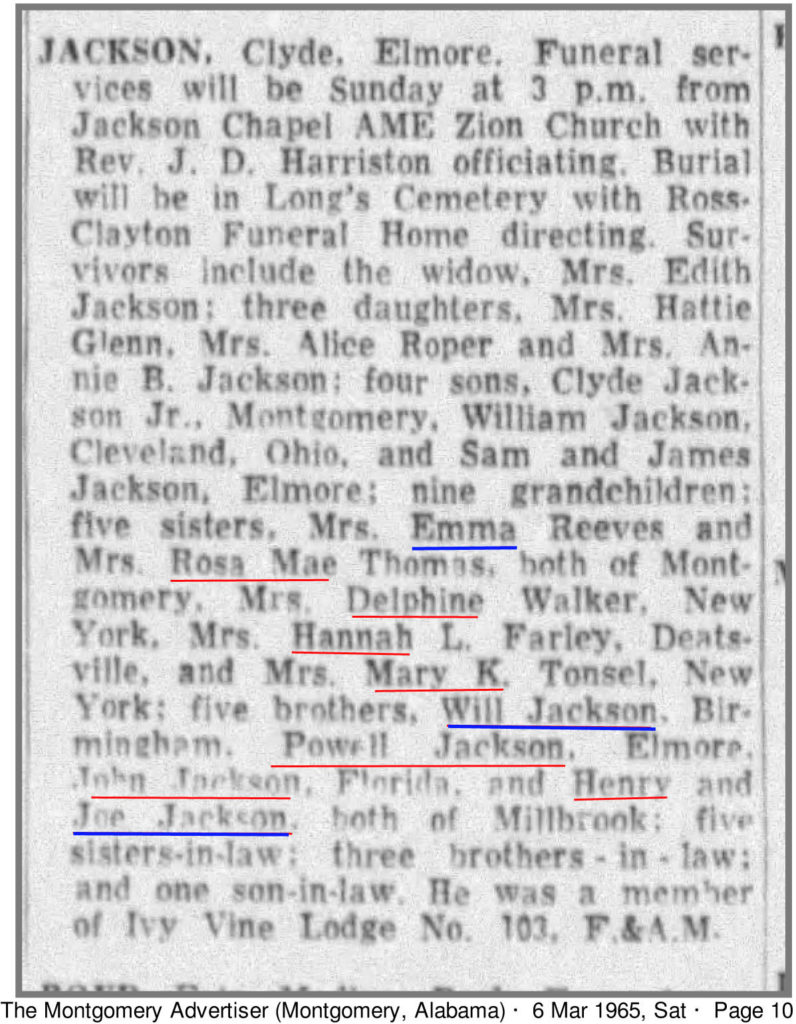 Jackson, Clyde, Elmore. Funeral services will be Sunday at 3 p.m. from Jackson Chapel AME Zion Church with Rev. J. D. Harriston officiating. Burial will be in Long's Cemetery with Ross-Clayton Funeral Home directing. Survivors include the widow, Mrs. Edith Jackson; three daughters, Mrs. Hattie Glenn, Mrs. Alice Roper and Mrs. Annie B. Jackson; four sons, Clyde Jackson B. Jr., Montgomery, William Jackson, Cleveland, Ohio, and Sam and James Jackson Elmore; nine grandchildren; five sisters, Mrs. Emma Reeves and Mrs. Rosa Mae Thomas, both of Montgomery, Mrs. Delphine Walker, New York, Mrs. Hannah L. Farley, Deatsville, and Mrs. Mary K. Tonsel, New York; five brothers, Will Jackson, Birmingham, Powell Jackson, Elmore, John Jackson, Florida, and Henry and Joe Jackson, both of Millbrook; five sisters-in-law; three brothers-in-law; and one son-in-law. He was a member of Ivy Vine Lodge No. 103, F. & A. M.
In Clyde Jackson's obituary in The Montgomery Advertiser, all of Paul Jackson's children are mentioned, both those with Annie Graham (underlined in blue) and those with his two wives, Anna Edwards Jackson and Hattie Abrams Jackson (underlined in red).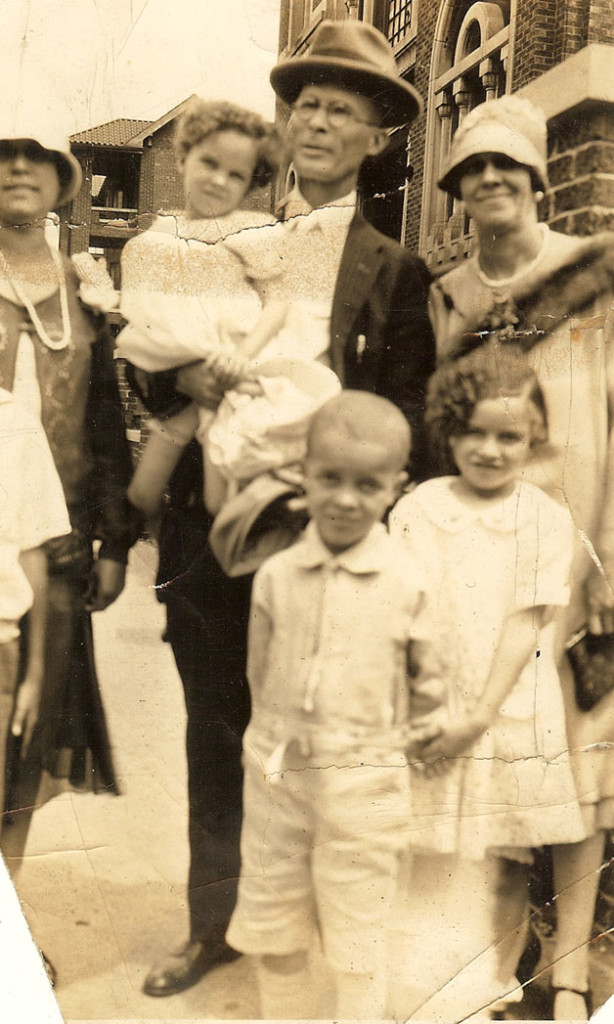 ++++++++++++++
You can read a post about Annie Graham at this link "S" is for Possible Sibling, Annie Graham