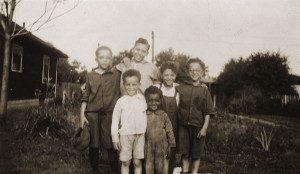 This is the 6th post in the February Photo Collage Festival and the Family History Writing Challenge. Today I am going to write about Hugh Reed Averette's oldest son, Hugh Marion Reed Averette.
The younger Hugh was born in 1910 in Indianapolis, Indiana. He was the second child of Hugh Reed Averette and Blanche Celeste(Young) Averette.  Sometime between 1920 and 1928 the family relocated to California.  In 1930 they were living at 220 Welcome Street in Los Angeles. The house was built in 1895 and has 2 bedrooms and 2 baths. The house is 1,071 sq. feet. The lot is 4,768 sq. feet. I would guess there were not 2 baths in 1930 when Hugh's family was living there.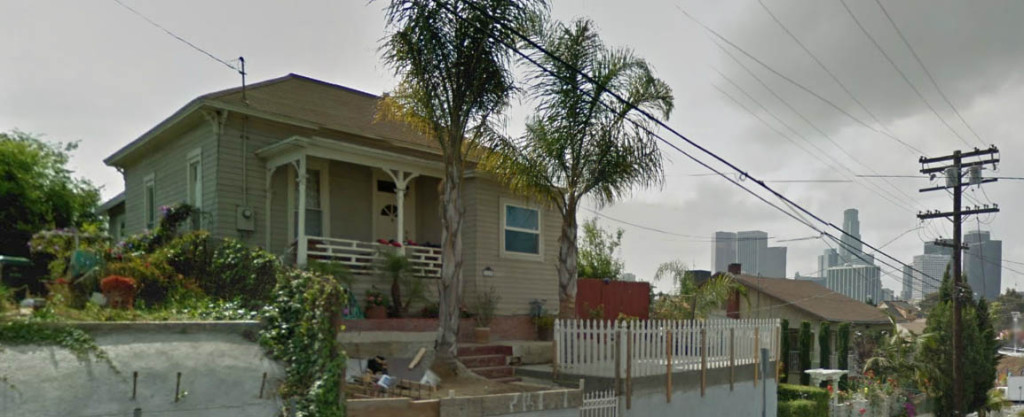 Hugh married Edna Marsden in 1930. He was 20 and she was 18. On his marriage certificate he gave the following information.  Name: Hugh Marion Averette. Race: white. Occupation: book binder. Father: Hugh R. Averette.  Mother: Celestina Joven. Place of birth: Michigan.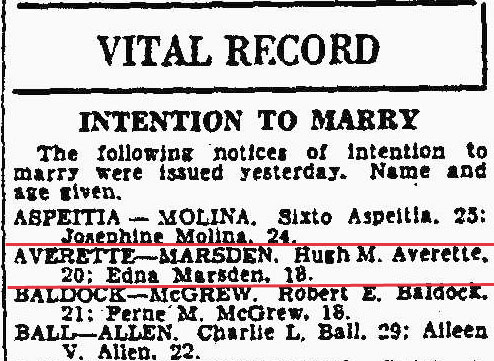 Hugh worked as a book binder for several years.  His son, Hugh Marion Averette was born in 1932 in Los Angeles. (I will not be talking about this son any more, any references to "Hugh" will be to the Hugh Marion Averette born in 1910.) Hugh appears on several voter registration lists.  He voted Democratic.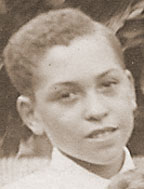 He and his wife Edna parted ways by 1936 when Hugh married Mabel Katherine Congrove in Clark County, Washington.  Mabel was the recent widow of Charles Sanford and brought six children to the marriage – Evelyn May age 7, Margaret age 5, Frederick age 4, Gladys age 2 and twins Donald and Ronald, 9 months old.  Hugh adopted the children and they all went by the name of "Averette".
Hugh and Mabel's son Beauford E. Averette was born in 1937 and named after his great grandfather, Buford E. Avritt. In 1940 the family lived in a rented home in Salem, Oregon. Hugh worked in housing construction as a carpenter. Both he and his wife had completed high school.  She did not work outside of the home.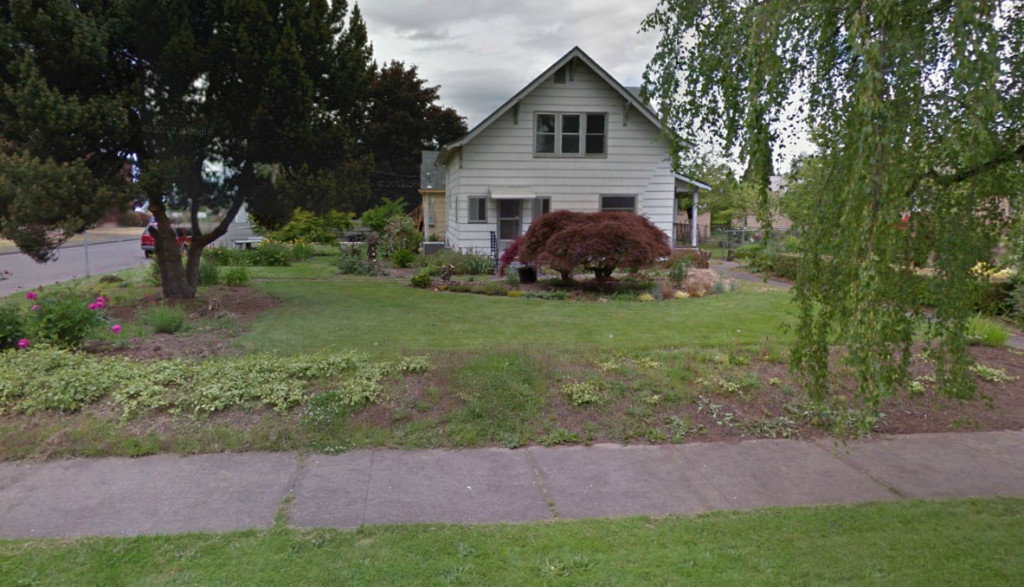 Their youngest son, Hubert Marion Averette was born in 1943. I don't know if it was before or after the family moved to Silverton, Oregon into the house pictured above. Hugh died in 1993. He, wife Mabel and son Hubert are buried in Silverton Cemetery Marion County, Oregon.

Other stories in the series about my Uncle Hugh Marion Reed Averette
Hugh Marion Reed Averette 1876 – 1953
Hugh Marion Reed Averette – US Navy Experience 1898 – 1901
Blanche Celeste Reed aka Celeste J. Averette 1887 – 1988
Anna Roberta Reed Averette Flores 1907 – 1987
Theresa Pearl Reed Averette Shaffer 1913 – 1941