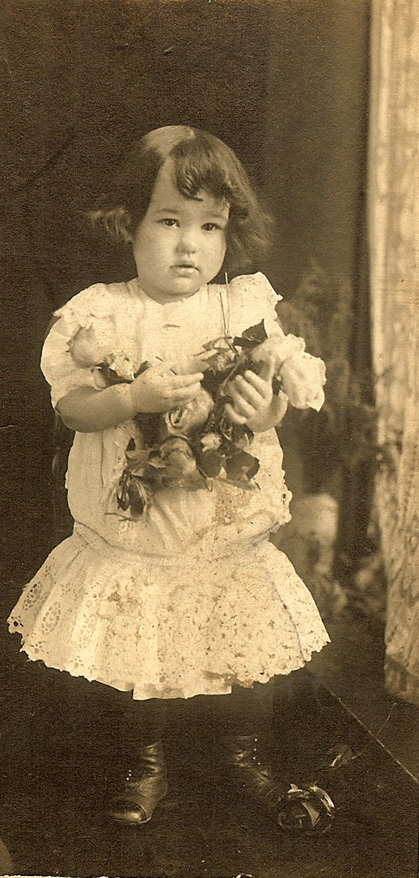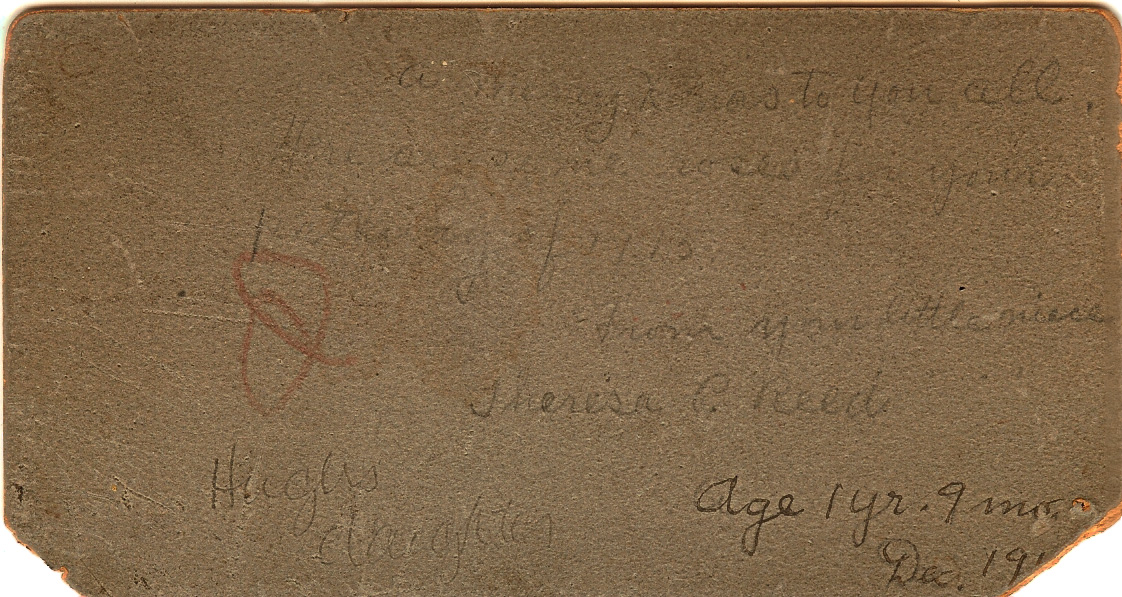 On the back of the photograph is says "A Merry Xmas to you all.  Here are some roses for your (faded words – if you can read them let me know!) Your little niece, Theresa P. Reed."  "Hugh's daughter."
Theresa was my grandmother Pearl's brother Hugh's youngest daughter.  She was born in Indianapolis, IN in 1914.  There are several other photographs of her as she grew up to about the age of 12 or 13.  Unfortunately I cannot find the family in the 1930 census, although I do find her father later on. Hoping I can find them in the 1940 census and back track.
You can read about Theresa's father, Hugh Marion Reed by clicking HERE.
You can see more fascinating Sepia Saturday posts by clicking HERE.