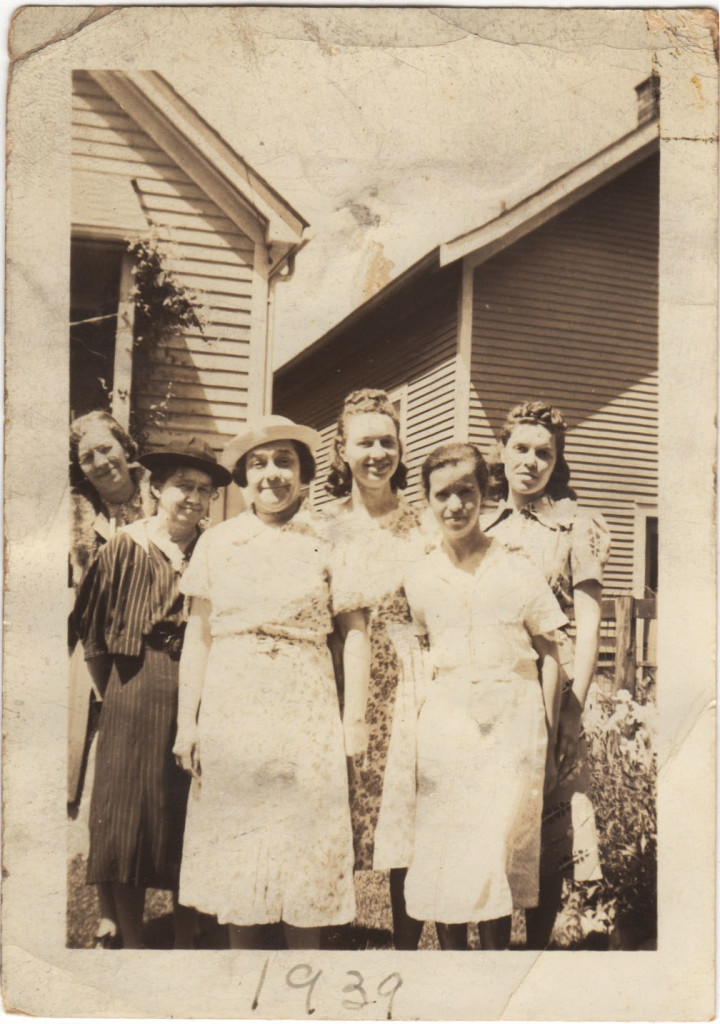 Thanksgiving weekend 1939 was a busy one for my family. On Thursday, Nov 23, there was dinner at Grandmother Jennie Turner's house on Harding Ave., pictured below. (Click on any image to enlarge.)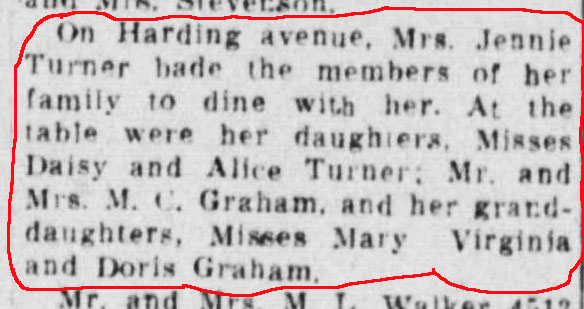 "On Harding Avenue, Mrs. Jeannie Turner bade the members of her family to dine with her. At the table were her daughters, Misses Daisy and Alice Turner; Mr. and Mrs. M.C. Graham, and her granddaughters, Misses Mary Virginia and Doris Graham."

Wikpedia describes that game thus:
On November 25, 1939, the Big Ten football teams played five conference games. Michigan 21, Ohio State 14. Michigan defeated Ohio State, 21-14, at Michigan Stadium. Ohio State took a 14 to 0 lead in the first 11 minutes of the game on two touchdown passes thrown by Don Scott. Michigan rallied with touchdowns in each of the second, third and fourth quarters. Michigan's touchdowns were scored by Forest Evashevski (pass from Tom Harmon), Tom Harmon and Fred Trosko (on a fake field goal).

Sunday night the Junior League of Plymouth Congregational Church had the pleasure of hearing their former president, Toddy Cleage, who was here for the holidays, speak to them on the "Modern Interpretation of the Bible." A few of those who were looking quite interested were: Noman Morris, Jmes Parker, Lois Simon, Ruth Giles, Shirley Turner, Mary V. Graham, Connie Stowers, Doris Graham, Henry Cleage, Alice Stanton, Anna Cleage, Phyllis Lawson, Eugene Kersey, George Payne, Velma Pullian, Hugh Cleage, Charles Harvell, Bo Johnson, Betty Lewis, Carlyle Johnson, Harriet Pate, Geo. Williams, Lewis Graham, Betty Blande, Roger Campfield, Oscar hand, Barbara Cleage, Gladys Cleage, Willie Smith, Bobby Humphrey, Billy Lawson, Joe Stanton, Florance Pate, Carolyn Plummer, Wilberforce Plummer, Elizebeth Patton. Toddy is in the religious seminary at Oberlin.