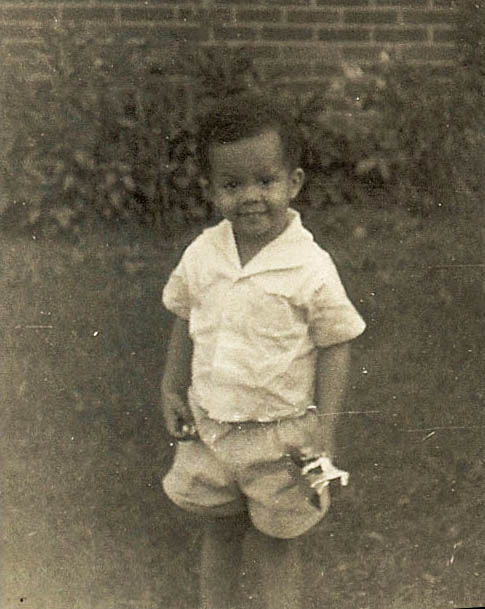 In the 1950 Census Eddie and Gladys (Cleage) Evans and their one year old son Warren, were living in Tuskegee, Alabama on the campus of the Tuskegee Institute. The U.S. Army Air Corps had established a training program at Tuskegee in 1941. That is where the Tuskegee Airmen were trained.
All three were identified as Negro. Eddie and Gladys were both 27 years old. Eddie Evans had been born in Alabama and had worked 70 hours the previous week as a resident doctor of internal medicine at the Tuskegee Veterans Administration Hospital. This hospital opened in 1923 and was the first and only staffed by Black professionals.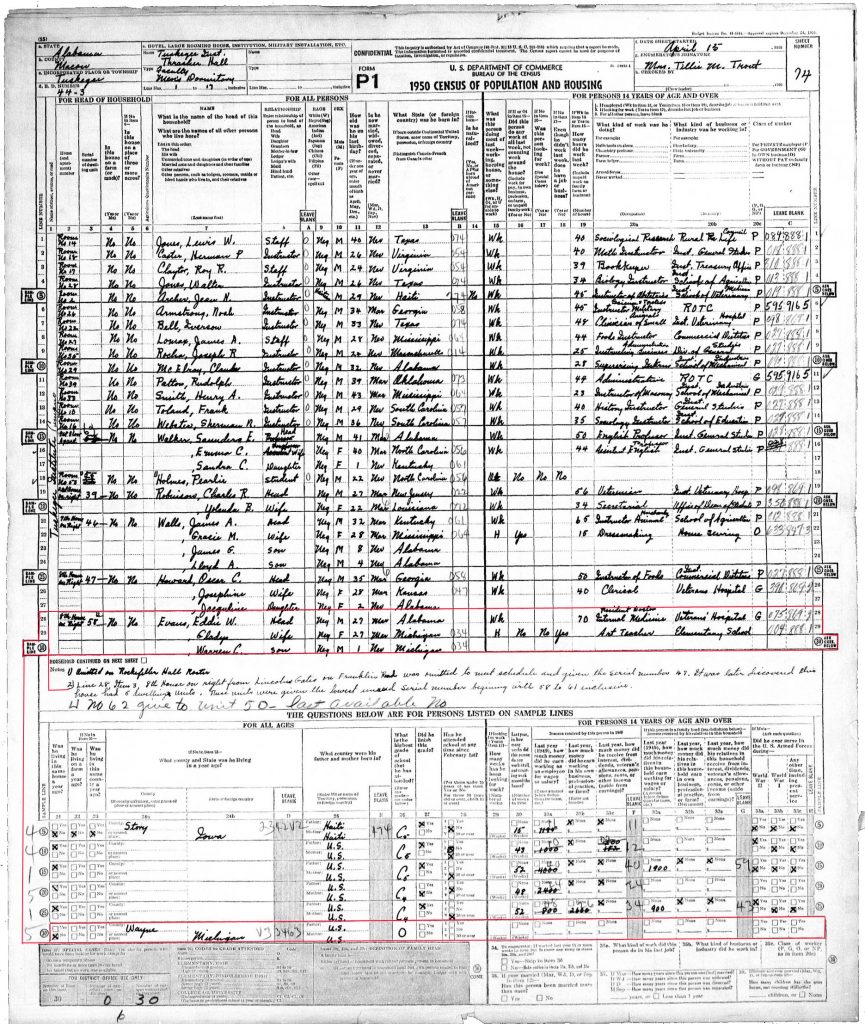 Glady Cleage Evans was born in Michigan. She had not worked outside of the home in the past weeks and was listed as "H" – being home. Her hours of work in the home were not counted. She was also listed as having an occupation as an art teacher in an elementary school, even though she was not at present engaged in it.
There was a note concerning their address, which was given as "8th house on right". The note said: 2) Line 28, items 3, 8th House on right from Lincoln Gates on Franklin Road was omitted to meet schedule given the serial number 47. It was later discovered this house had 5 dwellings units. These units were given the lowest unused serial number beginning with 58 to 61 inclusive, with no. 62 given to unit 50 – last available no.
Lincoln Gate is the main gate into Tuskegee Institute. Franklin road goes around the edge.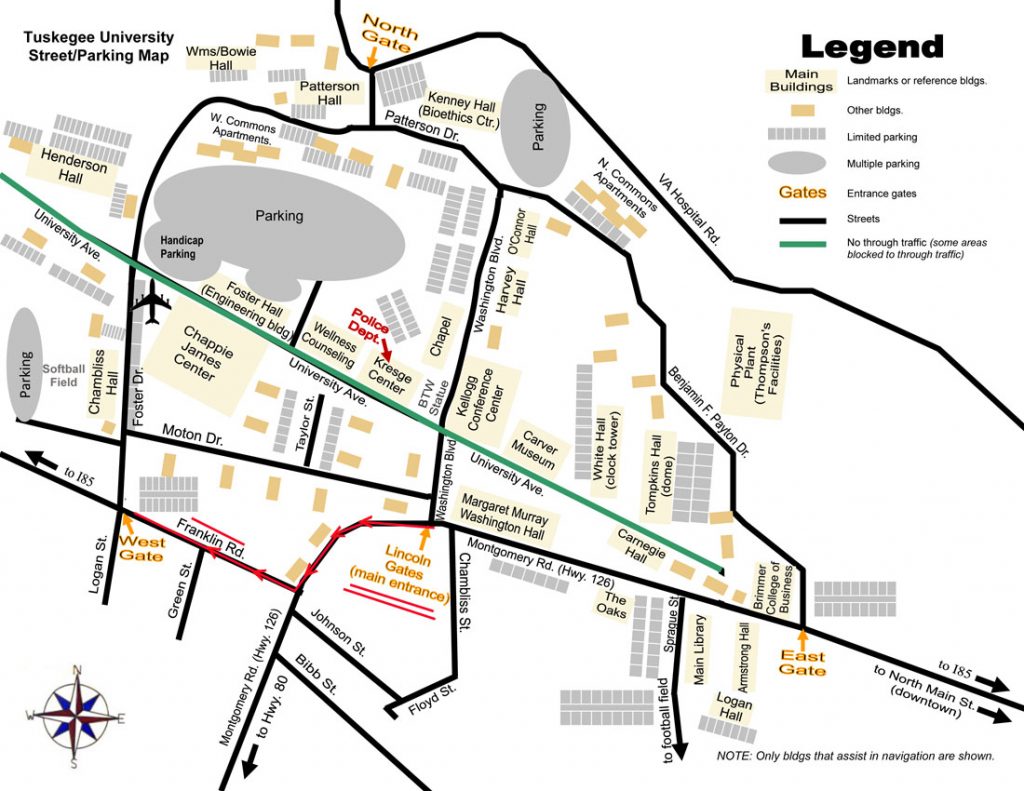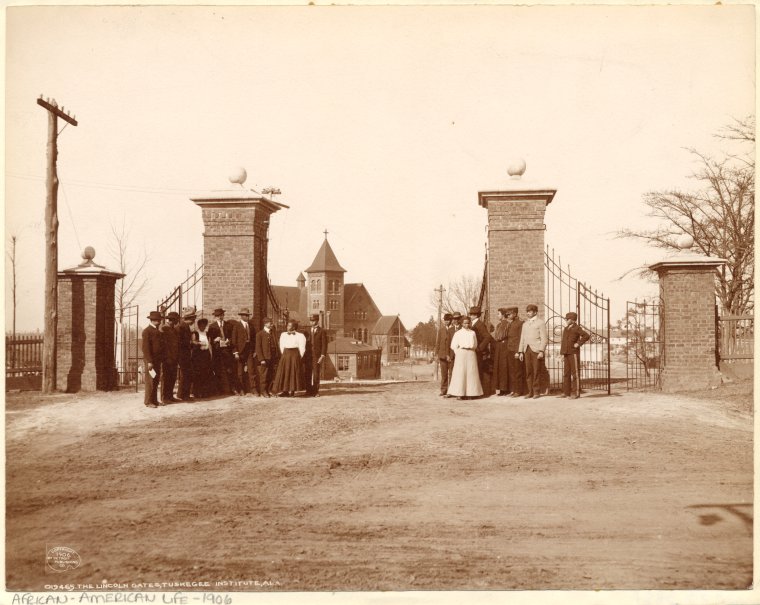 Warren Cleage Evans was one of the numbers that were enlarged upon at the bottom of the page. Unfortunately, since he was only one year old, he did not really have any information to enlarge upon.
Memories of the Tuskegee hospitals here -> I Remember The Hospitals