This is my tenth A to Z Challenge. My first was in 2013, but I missed 2021. This April I am going through the alphabet using snippets about my family through the generations.
"Hugh, Gladys and Anna Cleage of Scotten took their share of places in the annual city ice skating meet which was held at Belle Isle last Sunday afternoon. Anna won first place and a gold medal in the Senior girls' novice; Gladys, third in the same event and a gold medal. Hugh competed in the men's 220 and two-mile events."
Years later, my aunt Anna told me that the story was wrong. She actually came in third and Gladys won the race. She remembered taking an early lead in the race but soon falling behind as Gladys easily over took her. One reason might have been that Anna kept looking over her shoulder to see Gladys smiling as she gained on her. They learned to skate at the Northwestern High School skating rink, which was a few blocks from their home on Scotten Avenue. Years later, my sister and I also learned to skate there.
After being asked how two gold medals were given, I looked for more news articles that would set the record straight. Unfortunately, I found none. I can only suppose that the Chronicle got it wrong and only 1st place winner, Gladys Cleage got a gold medal. Third place winner Anna Cleage should have received a bronze metal.
I did find two articles, one tells that there was a meet. The other mentions a Northwestern High School student who won an earlier national meet.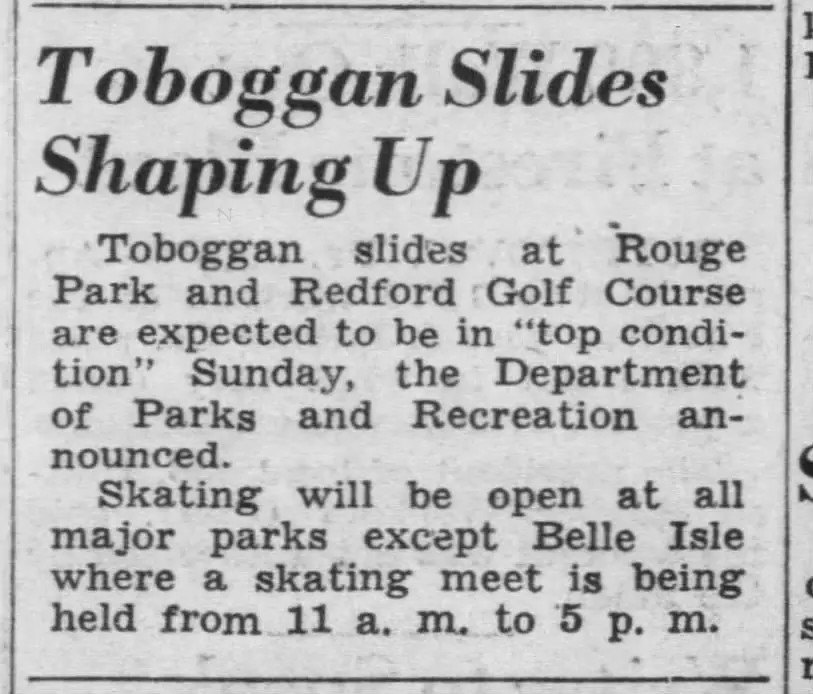 John James, Junior, of Northwestern High School, became the first Negro ever to win a championship in a North American or nation meet when he won the Intermediate two-mile event in the DETROIT NEWS sponsored North American Meet at Belle Isle on Sunday. James, a 16-year-old Northwestern Junior, is also a bike racer of local repute.