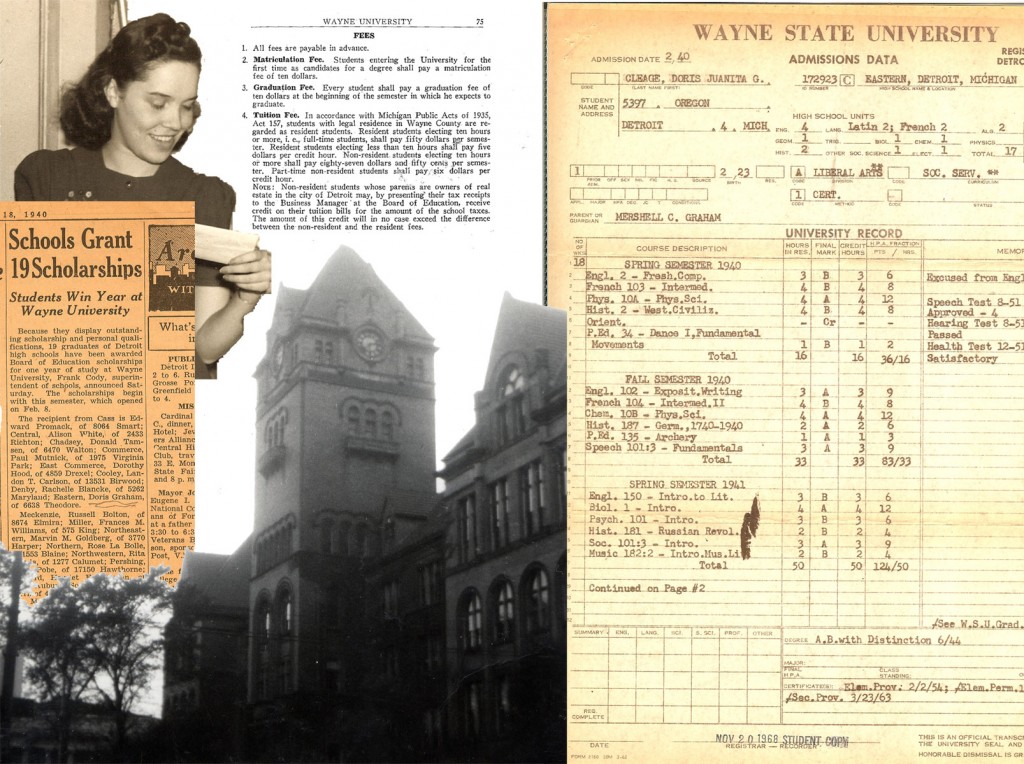 In February, 1940 my mother entered Wayne University. She received a full scholarship from the Detroit Board of education and a scholarship from the Delta Sorority for an an additional $100.
How much did it cost to attend Wayne in 1940? For residents of Wayne County, which my mother was, tuition for a full time student was $50. There was a $10 fee for entering freshmen. Textbooks would have been $5 or under.
When I went to Wayne from 1964 to 1968, tuition came to about $300 a year. Text books were still about $10. By the time my daughter attended during the 1998 – 1999 school year, tuition and fees were $3,708 a year.  She says one book could cost $50. All of us lived at home and commuted, so had no housing costs.
My granddaughter Sydney, who is a freshman at Georgia State University and lives on campus. She could hardly believe these numbers. I just looked and tuition and housing this year, is over $20,000.