Earlier this year I met via Ancestry.com Cedric Jenkins, a newly found cousin, who is a descendant of my grandfather Mershell Graham's sister Annie Graham. He shared this funeral program and also programs for Annie Graham's children, which I will share in the coming days. My grandfather and his sister lost contact after he moved to Detroit.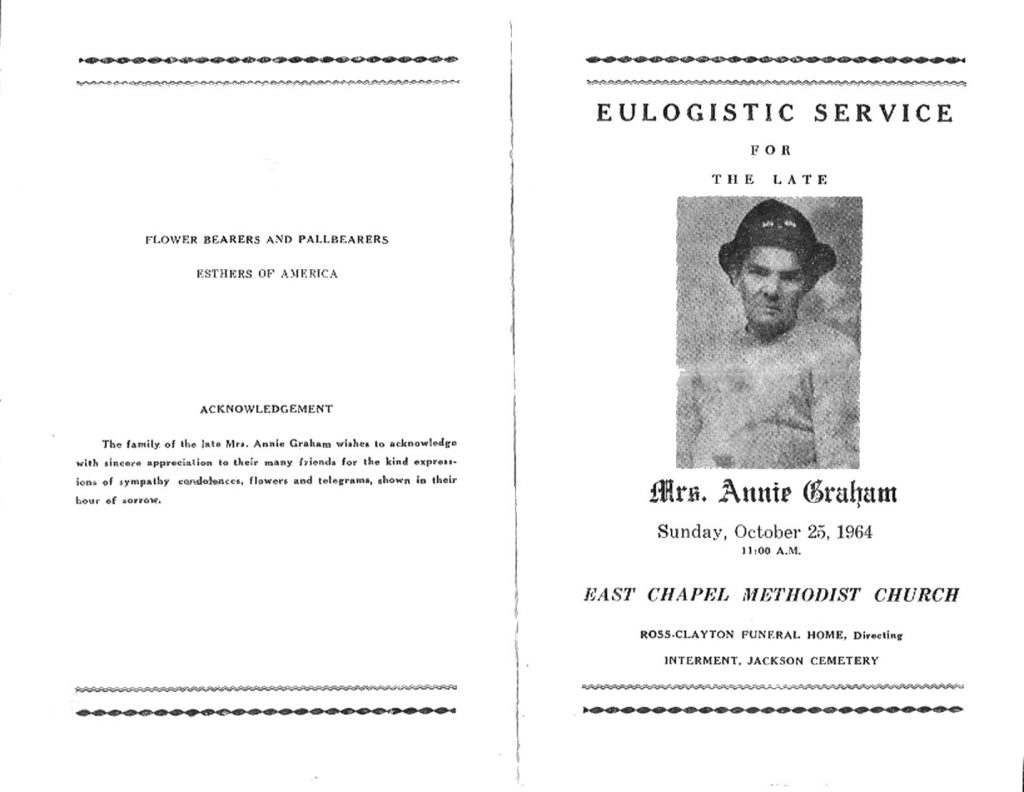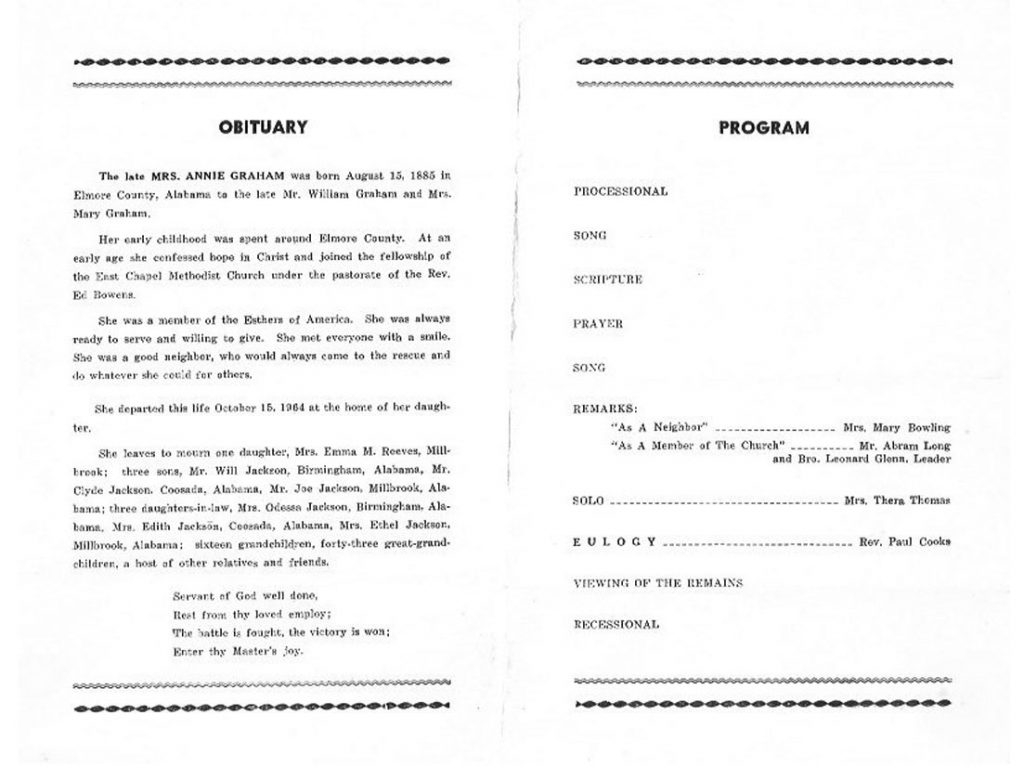 R is for Relatives, of the Elusive Kind
Mystery Photograph
Annie Graham – Sibling?