Once again it's time for the Annual IGene Awards when we look over our blog posts for the previous year and pick those we think are deserving of winning in one of five categories – Best Photograph, Best Screen Play, Best Documentary, Best Comedy and Best Biography.  Before we start, I must thank my family for both their written contributions and their behind the scenes inspiration. Without further ado, here are my winners for this year.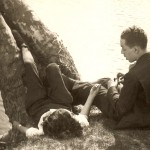 For Best Photograph my mother once again stole the show, this time sharing the spotlight with my father in the photo My Parents About 1943   taken at the Meadows.
For Best Screen Play He Had Him Hidden Under the Floor, based on the story told to me by my cousin Jacqui about the daring rescue of a local black dentist from the angry mob of white men by her grandfather, Victor Tulane. It takes place around 1918 in Montgomery Alabama. The movie begins with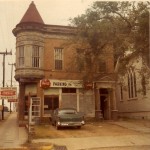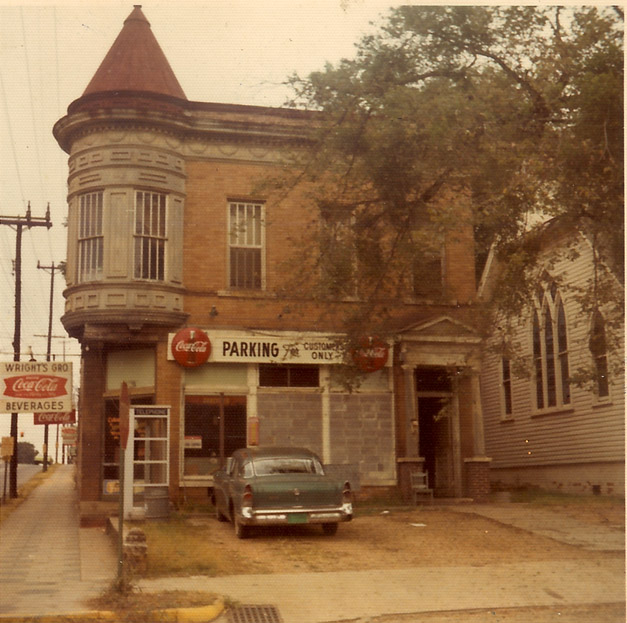 dentist William Watkins flight from his house located 3 minutes away to the Tulane's home.  It's dark and Aunt Willie and Naomi are already asleep as he's ushered inside by Victor.  Next we see the light shinning through the window, waking up the women. We see the mob come in and go through the search of the house and don't know until after the mob leaves that indeed the dentist is there, hidden in a secret place under the floor.   Of course Aunt Willie and Naomi are terrified without knowing that he's in the house because after all, a mob is a mob and where it will end you never know. It ends with his ride to the train station under the produce and we see the train leaving the station with him on it and perhaps Victor Tulane heading back home down the still dark and lonely street, which is just beginning to wake up.
I called on my sister Pearl Cleage to cast my movie because she is a playwrite and knows about those things. Not to mention she watches movies and plays and knows who would work while I do not have a clue. From Pearl…
Okay here's my cast. I think the way you laid out the movie was great, from the arrival of Dr. Watkins with the women being sent back to bed, through the mob search, through the ride to the train station and the farewell in the early hours of the morning. I can truly see the ending with Victor Tulane heading home in the dark. bravo. You get the Oscar for the screenplay. I get the one for casting:
Dr. William Watkins: Terrance Howard, currently being seen in "Red Tails," where he plays one of the Tuskegee airmen. Nominated for an Oscar for "Hustle & Flow," where he played the lead. He was also featured in "The Best Man," and has appeared in many films, playing a variety of characters.
Victor Tulane: Idris Elba, a British actor of African descent who can do such a convincing American accent that when he first got famous in the USA for his role on "The Wire," playing a Baltimore gangster, people were shocked to hear him on the talk shows speaking with his real accent, which is undeniably British. I'm sure he could do a perfect Alabama accent. He was wonderful in the Guy Ritchie film "RocknRolla," and has been in many films and television series.
Willie Lee Tulane: Viola Davis, Oscar nominated star of "The Help," Tony Award winning star of "Fences" on Broadway. Also known for her ten minute turn in the film "Doubt" where she played an anguished mother with amazing grace, truth and dignity. She would be able to bring the complexity required of the role of Mrs. Tulane, who has to remain calm in the face of terror she knows all too well.
Naomi Tulane Vincent: Phylea Rashad, daughter of actress Phylicia Rashad, who is currently featured in a critically praised role in the Broadway play, "Stickfly." she also won critical acclaim for her role in Lynn Nottage pulitzer prize winning play, "Ruined."
Klansman #1: Billy Bob Thorton, featured in films as different as "Monster's Ball," and "Pushing Tin." A great actor with a great southern accent. He makes a great bad guy and could play the role of the klansman who comes to the door.
Klansman #2: Sean Penn, featured in many films, including "Milk," where he played San Francisco activist Harvey Milk so realistically it was hard to watch him get killed at the end. Penn can also play a convincing bad guy and would be great walking through the house with Billy Bob.
Best Documentary – Is the combined series featuring several doctors in Detroit and how their lives were interwoven with the lives of both sides of my family. It started with these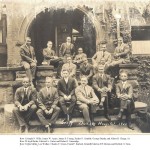 two posts earlier in the year "Births, Deaths, Doctors and Detroit – Part 1" , "Births, Deaths, Doctors and Detroit – Part 2″. The more recent posts started with "The Hat",  "Dr. Palmer Gamble – Solving Mysteries Part 1", "Dr. Alexander Turner – Solving Mysteries Part 2" and finally "Loudin's Jubilee Singers and a Clock.".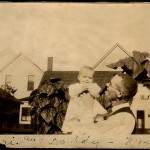 Best Biography goes to "Growing Up – In Her Own Words" by Doris Graham Cleage for telling her own story.  Last year she won the best biography with a story about her mother, Fannie Turner Graham.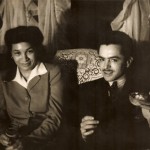 And once again Henry Cleage walks away with Best Comedy for one of his short stories,"The Devilish Ghost", written in his usual suave, wise cracking style. There is a special guest appearance by piano playing fool Slim Gaillard, also a Detroiter.
To read other igene offerings, click here. Thank you, Jasia, for once again hosting them. I enjoy writing and reading them.