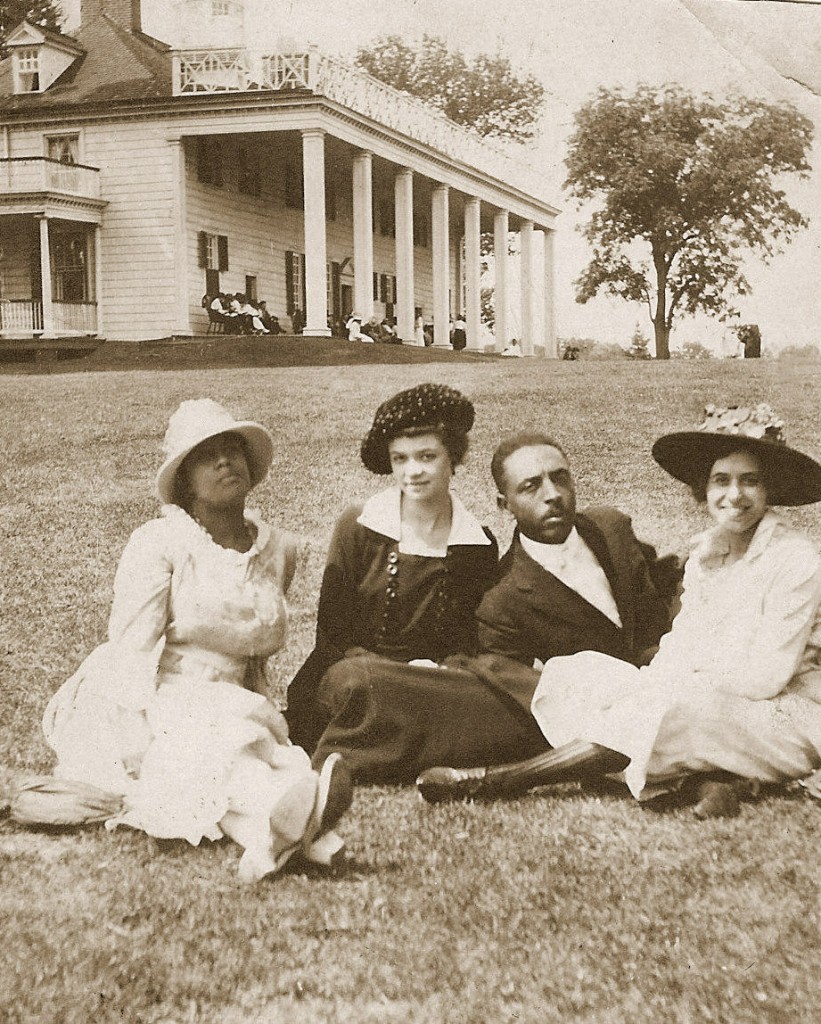 My grandparents, Albert and Pearl (Reed) Cleage were married in October of 1910 in Indianapolis, Indiana. For their honeymoon they went to the Appalachian Exposition in Knoxville, Tennessee and from there to visit my grandfather's people in Athens, Tennessee.  After returning home, they went to Decatur, Illinois to decide if that was where my grandfather wanted to practice medicine.  One of my aunts told me that this photo was taken at a medical convention they attended soon after their marriage.  Perhaps it was in Decatur.
Thanks to a comment below by Tattered and Lost I found that the location of the photograph was actually Mt. Vernon, VA at George Washington's plantation. I will be posting more about this soon.
At any rate, the women are all wearing hats, although none are quite so fancy as the one in this weeks prompt.  To see other hat wearing women, men and babies plus several posts completely unrelated to hats, click on the picture below.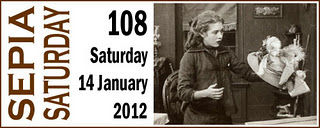 To see the 10 minute movie "The New York Hat" (1912) that the prompt came from, follow this link –  "The New York Hat."