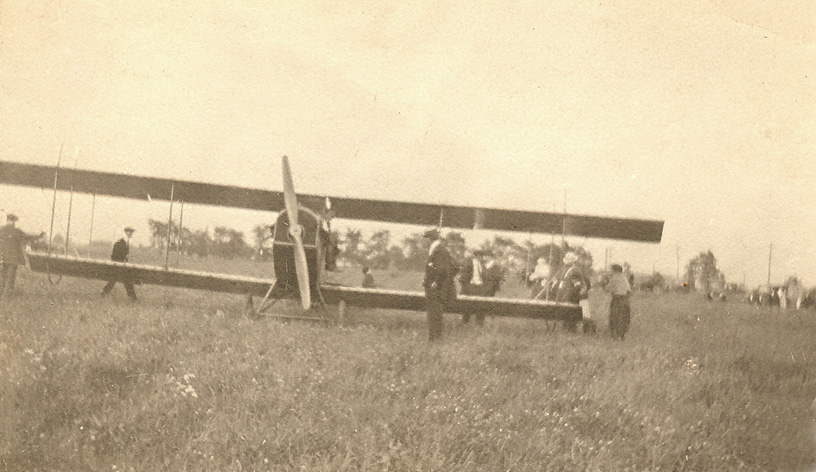 This week's Sepia Saturday features an old airplane. I have two photographs of a small, old plane in my Cleage collection. Unfortunately there is nothing written on the back of either photo but I recognize my aunt Barbara – the baby in white, and the edge of my great grandmother Celia on the right edge.
Here is a photograph of my family standing in a field in Detroit, about 1921.
My grandfather Dr. Albert B. Cleage, Sr holding baby Barbara. next to him in my father Albert Jr, standing to the far right is my great grandmother, Albert Senior's mother. My uncle Louis is front left, Henry is between Louis and Hugh who is standing with his hands on his hips.
Front row: my uncle Louis and my father Albert. In the back row: My grandmother Pearl holding baby Barbara, Henry, Hugh, Great grandmother Celia. My aunt Barbara was born July 10, 1920 in Detroit, Michigan.
Related Air around Detroit in 1922
Air Race – Detroit October 1922