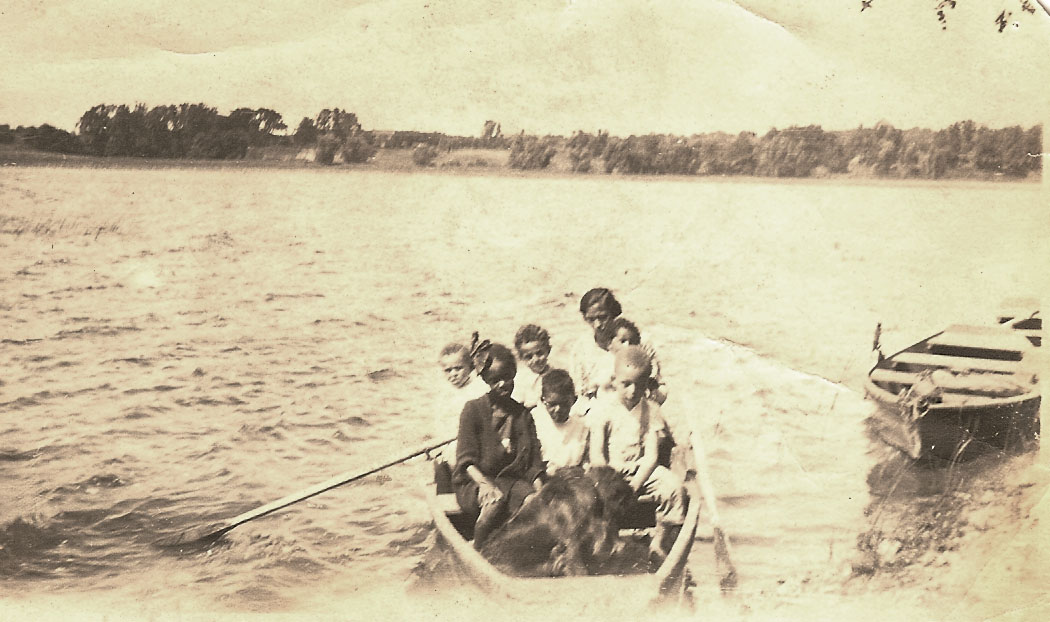 After posting yesterday about the children in this boat, I looked at different view of the same boat, same children plus dog.  I think that the baby is Hugh, not Barbara Cleage. That means it was taken about 1919.
Hugh Cleage, the baby, was the 4th son of Dr. Albert and Pearl Cleage. He was born in June 1918. Hugh took a course at Michigan State University in agriculture.  During WW2 he and his brother Henry farmed as a conscientious objectors.  After the war, Hugh worked at the post office.  In the late 1950s, Hugh and Henry started Cleage Printers where they printed far into the night putting out flyers for grocery stores, books of poetry and radical newsletters. Hugh ran on the Freedom Now ticket in 1964.  After the 1967 Detroit riot, many of the stores that they had printed flyers for went out of business. Henry went back to law. Hugh continued to run the printing plant for several years, but eventually closed it down.  He spent many years being care taker for his mother after she broke her hip and became more and more frail.  Later he helped his nephew Ernest, on his farm in South Carolina. Hugh died in South Carolina in 2005.

You can read the original post Seven In A Boat here.