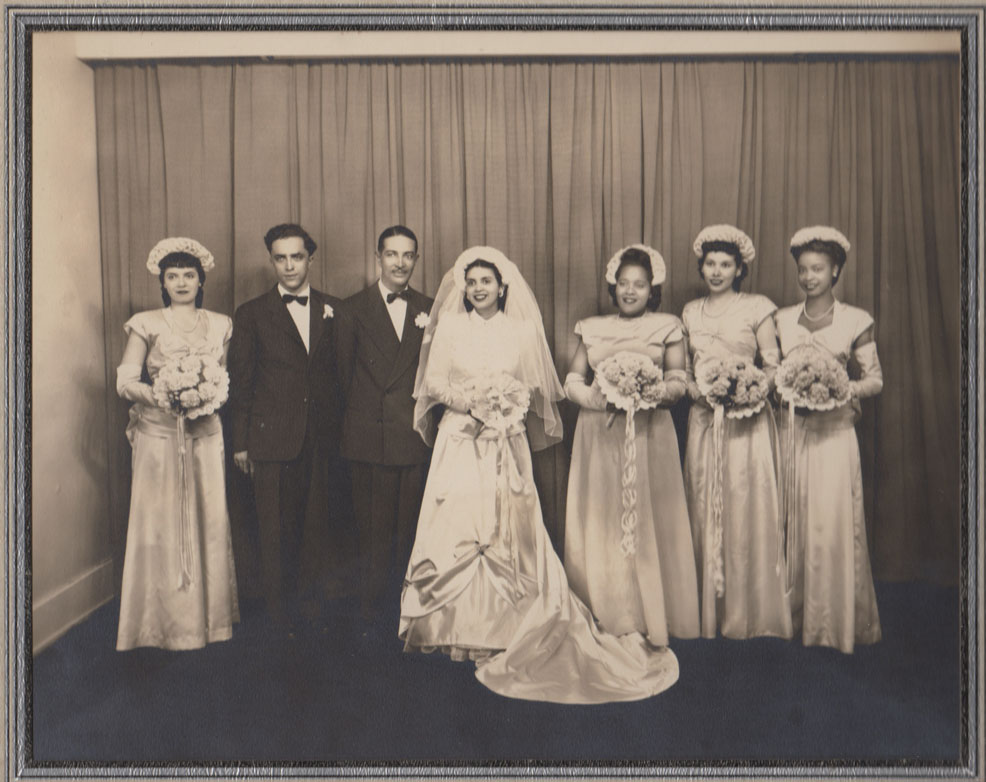 I don't know who the bride and groom are. I only recognize my uncle Louis Cleage and the woman second from the right, Velma Payne.  I miss being able to send these mystery photos to my aunts for identification.  I wrote about Louis as one of the 7 in a boat.
Velma was born on August 4, 1919 and passed away in 2010 at the age of 90. She was the wife of George W. Payne. They had two children.  She was a librarian in the Detroit Public Library system for 32 years.  She was a librarian at the Oakman branch library when I used to go there as a child.  I remember one evening going there after school with my mother and sister and finding the book "Bed knob and Broomstick: or How to be a Witch in 10 Easy Lessons."  It turned out to be one of my favorite books.
Not so wordless Wednesday  Talks about Velma Payne and has a wedding portrait of George and Velma Payne.
Building Louis' Cottages – Idlewild – A post about Louis' cottage being built in Idlewild and mentions Velma's brother-in-law, Paul Payne.