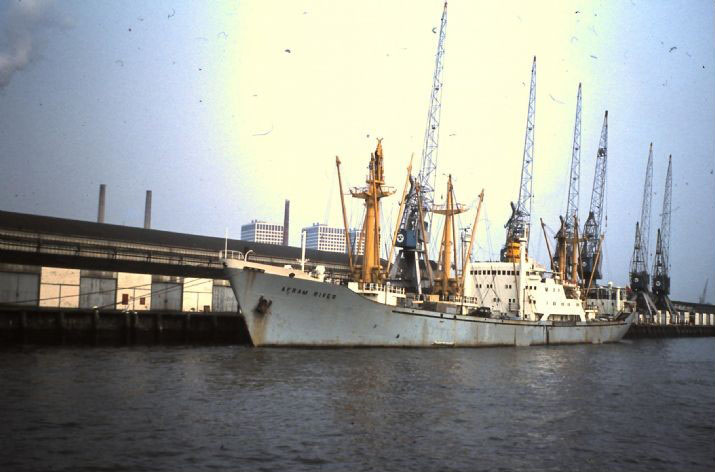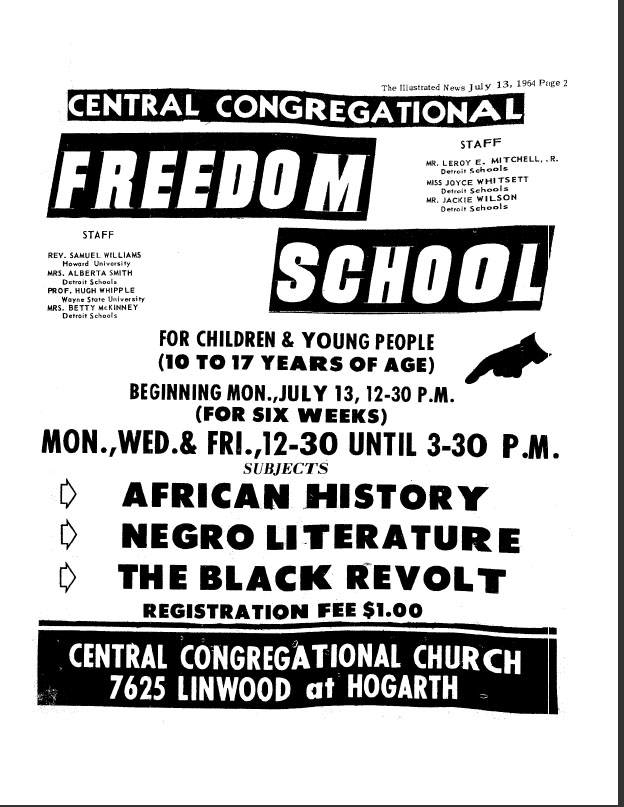 The articles below originally appeared in the official organ of the Group on Advanced Leadership (GOAL), Now! News of Detroit and the World.  It was published by Imari Obadeli, known as Richard Henry, at the time. It was printed at Cleage Printers, my uncle Hugh's and Henry's printing shop.  The first article was written by my aunt Barbara Cleage Martin, who was Barbara Smith in 1964.
The only think I really remember about the Freedom School, which I attended between high school graduation and entering college, is the visit to the ship, the Afram River and the gift certificate to Vaughn's Bookstore that my sister and I received for being #1 students. I don't know what we did that made us outstanding.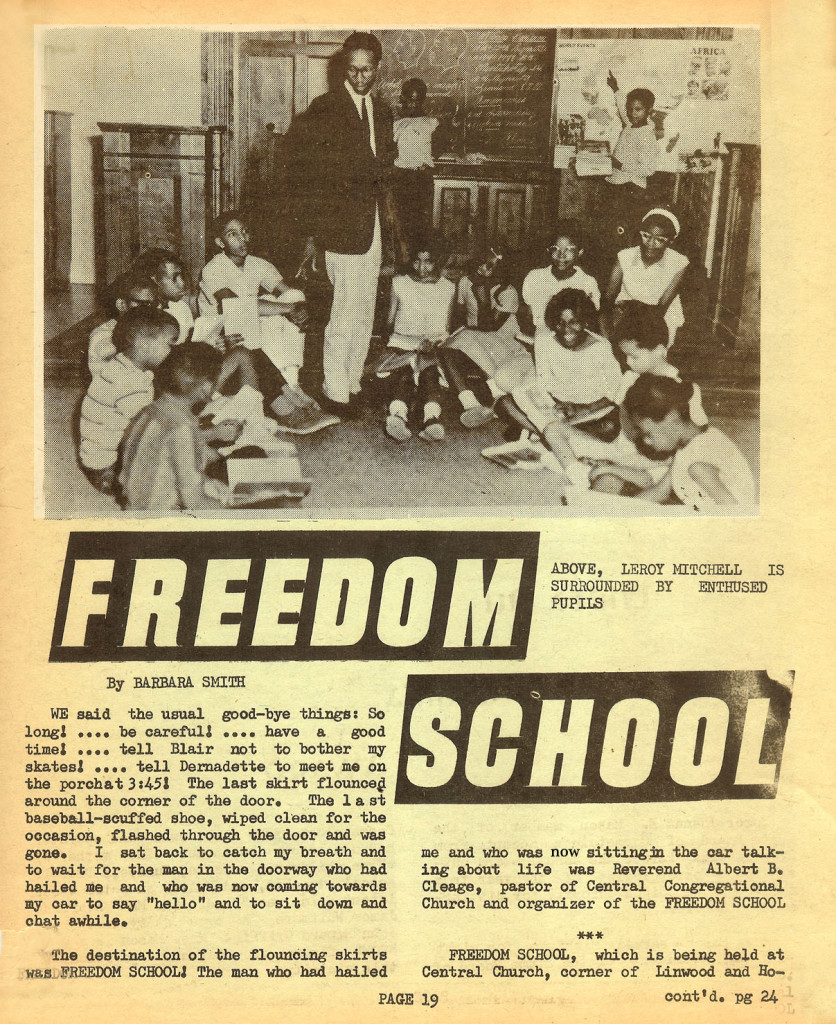 Unfortunately, I don't have the rest of the article, but I know that Marcus Garvey organized the first Black Star Line. You can read more about it here – The Black Star Line.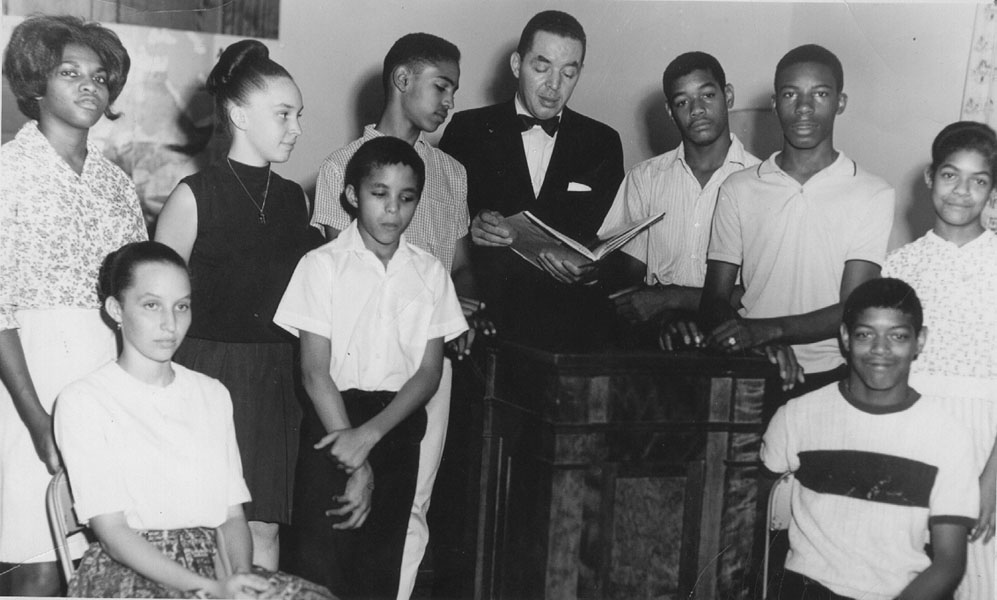 I don't have a photograph of myself with the Afram River. What were they thinking? We should have all been lined up next to the ship and photographed.  It would have been a great photograph. This is the only photograph I have of myself that summer. I am seated on the left, front. Next to me is my cousin Dale Evans. The other seated person on the right is the twin of the young man standing next to my father on the right. Their sister is behind the seated twin. I can't remember their names or the name of the other youth on that side. On the other side of my father (reading the book and then known as Rev. Albert B. Cleage, JR) is my cousin, Ernie. Next to him is my sister Pearl. I can't remember the name of the person behind me on the end but I know she became an actor for at least awhile.