Fannie Mae Turner Graham would be 112 today if she had not died in 1977.  This photograph was taken in my grandparent's backyard during a trip home to Detroit from Springfield, Massachusetts in 1948.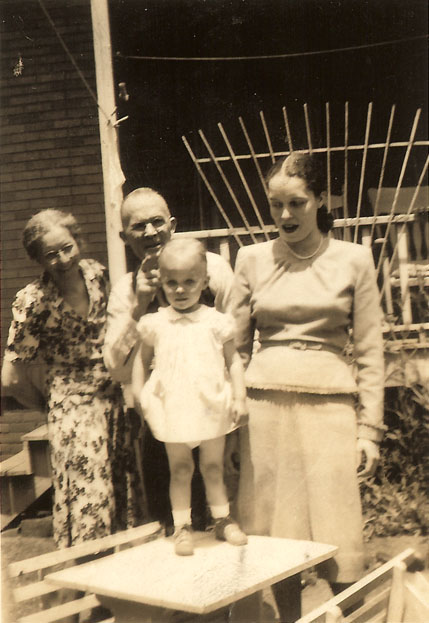 My grandmother, Nanny is looking at me and smiling while I stand on the little table. My grandmother was 60 years old, 6 years younger than I am today. I turned 2 in August of that year.  This was my first visit to Detroit. My grandmother came to help my mother when I was born, but she hadn't seen me since. This was my grandfather's first time seeing me.
My mother was several months pregnant with my sister Pearl.  We traveled by train. When I got back to Springfield, I came down with a case of roseola. There were no lasting effects for me or for my yet to be born sister.