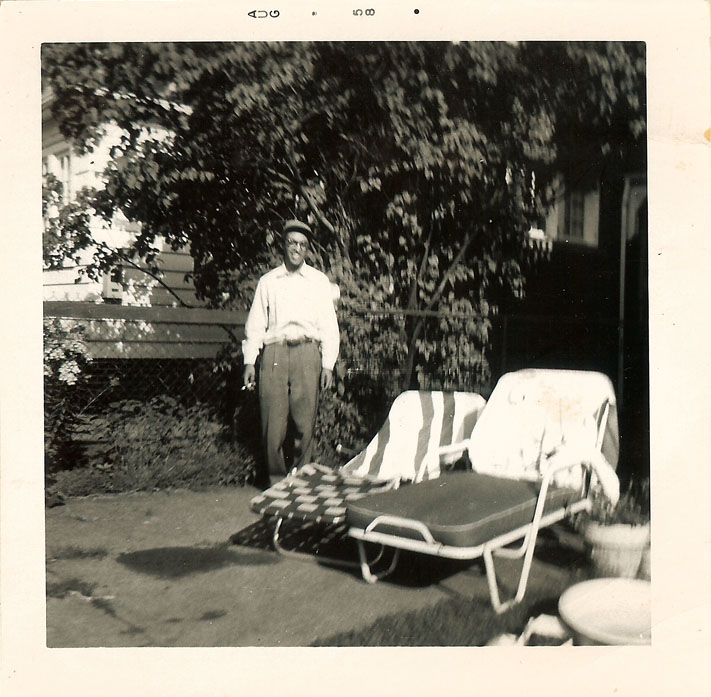 I remember several cookouts in my grandmother Cleage's backyard. There was the one where the tables were set up right in front of the gate that looked out on the street. There was some sort of minor argument about this. Afterwards, my sister and I called any sort of family argument a "cookout." On that occasion Grace Lee Boggs dropped by, not for the cookout, but for some political reason, dating it in the 1960s.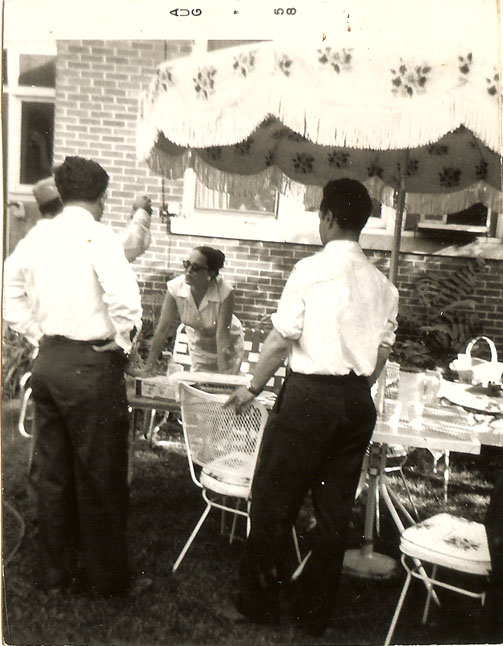 The cookout pictured below took place during the summer of 1958. My uncle Louis bought a big blue plastic swimming pool that took up most of the cement part of the yard. I don't remember it being there any other summer. Once, my sister Pearl was drowning when my uncle Henry noticed her on the bottom of the pool, reached down and pulled her out. I don't know why she didn't stand up. She was 9 and I turned 12 that August. The bushes on the fence were full of tiny, pink roses during the season. Those are still my favorite roses.
Pearl remembers: I am still mystified as to why I didn't just put my feet down. I don't remember being at the bottom of the pool. I remember going down and splashing my way back up to the top and not being able to stay with my head above water. and then Henry came over and grabbed me and pulled me up and out. who knows what was going on? and we had those little plastic life preservers, too. how deep was the damn thing anyway?