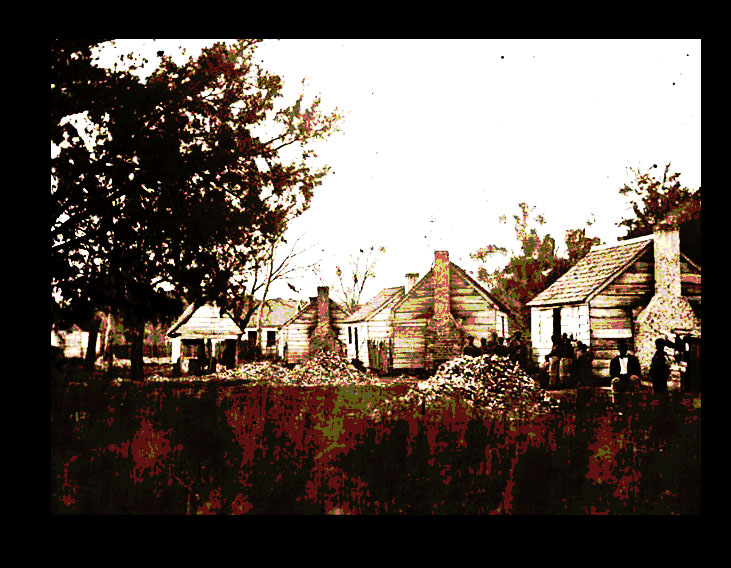 For the past week I have been immersed in the Turners who came off of Wiley Turner's plantation in Lowndes County Alabama.  My 2X great grandfather, Joe Turner, came off of that plantation.  Wiley Turner died in 1851 without a Will and so his estate was probated. The case dragged on for twenty years. There are multiple lists of the enslaved, the first in 1852.  I wrote about the one from 1853 here. The others were from 1856, 1857 and 1865.  There were also the 1850 and 1860 slave censuses, which give no names but age, sex and color ("mulatto" or "black")
There are also records of doctors visits, some patients named and some not. There are records of how much and what was sold from the plantation during this time. There were several changes of administrators due to deaths and some disputes among members of the family about what was due them.
After the Civil War was over and Freedom came, there were new records for the formerly enslaved and now free, the 1866 census for the first time named the formerly unnamed heads of households. In the 1870 census, the whole household was named. In 1880, relationships to the head of the household were given. There were also marriage and land records.
By investigating the community and households, I want to see what happened to the people and families, both before and after slavery. Right now I am going through the material and figuring out how to present it. At first, when going through the probate record, I just looked for the names of the enslaved.  Going over it again, I realized that I could not give a picture without knowing more about what was going on around them, what crops were grown, what was sold,  what was bought and the rest of the turmoil swirling around them during that time period.  Maybe I need to start by printing out the whole file.
I have never done a project like this outside of a time crushing challenge, so we shall see how it goes.