Zachariah Taylor's son, Addison is listed as the "owner" of Thomas Allen on his military file. Thomas Allen listed Foster Ray as his former enslaver on all of his official papers.   Why? What was the connection between Taylor and Foster?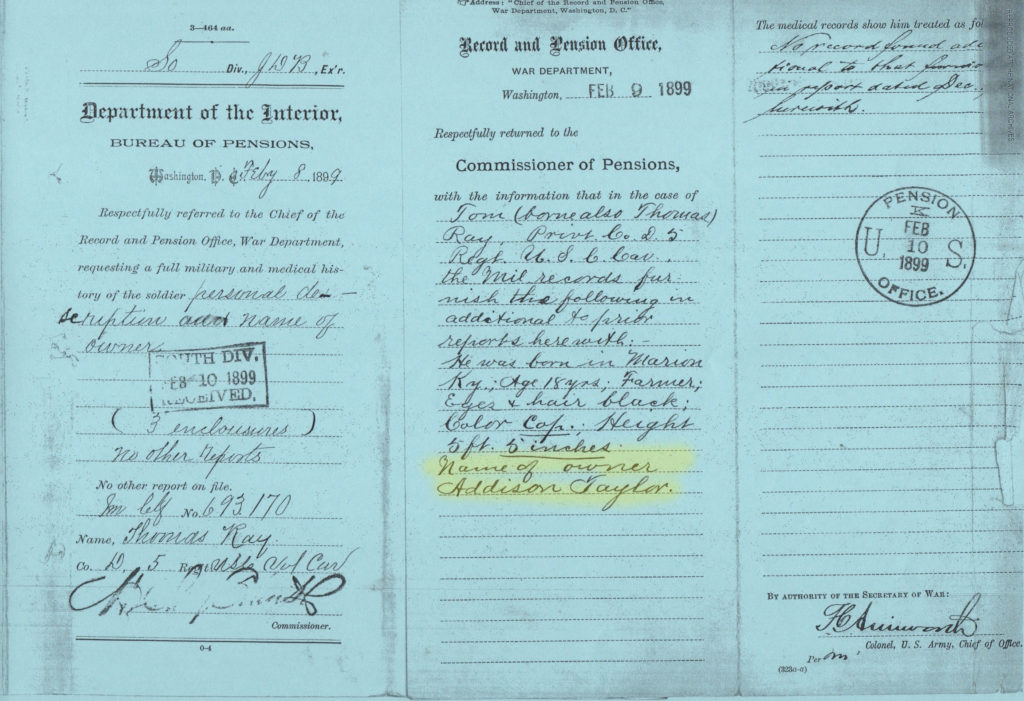 After looking for a marriage between their children and finding none, I looked for a relationship between their wives. Again, none.
Then I noticed that a Prudence Peters showed up on both of the trees. I went back several generations, I found that Addison Taylor's paternal grandparents were Zachariah Taylor and Prudence Peters. After Zachariah died in 1797, Prudence married Foster Ray's widowed grandfather Nicholas Ray. Nicholas' first wife Susan Sheckles, was Foster Ray's grandmother.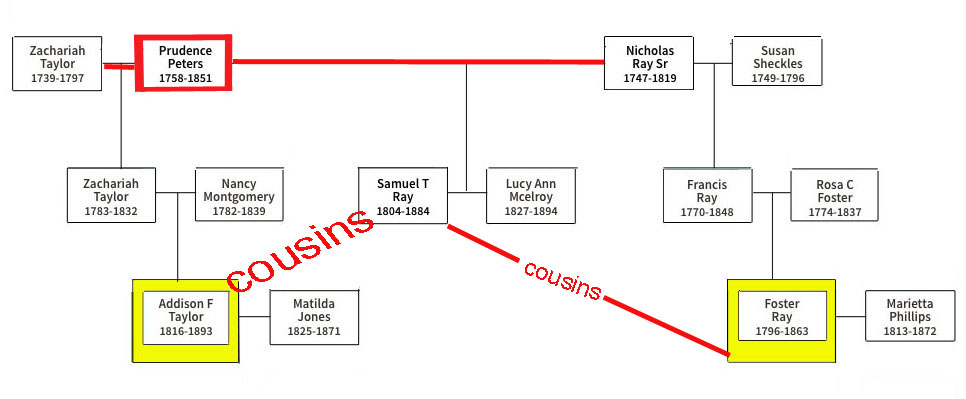 Nicholas Ray and Prudence had one child together, Samuel Taylor Ray. Both Foster's and Addison's fathers were Samuel's brothers and he would have been both Addison's and Foster's uncle, making them cousins by family if not by blood.