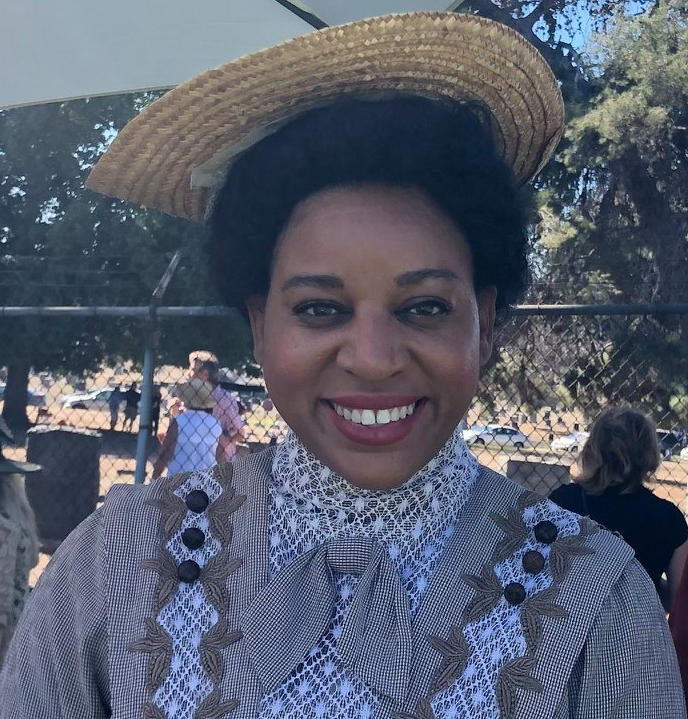 Avalon Pierce was the granddaughter of Abram and Amanda Cleag. Her mother was their daughter, Sarah Idena Cleag Pierce. After her parents troubled marriage ended in divorce, Avalon was raised by her grandparents. She attended school and was literate. She signed her grandmother's pension application because Amanda could not write.
Six months after her grandfather's death, Avalon died of Pulmonary tuberculosis, on a Tuesday morning at home. She was about fifteen years old.
Avalon is buried next to her grandfather Abram.
In 2019 the Historical Society of Long Beach, CA, Avalon Pierce, granddaughter of Abram and Amanda Cleag, was brought to life by Tori-Ann Hampton. Above she tells her story as found in various records, newspaper articles and speculations.
This is the last post in this series.