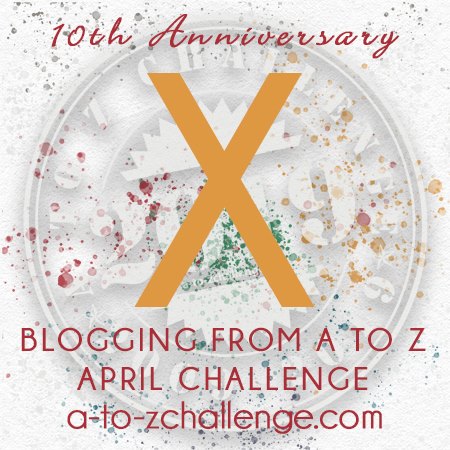 This is my 7th year participating in the A to Z Challenge. In the 2015 challenge, I wrote about the Cleages formerly enslaved on the plantations of Samuel and his sons Alexander and David Cleage of Athens, McMinn County, Tennessee. Most of the people in these posts are not related to me by blood or DNA, however my ancestors were enslaved on the same plantations with them.
Late last year, I ordered the Civil War Pension files of the Cleage men who served in 1st Regiment, United States Colored Heavy Artillery (USCHA), during that war. Through these files I learned that their lives were much richer and more complex than census, death and other records can show. I am using the information from pension files and records that I found through the pension files for this years challenge.I have been wracking my brain trying to figure out an "X" name or word when I realized that almost all the witnesses and claimants signed their names with an "X" because they couldn't write. Below is testimony from Sarah Cleage Morrison, Amanda's mother. She sign's with her X mark.
Deposition B Case of Amanda Cleag – Sarah Morrison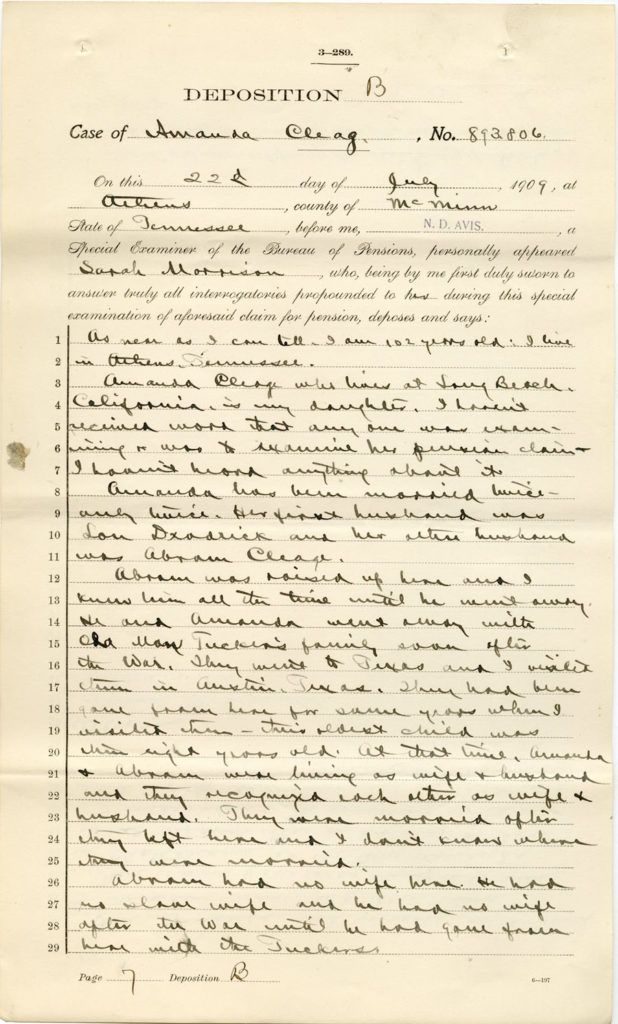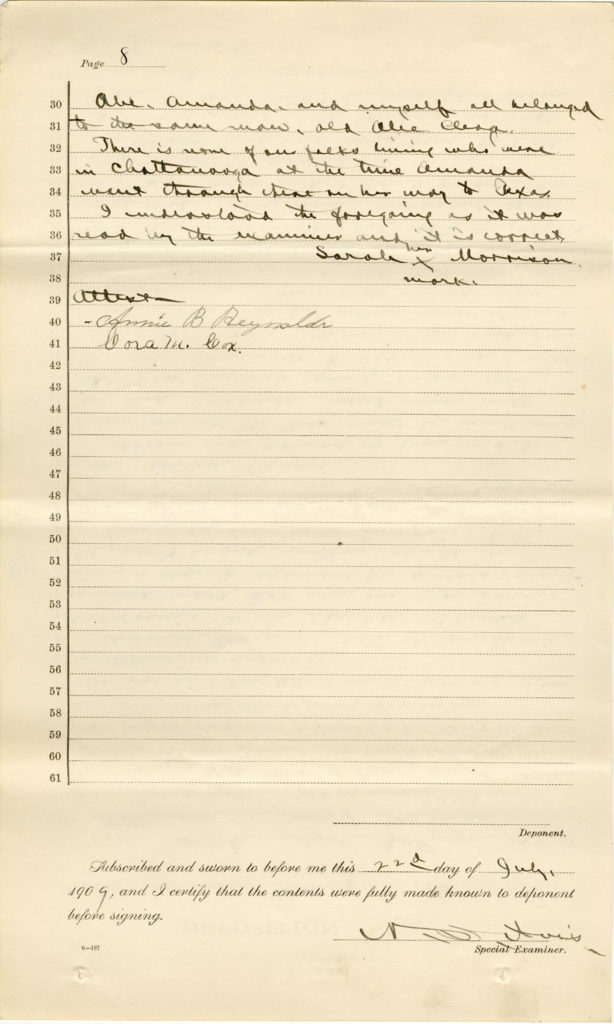 22 July 1909 Athens, McMinn, Tennesse
As near as I can tell – I am 102 years old. I live in Athens Tennessee.
Amanda Cleage who lives at Long Beach, California is my daughter. I haven't received word that anyone was examining or was to examine her pension claim- I haven't heard anything about it.
Amanda has been married twice – only twice. Her first husband was Lon Deadrick and her other husband was Abram Cleage.
Abram was raised up here and I knew him all the time until he went away. He and Amanda went away with old man Tucker's family soon after the War. They went to Texas and I visited them in Austin, Texas. They had been gone from here for some years when I visited them – their oldest child was then eight years old at that time. Amanda and Abram were living as wife and husband and they recognized each other as wife and husband. They were married after they left here and I don't know where they were married.
Abram had no wife here. He had no slave wife and he had no wife after the war until he had gone from here with the Tuckers.
Abe, Amanda and myself all belonged to the same man, old Alec Cleage.
There is none of our folks living who were in Chattanooga at the time Amanda went through there on her way to Texas.
I understood the foregoing as it was read to me by the examiner and it is correct.
Sarah (her X mark) Morrison
Attest
Annie B. Reynolds
Cora M. Cox