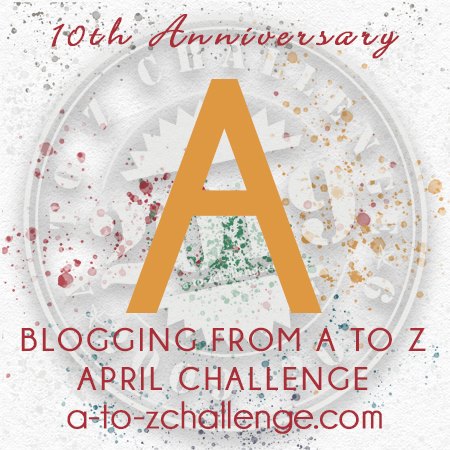 This is my 7th year participating in the A to Z Challenge. In the 2015 challenge, I wrote about the Cleages formerly enslaved on the plantations of Samuel and his sons Alexander and David Cleage of Athens, McMinn County, Tennessee.
Since that time I have learned that their lives were much richer and more complex than I could learn from census, death and other records. Some of the suppositions I made were wrong.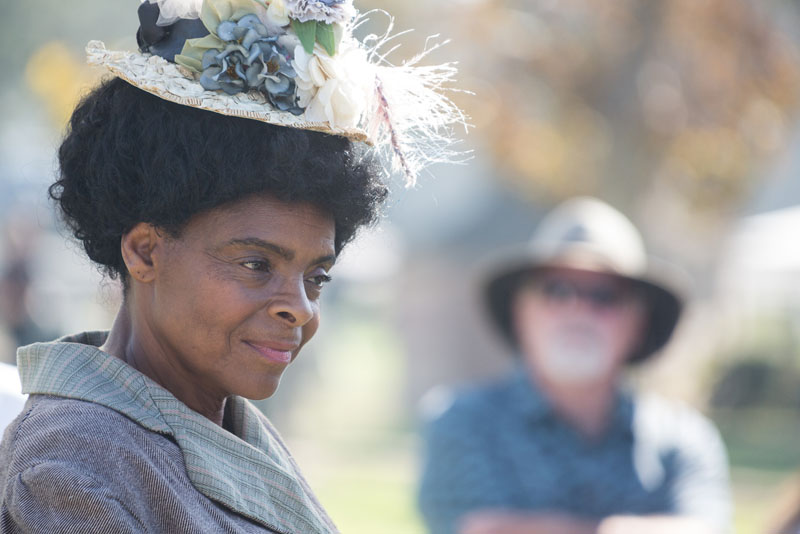 In August last year, I received a comment on this blog from Roxanne Padmore of the Historical Society of Long Beach offering to share information about the death of Abraham Cleage, if I was interested. Of course I was interested! We began several months of sharing information and gathering more about Abraham and Amananda who had relocated from Athens, TN to Austin, TX to Los Angeles, CA and finally (for Abraham) Long Beach, CA.
The Historical Society puts on a graveside reenactment at the end of October in Long Beach Municipal Cemetery, where Abraham is buried. Abraham was highlighted in the past but in 2018 they wanted to tell the story from Amanda's point of view.
After sharing newspaper articles and information from records and speculating, we ordered Abram's and Amanda's Civil War Pension files. The information we found there changed the narrative significantly and prompted me to order the pension files for other men who served with Abram Cleage and their widows in Company I, 1st Regiment, United States Colored Heavy Artillery, during the Civil War.
You can read the original "A" post from 2015 by clicking this link Abraham and Amanda Cleage. We will begin with Amanda Cleage as she talks about her life with Abram Cleage in this Deposition from her pension file.
********
Deposition A
Amanda Cleag
25 May 1909
Long Beach, County of Los Angeles, California
I am 58 years of age. My post office address is No. 903 East 11th Street Long Beach, Calif. – Occupation, Domestic. I am claiming a pension under the Act of April 19, 1908, as the widow of Abram Cleag, who served in CO I, 1st U.S.C. Heavy Artillery, during the Civil War.
My husband, the soldier, enlisted in said organization in Knoxville, Tenn., July 12, 1864,, and was mustered out in Chattanooga, Tenn., March 31, 1866, as shown by his discharge certificate now in my possession and exhibited to you.
So far as I know, my late husband only rendered this one U.S. service, either military, naval or marine.
My husband was pensioned under the Act of June 27, 1890, Certificate No. 1064324, at the rate of $6 per month before his death, and I now hand you his pension certificate and an unexecuted voucher for filing in my pension claim.
I am not a pensioner, but I have this one pension application pending. I was married to the soldier under maiden name of Amanda Armstrong, in Chattanooga, Tenn., in about the winter of 1868. The soldier had been out of the army about two (2) years when we were married. I can't fix the time any better than that. No, we were not married in Athens, Tenn. in the year 1862, as stated by my husband, the soldier, during his lifetime, in his marital history circular. No, I did not marry him before he went into the army. It was after he came out of the army – two years afterwards.
We were both then traveling with some white people, Mr. Ben E. Tucker and wife and children, on our way from Athens, Tenn. to Austin, Texas, and the soldier and I got off the train at Chattanooga, Tenn., and were married by a colored preacher, Rev. Henry Rowley, of the Methodist Church. Yes, sir, they gave me a marriage certificate, but I lost it here in Los Angeles, some way unknown to me.
My father, Clinton Armstrong, and brother Robert Armstrong, both then of Chattanooga, Tenn., but now both dead, were witnesses to my said marriage to the soldier. No one else was present. We were married in my father's little restaurant in Chattanooga, but can't give the exact locality. My father and brother used to go by the surname Cleag too, as he used to own us. We had to change cars at Chattanooga, Tenn., for Texas, and lay over there for about 2 hours, and that was when the soldier and I were married. I can't say, whether or not a license was obtained authorizing our marriage. No, I do not know whether or not there is a public record of my marriage to the soldier.
I had known the soldier all my life, before my marriage to him. I was raised and owned by Thomas Cleage, near Athens, Tenn., and my husband was raised and owned by Alexander Cleag, the father of Thomas Cleag. I meant to say that I lived in Athens, Tenn. where I grew up. My owner, Thomas Cleag, having a wholesale dry goods store there, and my husband, the soldier was raised on the farm of Alec Cleag, near Athens., Tenn. Husband was a good deal older than I, but I knew him when I was a slave. He was bought in by our people from Russell Hurst, before the war. My father was raised by the Amstrongs and then sold to David Cleag, Alec Cleag's brother. The Cleags never sold any of their slaves.
When General Sherman's army came into Tennessee the Cleags were held as prisoners of war as they wouldn't take the oath of allegiance, and they were sent North and I do not know whether or not, they – or any of them ever got back to Tennessee. I never saw any of them around there after the war was over.