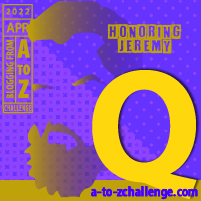 This is my ninth year of blogging the A to Z Challenge. Everyday I will share something about my family's life during 1950. This was a year that the USA federal census was taken and the first one that I appear in. At the end of each post I will share a book from my childhood collection.
Naps were a regular part of my day back then. Usually I fell asleep because I remember several times when I woke up and nobody seemed to be around. Once I wandered down the hall and found the movie "The Thief of Baghdad" being shown. I came in just as the genie was coming out of the bottle and it was quite frightening. I didn't see the rest of the movie.
Another time I woke up and, again no one was around. This time I heard music and noise outside and went out to find that the church was holding a carnival with rides and I don't know what else. I think there was even a ferris wheel like the one my sister got for Christmas that year. I seem to have had my nightgown on and was hustled back into the house.
In the photographs at my grandparents in Detroit, Pearl doesn't appear in some of them and my grandmother wrote on the back and speculated that she must have still been sleeping from her nap.
The same happened in Springfield when my cousin Barbara didn't appear in the photo, my mother guessed she was still asleep from her nap.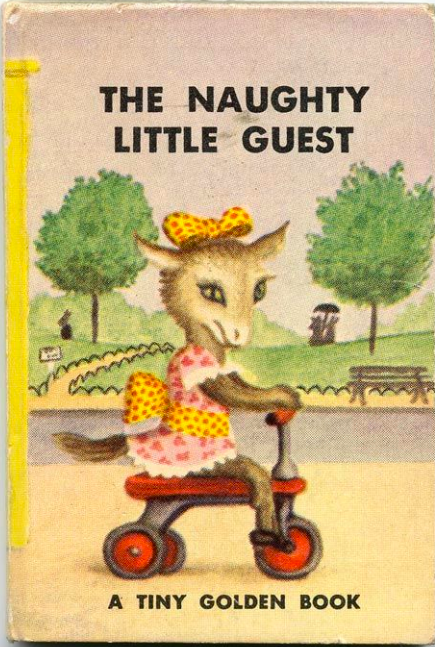 I remember this little 2 x 3 inch book. The picture I remember is of the writing on the walls that was done by the naughty little guest, who was actually the little goat's imaginary friend, ie herself.