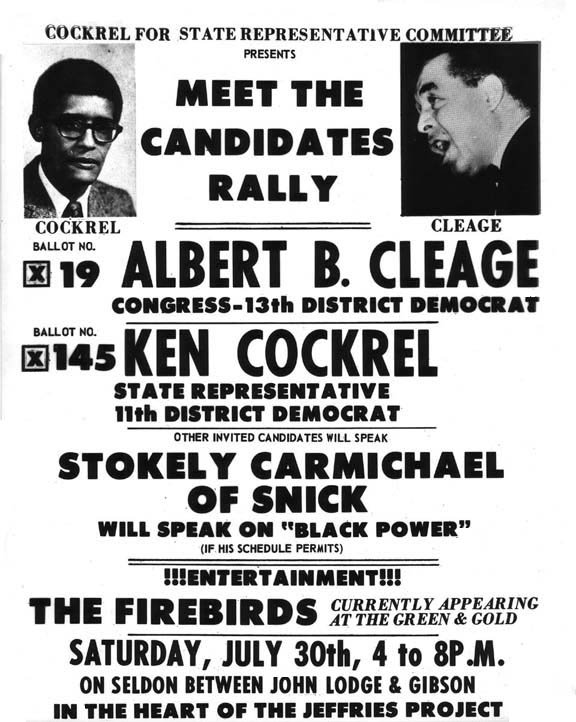 BLACK POWER POTENTIAL: Black Power advocate Stokely Carmichael (later Kwame Ture, right at mic) endorsing the political candidacies of law student Kenneth V. Cockrel, Sr. (left of Carmichael) and Shrine of the Black Madonna founder Rev. Albert B. Cleage, Jr. (later Jaramogi Abebe Agyeman, fourth from left, hands in pockets), Jeffries Projects, Detroit, July 30, 1966. PHIL WEBB PHOTO/THE DETROIT NEWS. (See link to article this photo accompanied at the end of this post.)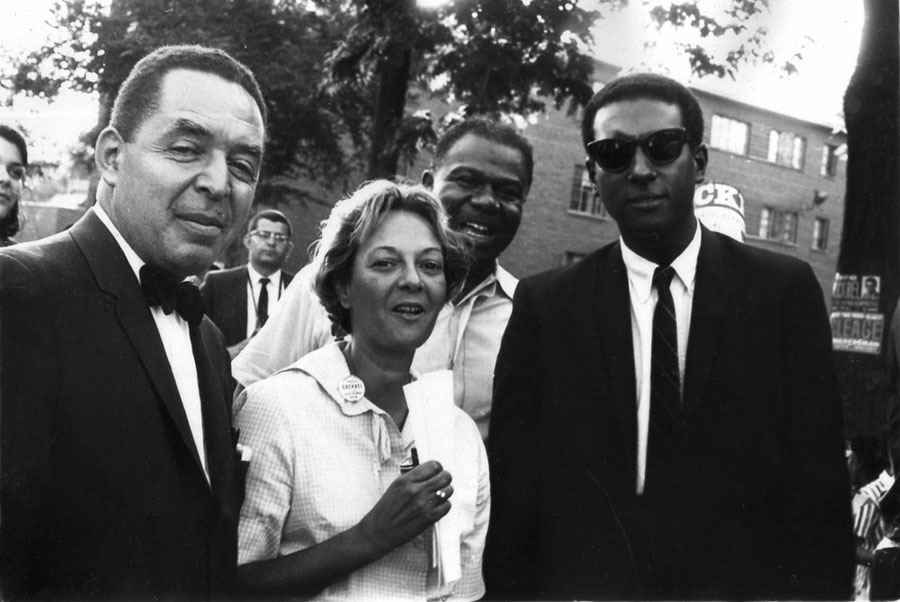 Below is a newsletter from the Cleage for Congress campaign.
Unfortunately neither my father or Ken Cockrel won.  I remember passing out campaign literature at Jefferies Projects all day with Jim, now my husband, and attending Ken Cockrel's "Victory Party " that night in a flat on Wayne State University's campus.  I just remember it as being almost devoid of furniture and dusty.  Jim and General Baker gave me a ride home after midnight where I found that my father, who was supposed to tell my mother that I was going to the party and would be late, got involved in his own after election activities and forgot.  Talk about talking fast.  I was 20 years old.
To bring history back to the present, read The Roots and Responsibility of Black Power – a reprint in The Michigan Citizen of remarks by historian Paul Lee made at the Detroit City Council meeting on Tuesday, April 3, 2012.  He wasaddressing the takeover of the government of the majority-Black city of Detroit by Michigan's Republican governor. He appealed to their sense of history, to the struggle that Detroiters had gone through in the past to gain political power. The Council voted to turn the city over to a manager appointed by the governor.