I made this animation from the photo below using My Heritage, Deep Nostalgia.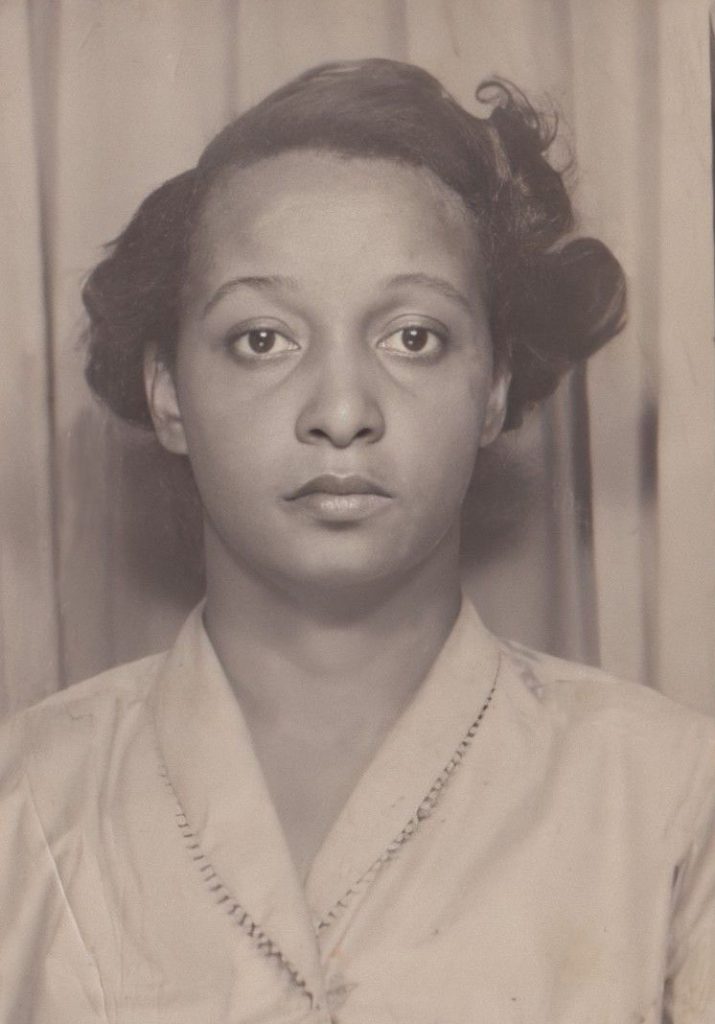 Theola Marie Davenport Williams was the daughter of Amy Marie Davenport. She was born March 7, 1920, in Portland, Arkansas, the fifth child of the late James and Amy Davenport. Arkansas was her home for many years, where she attended Dermott High School and Arkansas State University at Pine Bluff. The greater part of her adult life was spent in St. Louis, Missouri where she attended Meramec Community College and Washington University.
Theola married  Chester Arthur Williams on June 20, 1938.  Together they had 12 children – 6 sons and 6 daughters. She was an active member of the Church and Community, which involved the following; Sunday School Teacher, Primary Department, Women's Missionary Union and was named to the Deaconess Board of Washington Tabernacle Baptist Church; she was a secretary at the Webster Groves High School; an active Top Member and a member of the In Roads Parents Association for the City of St. Louis. 
She was 61 years old when she died September 21, 1981.  I remember her as a very calm, accepting and thoughtful mother-in-law. This is the 101 anniversary of her birth.