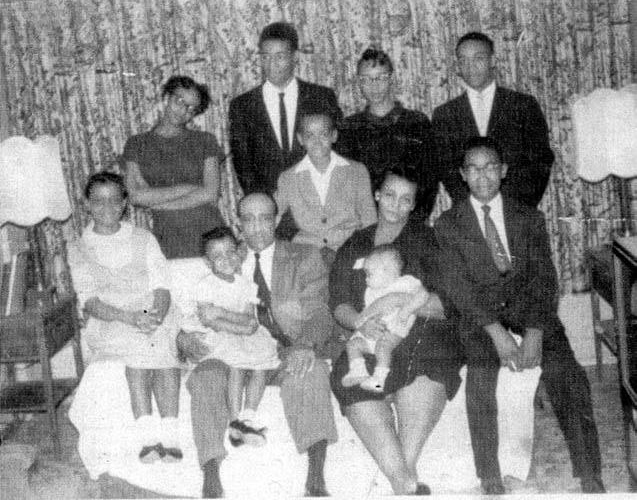 My husband James was a baby, the youngest of the five children of Chester and Theola Williams, when they moved from Dermott, AK to St. Louis, MO about 1945. At first they stayed with Theola's sister who lived on Keokuk Street. James older brother Harold, born in January 1942, was kindergarten age, the family moved to a house they bought on Washington Blvd and Whittier Street.
Harold remembers that he started kindergarten about 1947 at Cole Elementary School, which was around the corner from the house. He did not finish the year out because their house was fire bombed. They had moved into a white neighborhood where they were not wanted. The oldest sister, Jocelyn Maxine remembered that their mother was very calm as she moved the children from the front of the house, where the bomb entered, to a back room.
Because of the bombing, the city of St. Louis gave the family an apartment in Carr Square Village, a public housing project. When the family included nine children, they had outgrown that apartment and moved to Pruitt–Igoe, a large housing project first occupied in 1954. Eventually there were 12 children and the family bought a house on Cabanne Street. They lived there until about 1970 when they moved to Inglewood Court, where they lived until that property was taken by the city to build a strip mall about 2005.
My husband has been trying to find validation for this oral history, mainly searching old newspapers. So far he has not had any luck, but I think that he may have been searching the wrong years, so we are hopeful that eventually the story will be validated.