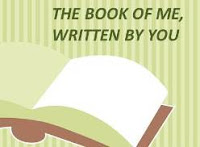 When I saw Prompt 18 – Your First Gift, in The Book of Me, I was sure I had a list of what I received when I was born in my baby book.   Unfortunately, when I checked there was a list of people who gave me gifts, but not a mention of a gift. I remember having a little silver cup and a silver fork and spoon but I have no idea who gave them to me.  I don't know where they are now and I can find no photographs of them.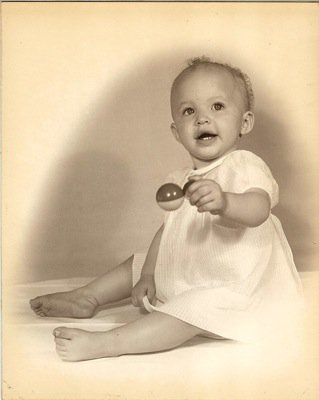 Something I did notice was that the handwriting and the language used in the baby book appears to be my father's and not my mother's.  I had always thought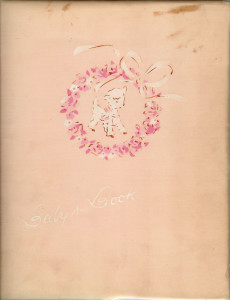 it was my mother who kept the book. Only a few pages were filled out at the time. There is some information I added years and years later when I was about 12 – When I started to talk and walk, what childhood illnesses I had, and a list of some of my elementary school teachers.
One last thing about the baby book – it was found in pile of trash to be thrown out with other papers from my father's office at the church but someone saw it and saved it. Why was it in the office? Anyway, I'm glad it was rescued.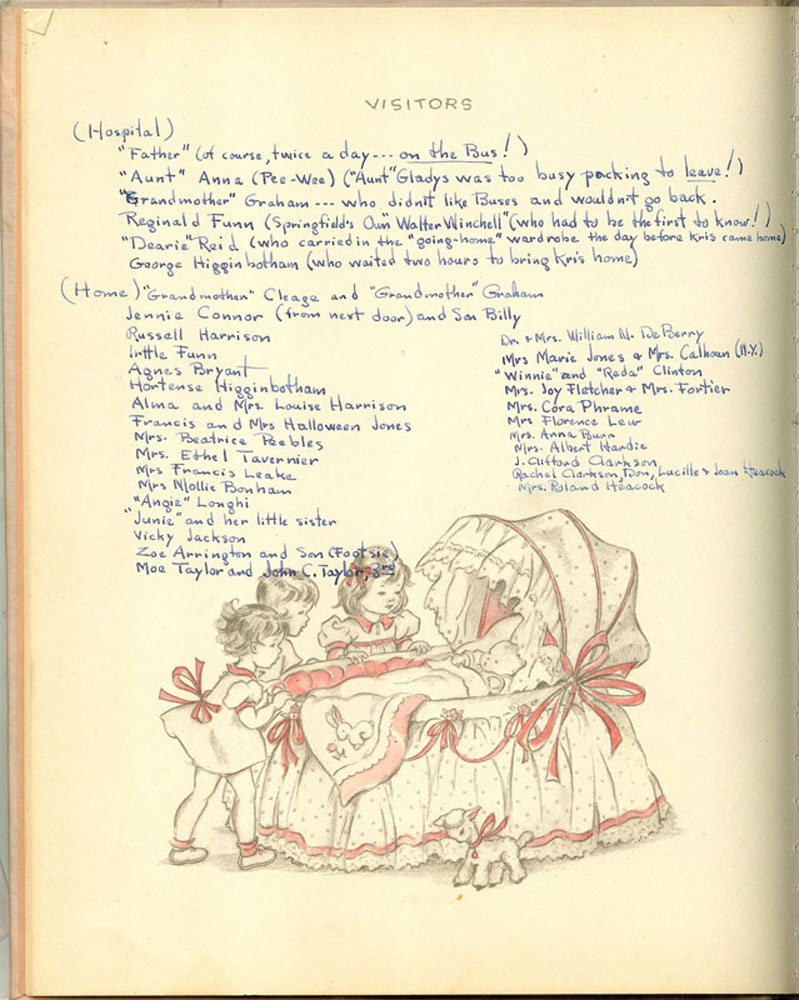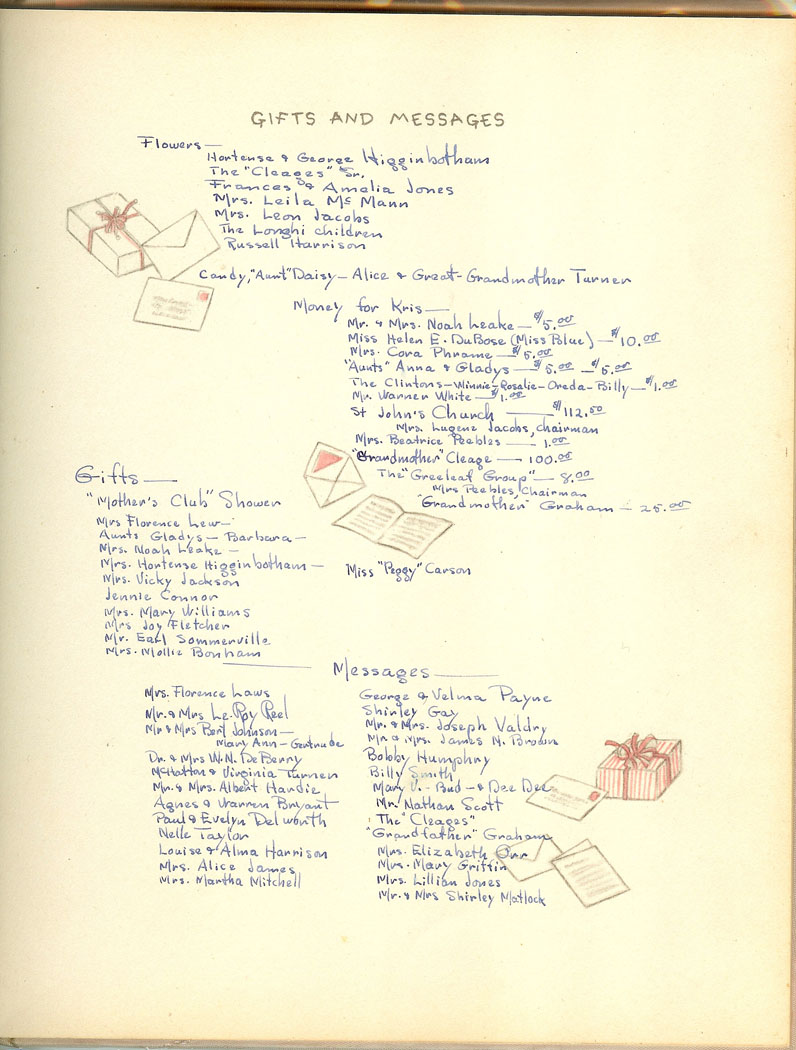 Looking again, I see that Dearie Reid brought my going home outfit to the hospital. I'm thinking that she bought it. I wonder what I wore home. It must have been the second week in September in Springfield, MA by that time. Maybe cool?  Maybe hot?