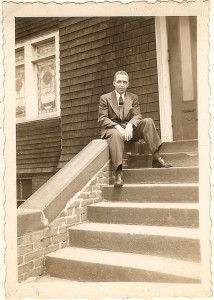 Today is the International Day of Peace. My post includes a petition, "A Plea for Peace and for American Democracy" signed by my father, Rev. Albert B. Cleage (later known as Jaramogi Abebe Agyeman) in 1948.  It was printed in The Springfield Union newspaper of Springfield Mass, April 1, 1948 edition.
I have included several pages from a document prepared for the USA Senate titled Report on The Communist "Peace" Offensive.  This includes a list of people who signed the petition in Massachusetts and a few other states.  This happened as the anti-communist era got underway, leading directly into the McCarthy era. You can read more about it here McCarthy Era. As always, click on any picture to enlarge it.
A song written and sung by Victor Jara ends this post. Víctor Jara was a Chilean teacher, theatre director, poet, singer-songwriter and political activist. He was also a member of the Communist Party of Chile. When the USA supported coup against the elected government of Chile took place on September 11, 1973, Victor Jara was taken to the football stadium where his hands were cut off, his guitar smashed and after taunts to play his guitar now, they shot him to death.  To read more, see this link Bruce Springsteen Honors Chilean Folk Hero in Santiago.