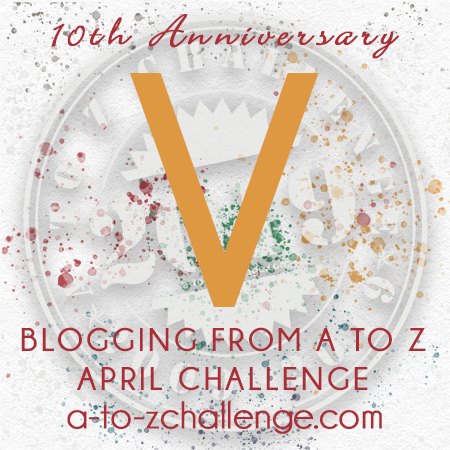 This is my 7th year participating in the A to Z Challenge. In the 2015 challenge, I wrote about the Cleages formerly enslaved on the plantations of Samuel and his sons Alexander and David Cleage of Athens, McMinn County, Tennessee. Most of the people in these posts are not related to me by blood or DNA, however my ancestors were enslaved on the same plantations with them.
Late last year, I ordered the Civil War Pension files of the Cleage men who served in 1st Regiment, United States Colored Heavy Artillery (USCHA), during that war. Through these files I learned that their lives were much richer and more complex than census, death and other records can show. I am using the information from pension files and records that I found through the pension files for this years challenge.
******
My great great grandmother, Susan Rice Ragan died of Valvular heart disease at age 76. This document from her Widow's Pension file contains a statement of the attending physician.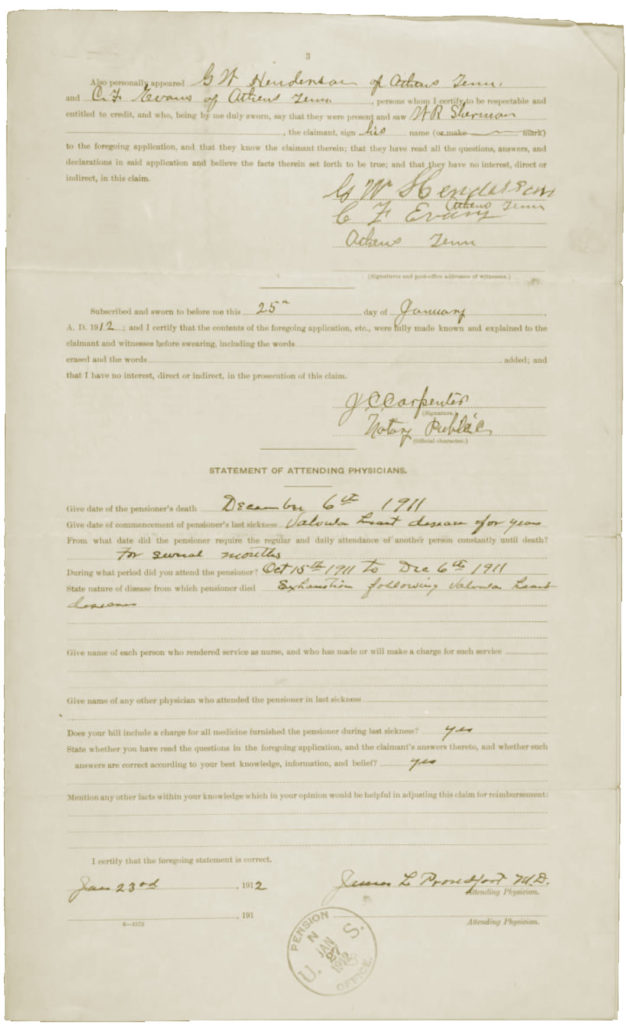 STATEMENT OF ATTENDING PHYSICIANS
Give date of the pensioner's death – December 6th 1911
Give date of commencement of pensioner's last sickness: Valoula heart disease for years.
From what date did the pensioner require the regular and daily attendance of another person constantly until death? For several months.
During what period did you attend the pensioner? Oct 15th 1911 to Dec 6th 1911.
State nature of disease from which pensioner died: Exhaustion following valvular heart disease.
Does your bill include a charge for all medicine furnished the pensioner during last illness? yes.
I certify that the foregoing statement is correct.
Jan 23rd 1912
Jasion L. Proudfoot M.D.
Attending Physician
*******
"Valvular heart disease is characterized by damage to or a defect in one of the four heart valves: the mitral, aortic, tricuspid or pulmonary. The mitral and tricuspid valves control the flow of blood between the atria and the ventricles (the upper and lower chambers of the heart)."
Valvular Heart Disease – Johns Hopkins Medicine